CorTec's mission is "communicating with the brain – for the cure of disease". By using their Brain Interchange Platform, they hope to develop a system for stroke rehabilitation.
CorTec is an emerging company that develops, produces, and commercializes implantable neurotechnology. CorTec's devices and device components permit electrical coupling of electronic systems to the central and/or peripheral nervous system for treatment of medical conditions using closed-loop neuromodulation and functional electrical stimulation. Since the foundation in 2010, CorTec has grown to a company of 60 employees and established in Freiburg, Germany, its own development, testing,  and cleanroom production site with surrounding offices. Today, CorTec's devices are used in preclinical and clinical research all around the globe.
As leading experts for innovations in the field of medical engineering, we are poised to take implantable neurotechnologies to the next level: Our closed-loop Brain Interchange Platform serves as a basis for developing innovative therapies for various neural diseases.
With our well-established electrodes, we supply other companies with the critical interface to the central and peripheral nervous systems. This way, we are creating new ways of communication between electrical signals of the body and modern information technology.
Cutting-edge technology for the next generation of active implants
CorTec stands for cutting-edge technology for the next generation of active implants.
We provide components, interfaces and active systems to enable communication with the brain or other parts of the nervous system.
Based on our flexible technologies we have overcome current limitations. We are, therefore, able to offer the full range of implantable technology starting with single components like electrodes, hermetic packaging, software, or electronics up to complete system design. All our products combine innovation, precision, and quality.
Our Services
Our services include all important steps from providing solutions to realize your idea of a product over development and testing up to manufacturing the approved medical device. With our application-related, technological, and regulatory know-how we support every step on the way to your implant.

CorTec Brain Interchange System
CorTec Brain Interchange ONE joins the scope of our competences, interconnecting the neural system to artificial intelligence. The fully implantable system for recording and stimulation both on 32 channels enables open- and closed-loop interaction with the nervous system.
As an implantable investigational device, Brain Interchange ONE is designed for both recording and stimuation 32 channels. It is intended to be used for long-term measurement of neuronal activity and electrical stimulation of neuronal tissue in the brain.
With our Brain Interchange Device as well as all components of the system like grid, strip and cuff electrode leads and high channel encapsulation technology, we are actively impacting the medical device space.
New devices are needed to develop novel therapies and with this in mind we are helping clinical research as well as medical device companies worldwide to accelerate their research and therapy development.
With our closed-Loop system we will be able to not only read from the brain but also to write into the brain. This will enable the development of new therapies for neurological diseases such as epilepsy, chronic pain, movement disorders or psychiatric disorders.
AirRay Electrode Technology
With our patented °AirRay electrode technology, we have overcome the current limitations of electrodes. Based on our laser-aided manufacturing process, we can design and manufacture electrodes according to your requirements – in any geometrical shape, with hundreds of contacts, and for numerous applications. All our products are engineered and manufactured in Germany.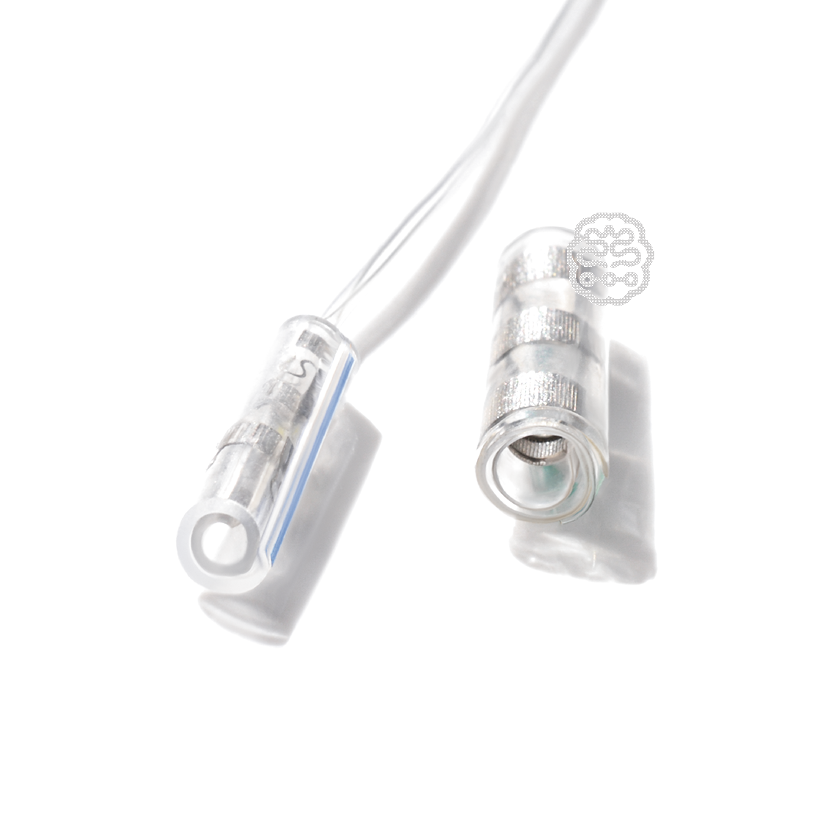 Our electrodes can be used for stimulation and recording of nervous tissue – the perfect interface to the nervous system for your medical device, your next study in therapy development or your acute research study.
Our paddle, grid and strip electrodes are flexible and soft interfaces to the central nervous system – the brain and the spinal cord. Our Cuff electrodes are the adaptation of this technology to the third dimension. Cuff electrodes are interfaces to the peripheral nervous system and enable you to communicate with nerves throughout the body.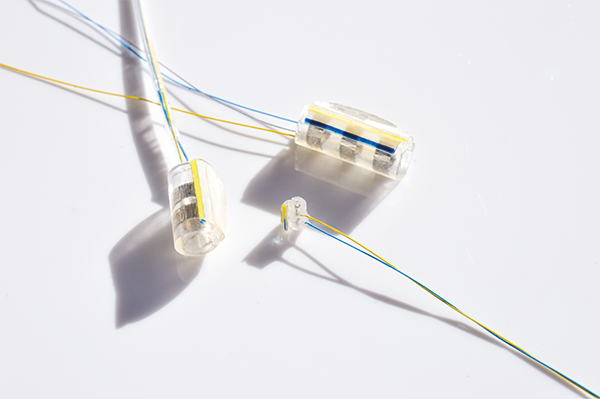 Our Goal
The overall goal is to improve the life quality of people suffering from neurological diseases. We are currently developing our Brain Interchange System for the first indication – stroke rehabilitation.
Achievements
2014 launch of sales of customized neuroprosthetic components to research and industry
2019 FDA clearance for °AirRay Cortical Electrodes
New state-of-the-art cleanroom manufacturing and certified quality management for the development and manufacturing of neuroprosthetic implants according to ISO 13485
2021 CorTec's Brain Interchange® technology available for long-term development and testing
Development of next-generation neurotechnology together with industrial and academic partners
1/3 of all Europeans suffer from neurological diseases
Problem
1/3 of all Europeans suffer from neurological diseases, out of those, 25% are drug refractory and remain without a therapeutic solution despite the many market alternatives
With today's pharmaceuticals, many diseases cannot be treated in a sufficient way, therefore there is a strong clinical need for new therapies
Neurotherapy is in many cases a promising and already successful alternative, which is increasingly conquering larger market shares.
Our Solution
CorTec's Brain Interchange® technology makes it possible for the first time to continuously read brain activity and generate therapies based on artificial intelligence. It thus represents the next generation of implants that enable new and more effective personalized therapies according to the patient's needs.
Components and complete systems are currently being developed for 15 industry customers. The customer base also includes around 70 leading research institutes worldwide.
CorTec's Neuromodulation Platform Technologies provide full service, ranging from development to manufacturing and documentation
Useful Links: