At EcoGrit, our aim is to help protect our environment while offering customers "peace of mind" over the winter period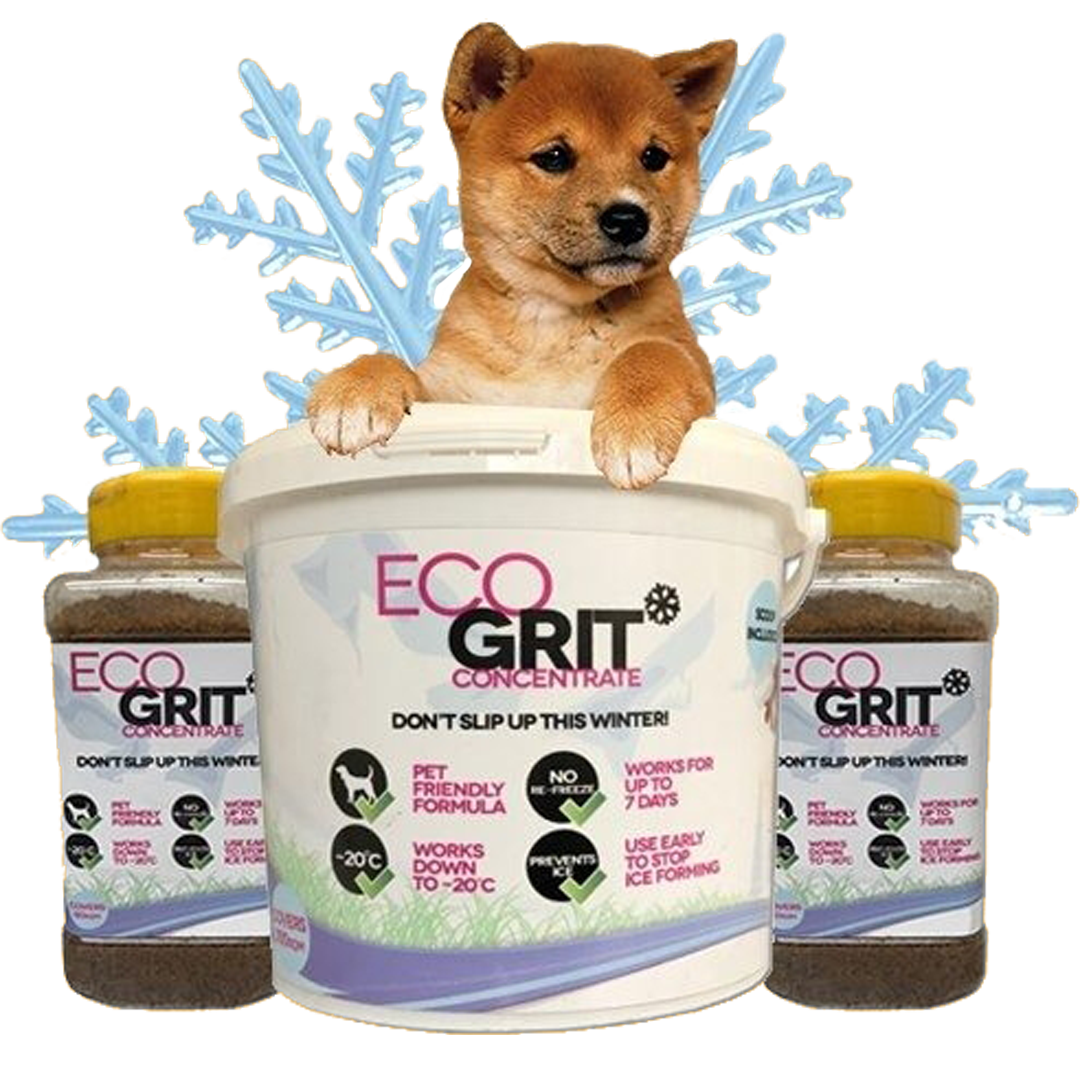 EcoGrit is a company that has been set up to help prepare everybody, for the uncertainty of changing weather patterns over future winter months. Whether your an organisation, business or a private individual, sudden harsh weather affects us all especially if we are unprepared. Interruptions in travel, delays and closures start to cost businesses and the economy dearly. It's hard to put a price on it but lost revenues are never got back.
Everybody has a legal obligation in winter to keep the access points to to their properties safe for visitors, workers and deliveries, but it becomes all the more difficult when weather patterns worsen. The default product, rock salt, quickly becomes inadequate at lower temperatures. There needs to be a better alternative that could be used on the same scale without damaging the environment. 
Many "environmentally friendly" de-icers are urea, which is 47% nitrogen. Nitrogen is also extensively used in fertilisers but because of the damage excess nitrogen does to the environment, restrictions are being placed around the world to limit its use for farmers. Using a urea de-icer to take the place of rock salt would be disastrous in the quantities needed to de-ice the country.
Our product, EcoGrit Concentrate is a granular deicer that can be applied the same as rock salt but works faster, for longer and at much lower temperatures. It is also biodegradable, animal friendly and 80% less corrosive than rock salt. 
EcoGrit Concentrate works to temperatures as low as -20C, which means that if it doesn't re-freeze. It also has a higher moisture absorption level compared to rock salt so doesn't have to be applied as often resulting in less product needed to get the same results. 
EcoGrit Concentrate is made using marine salt combined with products from the cereal, brewery and animal feed industry. It has natural rust inhibitors and the process creates a granule which is less corrosive, more absorbent and can work to colder temperatures than salt.
EcoGrit can be stored indefinitely in dry conditions and doesn't fall under any COSHH restrictions. It is safe to touch and their are no handling requirements. Our flagship size is the 5kg bucket which comes with it's own application scoop so it is ready when needed and can be applied by anybody. It is also available in 1.2kg shakers, 1/2 tonne and 1 tonne bags.
EcoGrit is animal and wildlife friendly so is ideally suited to areas where working animals are working or resting.
If EcoGrit is adopted on large scale usage it would be better for the environment than what we are currently doing today and has the ability to have us prepared for future weather changes.