Home
Tags
Open Access Government November 2017
Open Access Government November 2017

Related Content
Open Access Government (November 2017)  "Great source of information on the latest global issues, with key insights from some of Europe's top thought-leaders. High-quality journalism!" Clare Carlisle, PR Manager at AnimalhealthEurope a.i.s.b.l.
North America Analysis (November 2017) "Looks great! Thanks!" Deborah Thomas, Program Manager National Digital Newspaper Program LS/CS/Serial and Government Publications Division Library of Congress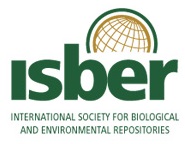 Open Access Government (November 2017)  "I wanted to send you a quick email and thank you for your collaboration in producing a very nice section on biobanking. "As substantial funding is invested in the field at the moment, it is important for us and all of our stakeholders to engage in...
Open Access Government (November 2017)  "Thrilled to be featured in @OpenAccessGov's latest publication, challenging the stereotypes in science." Comment on Twitter, British Science Association "Thanks very much for this – it looks great, and we'd be happy to contribute again in the future." Jessica Rowley, PR Officer, British Science Association
Open Access Government (November 2017)  "What a volume! I found our pages. Once again, thank you very much for the opportunity, We are looking forward to working with you soon." Mayumi Miyashita, Public Relations Section, National Institute of Polar Research (NIPR), Japan
Open Access Government (November 2017)  "Thanks for sharing this – looks great! I have also forwarded on to Mike Knapton (associate medical director)." Rachel Sacks, Senior Media Officer at the British Heart Foundation
Open Access Government (November 2017)   "Thank you for sharing. We will make sure it gets shared on our social media channels. On an unrelated note: Interesting articles about blockchain!" Office of MEP Lambert van Nistelrooij, EPP-coordinator for REGI