Vestas Aircoil A/S delve into their transformation from a blacksmith company to a company making its decisions on knowledge-based technology
Vestas Aircoil produced their first Charge Air Cooler in 1956 – and ever since, they have provided their customers with high-quality coolers – designed and manufactured for easy installation, easy maintenance, long service life and superior performance.
Today, the main products are Charge Air Coolers and Exhaust Gas Recirculation (EGR) coolers. Key components in both are the heat conducting units with tubes and fin plates assembled with tube sheets making up the "cooling block". Some more modern coolers are made with close-spaced tubes, making it possible to reach efficient heat transfer without fin plates – this design makes cleaning easier.
Continuously there has been a demand to produce quality products which facilitate sustainability. Cooling is important for fuel efficiency, wear and corrosion, and pollution and emissions. The higher the cooling performance of marine engine coolers, the longer the ship sails on a ton of fuel. It is crucial to the customers that Vestas Aircoil have a best-in-class knowledge of design analysis which they can consult to develop new products.
Vestas Aircoil's design principle of air coolers is essentially the same today as it was 50 years ago, and the related processing of components and their assembly is based on a technology known for decades.
After extensive years of experience in the field of industry and research, Vestas Aircoil is still paving the way for huge internal improvements and cost reduction. In Vestas Aircoil, a downgrade of material quality specification (or technology shift) may lead to material cost savings of 15-40%. Savings of this magnitude is crucial to remain competitive and have a profitable business in the future. Switching from seamless tubes to welded tubes reduces the material price drastically.
New designs, less material use, less processing, and new materials are other important paths to strengthening the business. Vestas Aircoil uses digitalization to scout for new technologies, research results, and industrial technologies and control techniques.
To lift the company, developments must turn into being knowledge-based rather than based on experience, for instance, knowledge-based technology. Their journey was initiated 20 years ago when the first highly educated engineer with a PhD joined Vestas Aircoil. Since 2000, many industrial development projects have taken place, from no research two decades ago to 4 European industrial PhD's graduating in the company in 2022 – these PhD projects have been funded via the research program InDEStruct, which has received funding from the European Union's Horizon 2020 research and innovation programme under the Marie Skłodowska- Curie grant agreement No 765636.
The power of finite element analysis and computational fluid dynamics
Today in Vestas Aircoil, Finite Element (FE) analysis and Computational Fluid Dynamics (CFD) is used routinely for the analysis of thermal stresses and design evaluations. Both FE and CFD are digital modelling techniques.
In most applications, vibrations and fatigue are challenges to handle using virtual tools within the design phase.
The company transition goes hand in hand with the recent development of digital twins (modelling, understanding, sensing, testing, improvement, innovation, technology development, and new design) and a Six Sigma understanding and guiding approach to design and manufacturing.
The digital twins (basically a digital representation of designs used in the company) started with CAD, FE, and expert systems, which have developed over years and are now well-integrated into everyday business. Still, the main use is a sort of forward modelling, where evaluations are made from a given design. Along with this development, application areas expand to include simulation of processing and assembly.
Simulation technology has developed so much that Vestas Aircoil can already do a lot by modelling it digitally with theoretical models; for example, they can set up models which can characterize the "manufacturability" of tubes. But these simulations should be verified with actual experiments. The simulations take much careful tuning of parameters and expertise. Their models are still simple, and Vestas Aircoil do not currently have advanced simulations at their disposal! But they are working towards that direction.
Setting up advanced simulations to get a real-time understanding of the entire system (for example, the manufacturability of tubes) is what digital twin enables, and that is what they are working on at Vestas Aircoil.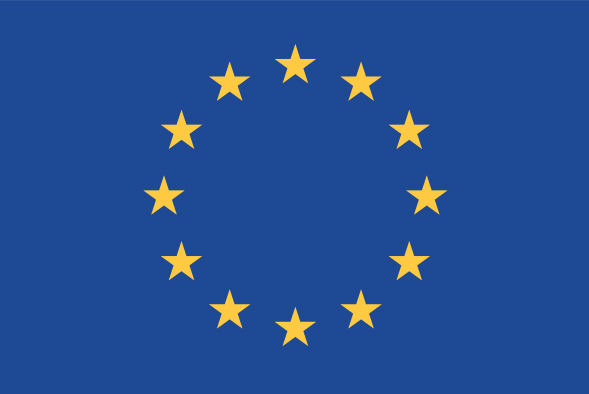 The history of Vestas Aircoil
Vestas Aircoil has strong roots in the industrial development of the communities in the Mid-West Jutland region of Denmark. They have evolved together with the region around them to be the proud company they are today.
The roots of Vestas Aircoil can be traced to 1896
1896

Vestas traces its roots to 1896 when Smed Hansen bought a blacksmith in Lem, West Jutland – Denmark. It operated as a family business.

1945

After the Second World War, Vestas was founded in 1945 by Peder Hansen as Vestjysk Steel Technology A/S (West-Jutland Steel Technology). The name Vestas is a derivative of this old name. The company initially manufactured household appliances, moving its focus to agricultural equipment in 1950, intercoolers in 1956, and hydraulic cranes in 1968. It entered the wind turbine industry in 1979, producing wind turbines.

1950

The department for agricultural and contractor machines was established.

1955

The engine maker Burmeister and Wain (B&W) needed an air cooler to cool the air from the turbocharger, which they were beginning to mount on large diesel engines.

1956

Vestas got the formal enquiry from B&W in Copenhagen, where they asked if Vestas could produce air coolers if B&W delivered all the drawings. Peder Hansen's son-in-law, engineer Laurids Knudsen was then asked if he was interested in joining the family company and starting the production of air coolers up together with technical support from Burmeister and Wain.
This was the start of charge air cooler production.
Simplifying processes and generating bigger coolers
1960

The first of B&W's licensees became customers at Vestas, and the doors were opened to a larger market. Initially, the charge air coolers were delivered as inserts, but up through the 1960s, the need for even bigger coolers increased. For simplified mounting on the engines, the coolers were further developed, so they were delivered in built-in upright steel housings as finished module units

1967

The crane factory was established to produce smaller hydraulic lorry cranes.

1976-77

The basis for developing 2-stage cooling types was founded due to the high oil prices. This is where the recovery of most of the heat that was previously sent with the cooling water from the charging air cooler directly into the sea. The recycled heat is used for space heating, viscous oil heating, or freshwater production on board ships.

1979

The production of wind turbines begins.

1981

The factory to produce fibreglass components – mainly for wind turbines – is established.

1983

Vestas buys a company that manufactures small electric vehicles for internal transport in factories, airports, and in agriculture.

1986

Vestas refrigeration (Cooling) plant is sold to Aircoil Mysen in Norway and changes its name to Aircoil Danmark A/S.

1988

Cooler manufacturing is being bought back into Danish hands by the company's CEO Laurids Knudsen.
The company formally changes its name to Vestas Aircoil A/S
1991

50% of the company is sold to Genua owned by Fleming Grunnet.

 1996

The company becomes 100% owned by Genua. 2001 – Vestas Aircoil UK subsidiary is established as the first international venture.

 2004

Vestas Aircoil Cooling Tech. (Suzhou) Co is founded in Suzhou, China, as manufacturing begins in the far East.

 2009

Vestas Aircoil then opens a subsidiary in Brasow, Romania.

 2009

Stability and growth. There are no major changes to the corporate nature of the business, just steady growth as one by one, becoming the supplier of choice to engine manufacturers.
Present-day developments to become a Center of excellence
2020

Starting the company's transformation from a blacksmith approach into a company based on knowledge and technology.

2021

Establishment of our R&D laboratory – Center of Excellence.

2022

Vestas Aircoil acquires the company Applied Cooling Technology LLC, (ACT) and establishes a new manufacturing company, Vestas Aircoil U.S. LLC in Florida, for improved service to new and existing customers in America. The company operates from a brand new 25,000-square-foot factory.
An Interview with Karl Brian and Khem Gautam
In this interview, Open Access Government meets Karl Brian and Khem Gautam, two engineers that at the time of the interview, have been in Vestas Aircoil's R&D department for little less than a year. We will be speaking about how it is to be part of the company's transformation, which started in 2020.
Mr. Karl Brian Nielsen is a very experienced engineer and former Professor in the field of Product, Process and Production Design and Management. Working in the Vestas Aircoil R&D Laboratory – Center of excellence, his job is to venture into new products and materials.
Mr. Khem R. Gautam comes from a position as a postdoc and is an expert in CFD and Heat Transfer systems, Khem's job is to further Vestas' vision of Digital Twins in charge of air coolers.
Q. What has your experience been like since being a relatively new addition to the company? What were you doing before Vestas Aircoil?
Khem R. Gautam: I came here and had the nicest transition. At Vestas Aircoil, I am still doing the research in a slightly different way – research without publishing papers. Of course, I have some more meetings. The meetings replace papers, but my work at VA is not different from the research work at University.
Q. How do you feel about your roles and the projects you've been doing so far?
Khem: I'm working as an expert on heat exchangers, mainly with the thermal part of the heat exchanges. I operate mostly independently and define my research topics, but at VA, we value collaborating with others. We are encouraged to involve other people in our research project, and that provides clarity to our thinking. I do not see much change from the nature of work at the University and feel very comfortable with everything I do here.
Karl Brian: It's more about manufacturing design and virtual reality, sort of a mixture. I've been working on the investigation of materials and the final part they form part of. In-process simulations to increase the stability and robustness of our processing work and substituting the materials.
We're using a lot of expensive materials, but in some situations, we can save up to 10-15, or 20% if we can downgrade the quality of what we buy without downgrading the final product.
Khem: When I started, there were many things I needed to do where I needed specific expertise to complete the task – for example, Computational Fluid Dynamics simulations or heat exchanger calculation and optimisation. I've been making small software tools that automate these tasks so my colleagues can also help me with the analyses. Automating routine design tasks will allow me to focus on more innovative tasks, like searching for new application areas, new designs, and things like that.
Q. And you have been working with virtual reality?
Karl Brian: Yes, but it's in the same sense as Khem, with the building of computer models to visualise what goes on. We exist very much in the physical domain, so we need physical laws to handle it. In my field, it's very similar to crash simulation in the automotive industry.
How you build a car and then how the car will react when hitting another car is similar to our methodology. An important task of Khem and I is one thing that we are both very knowledgeable about.
Khem: The knowledge we generate should be accessible to all our colleagues. It should be something that others can use. So, we make tools that facilitate this, allowing us to continuously develop and learn new things.
Q. What would you say has been a challenge you have faced since being in Vestas Aircoil?
Khem: The company hired us to think differently. However, sometimes I experience an inertia that delays changes. Inertia is a result of doing things in one way for many years. It's not really a challenge, but it's something that we see and expect often.
Q. What do you think the future of your roles will be?
Karl Brian: I think it's more about where the company will be in ten years. We will most likely produce something different from what we are producing today. Maybe different markets, maybe different materials. Now our main customer is in the marine industry. And in 10- or 15-years' time, most likely, it will shift to other fuels, which might mean that our coolers may be designed differently. So, we have the challenge to keep up with technology. What we're trying to do here is to be ahead of our competitors.
Khem: We're focusing on making the processes efficient, so we have enough time for innovative ideas. And we are not a fool to believe that we can do everything on our own. We are doing much collaborating with universities and with students. We understand students can be ultra-innovative,
so we are reaching out to many people and trying to collaborate for more inspiration.
However, this can only happen if you have time to do this. We are making coolers. We are selling, and we have a market to look after. There are two things. One is to look ahead, but we must also maintain where we are, right? To maintain our positions, we must spend time. I'm trying to do the existing thing more efficiently to focus more on the work required for the future.
Karl Brian: This company is not very typical for medium-sized companies. The top management really wants us to make this transition, and they have made it possible. Two years ago, there were only two of us in R&D. Today, we are five, and four of these five hold at least a PhD degree.
Karl Brian: It's nice to be in a growing environment where everyone is eager about their work.
Khem: I want to give an example of how we are moving from a traditional company to a knowledge- based one. Usually, the workflow is to make the design- based on design guidelines. Today, we're developing products on the computer and returning to production and if the specific design can be produced. This has started changing the way we think. And I think that's the first step toward the new direction
Karl Brian: It's sort of a control loop outside the numerical tools. We're moving to a higher and higher abstraction level because the next step – and we are not there yet – is to build a top of artificial intelligence on all our processes. That could be the process the design engineers undertake. Still, it could also be a stamping machine or welding line that is brought to a digital level, including digital control of what is going on.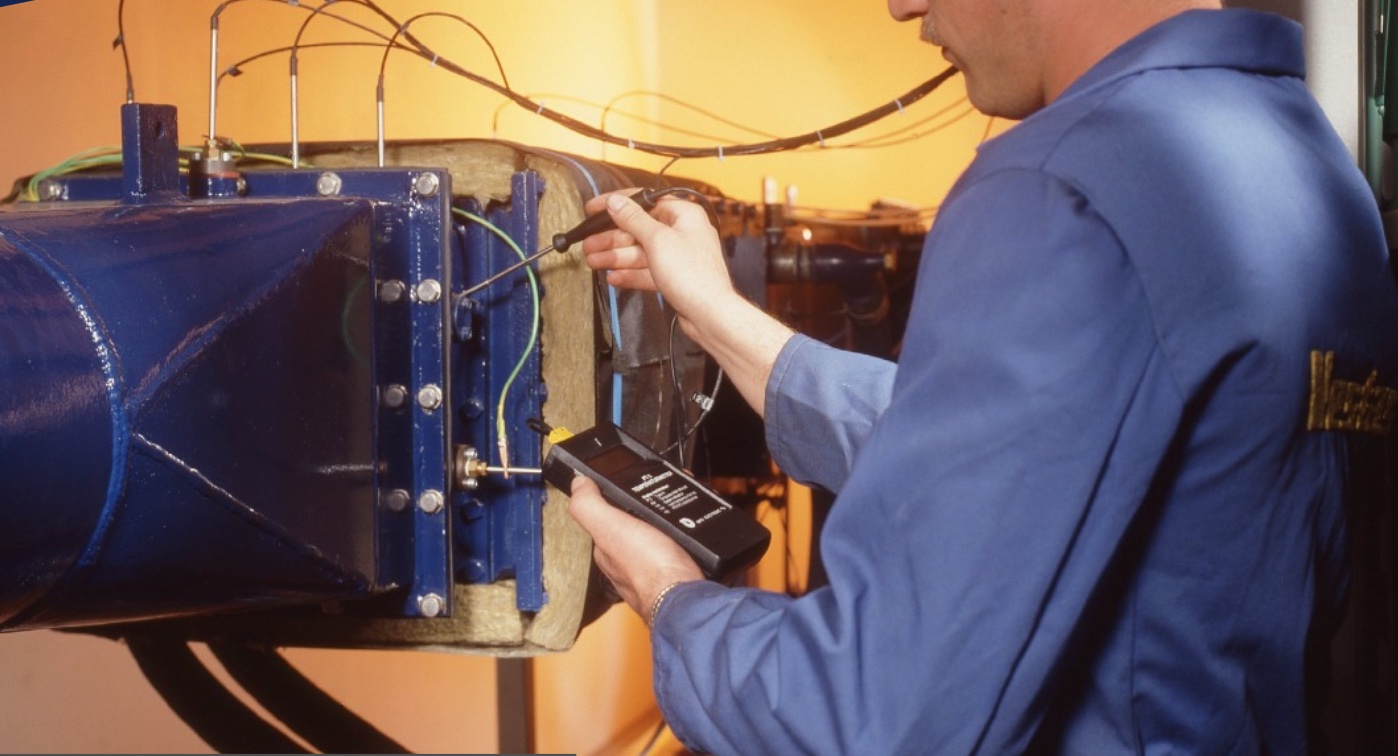 Q. When do you think you'd be able to get to that point?
Khem: It's a long time to go, at least for now, I'll say.
Karl Brian: It will last quite several years. Some years ago, I had a PhD student who had an opponent from Mercedes at his thesis defence. The opponent worked with the control of sheet metal forming and arranged solutions with digital tools and the like. His statement, in regard to the thesis, was that the scientific level was ten years ahead of the automotive industry. So maybe it is only ten years, and we are running completely.
Khem: Some of these things, once they start, they grow rapidly – so you can never really put them on a timeline.
Q. Do you feel like since you've been at Vestas you've seen rapid growth? Or do you think it's been very stable?
Karl Brian: Pretty stable. No, we don't see rapid growth, but, in the R&D, I think that this group of people feel that something is going on, and how we think has changed quite a lot.
Khem: If I reflect back, and see from the first day – it's not the same, of course, but it has never felt like we are changing rapidly. I think it's stable, but there is a change.
Karl Brian: The existing business is not changing very fast. But I think our way of thinking is changing.
Karl Brian: We are new in the company and have many things to learn about the business. We need to realise and understand what the problems are. The interesting part is then coming up with new ideas and improvements. We are not superheroes.
Khem: Additionally, the technical solutions should also work in a business sense. There should be a feedback loop. If it is too expensive, it doesn't sell. Then we have to change our thinking.
It's about learning about the customers and learning about the industry. We work a lot in the marine industry, which is quite conservative compared to others. It always gives us feedback in a way.
Karl Brian: Many of the things we are working with may be similar to university work, but the degree of robustness, the possibility to use it in China or the US or wherever gives a lot of additional demands that you need to handle, take care of in development and new design. The challenge that makes it very interesting working for Vestas Aircoil and in the R&D department.
Read and download this eBook "Transformations to knowledge-based technology at Vestas Aircoil" in its entirety here.
Editor's Recommended Articles