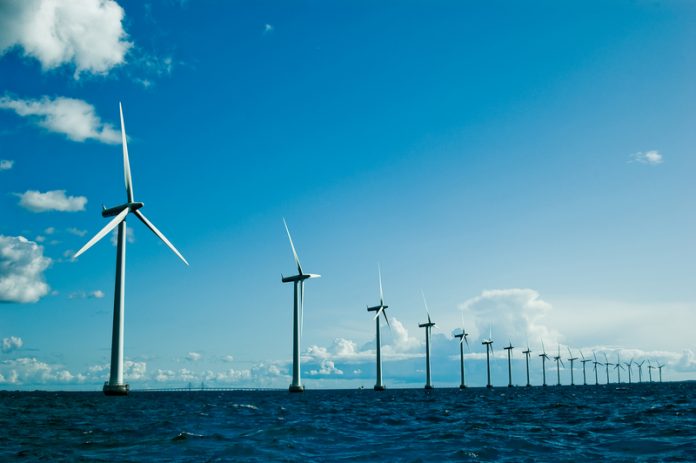 The Scottish government has revealed £1.5m will be made available to support research and innovation in the offshore wind sector…
A total of £1.5m funding will be used by the Carbon Trust to develop and support an offshore wind innovation programme.
The Offshore Wind Accelerator (OWA) research and design scheme aims to reduce the cost of offshore wind by 10 per cent while pushing for new investment in the sector. The programme aims to achieve this through innovation and by prioritising areas that are likely to create savings.
The OWA programme involves nine offshore wind developers, with 72 per cent (31GW) of the UK's licenced capacity, and has been running since 2008. The scheme is funding by industry (two-thirds), as well as by the UK Department of Energy and Climate Change and the Scottish government (one-third).
Energy Minister Paul Wheelhouse said: "Previous Scottish Government support for the OWA has helped develop new ideas in key areas of importance to companies operating in Scottish waters and I have no doubt this new funding will help firms to continue this important work.
"Only last week, around 350 jobs were announced as a direct result of the construction of the Beatrice Offshore Windfarm, highlighting the massive opportunity offshore wind presents to Scotland and the Scottish economy.
"Innovation in renewables also continues to contribute to the excellent progress we are making on reducing greenhouse gas emissions after the recent announcement that Scotland has exceeded our 2020 target to reduce greenhouse gas emissions by 42 per cent six years early."
Research areas previously funded include floating wind technology and the use of concrete foundations for offshore windfarms.
WWF Scotland director Lang Banks said: "Scotland's seas boast a quarter of Europe's offshore wind resource with the potential to create thousands of jobs, help us to avoid carbon emissions, and to power the nation.
"By driving innovation and promoting collaboration, support for initiatives like the Accelerator Programme will help to ensure that we're well placed to make the most of the economic and environmental benefits of offshore wind.
"Independent research has shown that Scotland could have a secure electricity system powered almost entirely by renewables by 2030.
"To ensure that we reap the benefits of becoming the EU's first fully renewable electricity nation, in addition to continued support for offshore wind, the Scottish Government's forthcoming energy strategy should major on flexibility, demand reduction, and storage."