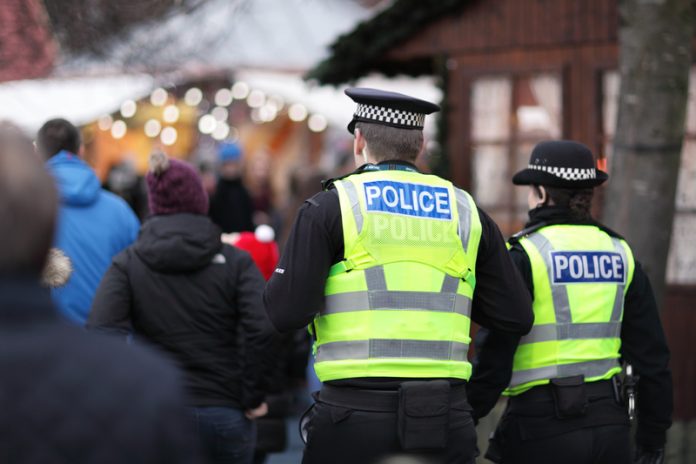 Extra police officers will be put on the streets of England and Wales if Labour wins the upcoming snap General Election
The Labour party has promised an additional 10,000 police officers will patrol the streets if it gets into power in June.
This would be achieved by reversing Conservative plans to cut capital gains tax.
This announcement is the latest to be made by the party, which revealed last week if it won the election it would make a number of changes, including scrapping the Conservatives Brexit plans.
Capital gains tax
Capital gains tax saw the higher rate cut from 28 to 20 per cent and the basic rate from 18 to 10 per cent in the 2016 Budget. Labour plans to reverse this and use the money to fund more officers.
However, the Conservatives warned the figures do not add up. The Tories said Labour committed in 2015 to spend £800m on 10,000 officers over a three-year period. This same amount is now being stretched across five years.
There is little doubt more police would be welcomed, particularly in areas where staffing levels have been reduced. Cuts to public services have formed a large part of the Conservatives austerity measures since 2010. In 2015, Devon and Cornwall Police, which represent the largest geographical police area in England and Wales, revealed significant cuts to their budget had led to loss of many officers. This was mirrored across other forces.
An "unacceptable" loss of police officers
Since 2009, police numbers have fallen by 14 per cent, leaving many forces fighting to maintain frontline services.
Speaking today, Labour leader Jeremy Corbyn said England and Wales had lost a whopping 20,000 officers since the Conservatives took power.
"Cutting police numbers especially when there is more crime to deal with is unacceptable. The safety of our communities is vital to us all," he added.
"Community policing means uniformed officers being visible, local and accessible. They engage with the public, have a detailed local knowledge and build a network of relationships."
Shadow Home Secretary Diane Abbot said the increase in police on the beat was necessary.
"What local police forces are crying out for is more manpower," she said. "In the Metropolitan Police, although they have not cut police numbers, they have cut civilian staff and in practice that means there are fewer policemen available.
"I think police forces are going to be very grateful for this extra manpower and it is going to be community policing."
Nonsensical idea
Dismissing the idea of funding more officers, Policing Minister Brandon Lewis said: "This is just another nonsensical Jeremy Corbyn idea which he can't pay for because his sums don't add up and he's already spent the money for it three other ways.
"Jeremy Corbyn promises all sorts of things, but we all know he can't deliver. He and his supporters want to take away the powers the police need to keep us safe."