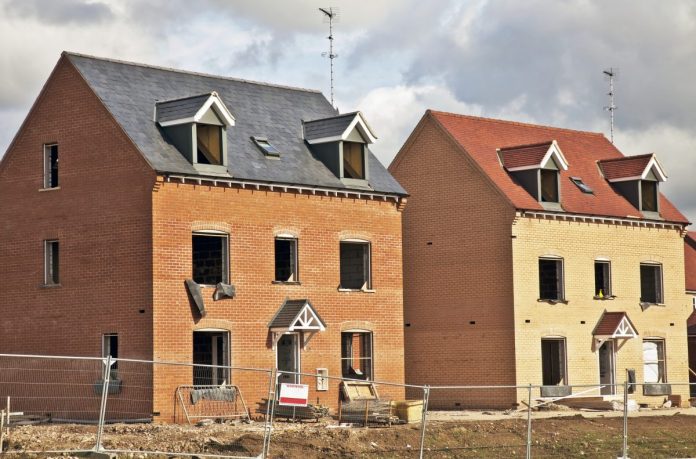 Cheshire East Council has revealed a total of 36,000 new homes need to be built across east Cheshire by 2030 to meet demand for housing…
It is no secret there is a housing shortage across the UK. With demand outstripping supply there is a significant amount of new builds needed over the next decade and a half to ensure enough housing stock.
In a bid to meet increasing demand, Cheshire East Council has revealed it has revised its housing targets by an additional 7,000 homes. Initially, the council had predicted it would need 29,000 new properties.
The increase followed an assessment by a government inspector who found "serious shortcomings" in the total. The number of new homes needed is expected to be higher because the borough's economy is forecast to grow more quickly than previously anticipated.
Cheshire East Council leader Michael Jones said: "In 2012, the sun started shining again and Cheshire East is now in the midst of a jobs boom.
"Cheshire East now has more businesses per head than any other North West district. Seventeen of the region's top 200 companies are headquartered in the Borough and 14 of our small and medium-sized businesses were named in 1,000 Companies to Inspire Britain, a special report published by the London Stock Exchange.
"Because a good proportion of our existing workforce will reach retirement age in the next few years, this means that we need to attract more people into the Borough to maintain our strong economy.
"Cheshire East is a victim of its own success. Unless we want to see our roads clogged by a huge increase in commuter journeys into the area, we need to provide more housing locally to accommodate the likely increase in the number of people working in the Borough."
As of yet the council has not allocated sites for these new homes, but Knutsford, Wilmslow, and Poynton are expected to be likely locations. It is anticipated areas in the south such as Alsager, Sandbach, and Nantwich will not be used as sites for the 7,000 new homes.
Additionally, Jones said he could not rule out using green belt land, although he stated it was "sacrosanct". A report revealed 82 areas of green belt has the "greatest potential" to be released for development because of its "lower contribution to green belt function". The revelation is unlikely to go over well with environmental groups, but with limited space for building the council may have little choice but to encroach onto this land.
"We do not envisage major change to the green belt. We are committed to protecting our beautiful countryside and we will accommodate as much as possible of the additional new homes on brownfield sites.
"For example, work is already under way to create two new neighbourhoods close to Macclesfield town centre, which will provide up to 300 new homes on previously developed land.
"We are assessing all of our green belt land to ensure that we can protect the most important locations where development is least appropriate.
"Most towns and villages have played their part in providing allocated sites for a proportion of the overall housing number and will continue to do so.
"The Council will continue to support its residents, who tell us repeatedly that they do not want inappropriate and unsustainable development.
"We will maintain our rigorous approach in resisting proposals which clearly have an adverse impact on the sustainable development of the Borough.
Evidence will be submitted by the council to a government inspector in July. The views of residents and developers will then follow.
Previously, the authority said it was "besieged" by housing developers. However, Colin Muller, of Muller Property, said the proposals from the council do not go far enough.
"I believe there are about 40,000 houses that need to be provided for. That's certainly the evidence base that the majority of those that made representations on this would suggest."
The council has made significant progress towards increasing housing provision in the borough. Estimates suggest that when recent planning permission applications are combined with the new housing proposed in the Local Plan it covers a total of 33,000 new homes.
Jones said: "When we began work on the Local Plan in 2009, we were in the midst of a deep recession, during which the UK's GDP fell by 7.2 per cent.
"Our priority now is to put a strong plan in place that ensures we have the homes we need to match our growing economic success. We maintain that a plan-led approach to development provides the best approach for meeting the needs of future generations, whilst still maintaining the special character of this Borough."