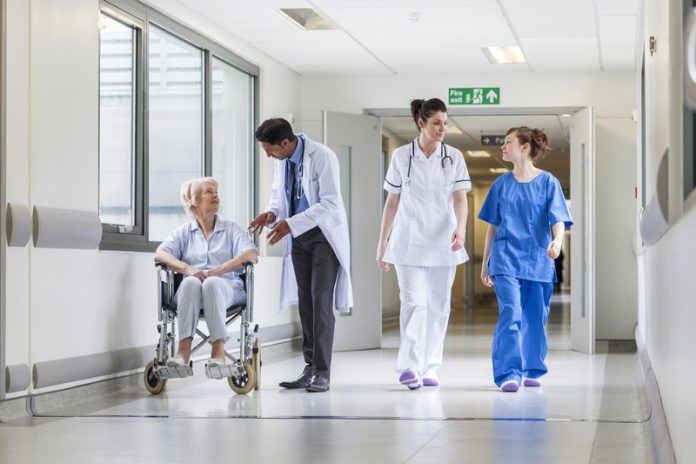 David Downing, Director of Health, SAS UK examines how the NHS can embrace digitalisation, overcoming some of its biggest challenges, and outlines the findings of the Carter Review…
Since its creation in 1948, the National Health Service (NHS) has grown to become the world's largest publicly funded health service. Made up of hundreds of different trusts, it now faces the biggest challenge in its history as it looks to fully embrace the digital age to make the changes necessary to achieve £22 billion of efficiency savings by 2020. How can it possibly achieve this?
In a recent report on NHS cost savings, The Carter Review, which was published earlier this year, included recommendations designed to end 'unwarranted variations' in the quality of care and resource management that costs the NHS billions.
The review of hospital productivity suggested that efficiency gains could be achieved through the creation of 'meaningful use' standards for clinical IT systems and incentives to drive better adoption of technology. Carter's review also highlighted the importance of data and information in managing quality and efficiency performance at all points in the care pathway.
While some trusts have embraced technology in this way already, it is inconsistent and rarely integrated. However, with the digitisation of the health and care system being a high priority for government, this signals promise. Health secretary Jeremy Hunt has pledged that the government's investment in health IT over the course of this parliament will be around £4 billion. A significant proportion of this should be invested in systems that underpin the collection of performance data on quality and efficiency, and ensure these systems are interoperable.
Pride of the country
Former Prime Minister Tony Blair once labelled the NHS "the pride of the country." If it is to retain this status then it must find a way to drive up patient value by changing the way that services are organised, delivered, costed and measured. Instead of orientating services around the specialisms of doctors, care needs to be centred around the needs of the patient.
As the Carter Review suggested, this means making better use of the resources available and enabling better integration. Greater collaboration between primary care, ambulance services, urgent care centres, community pharmacies and mental health teams will ensure that services are used and care is delivered closer to the patient. For example, regular home visits can ensure the patient's condition and medicines are monitored and varied accordingly – preventing unnecessary admissions to the already overstretched accident & emergency units.
It also relies on NHS vanguards making better use of the clinical insights available to forecast demand for services, plan new care pathways, eradicate duplication, model treatment plans and continuously analyse patient outcomes and values. Only then can the right services be delivered at the right time and in the right place to reduce emergency admissions, cut waiting times and improve efficiency.
Big data and IoT could be the cure
To achieve its vision of a more efficient and productive healthcare system, the NHS needs to make data the lifeblood of the organisation. Our research with the Centre for Economics and Business Research shows that big data and the Internet of Things (IoT) will add £15.8 billion to the healthcare industry over 2015-2020 due to improvements in business efficiency, patient insight and quality management. However, only 52 per cent of healthcare organisations will have adopted big data solutions by 2020 and just 26 per cent will have adopted IoT by 2020.
A change is needed. Improving the performance of the NHS requires researchers, clinicians, commissioners and managers to 'know more'. This means understanding what is possible, predicting needs, modeling outcomes and measuring the value of patient outcomes. To do this, real-world data needs to be put at the heart of performance analysis. Robust evidence can then be used to assess challenges, prioritise investments and make changes that deliver greater value to patients.
In data we trust
Improving patient outcomes needs to be at the core of everything the NHS does. By applying powerful analytics to the data available then clinicians can be presented with valuable insight and predictions about the patient. In turn, this evidence can enable better interventions and potentially more rapid diagnosis.
SAS's work with Royal Brompton & Harefield NHS Foundation Trust is an example of delivering greater patient value using data. With just under 500 beds, the trust specialises in surgery and medical care for heart and lung conditions. It carries out major heart and lung transplants, and its facilities include intensive and high-dependency care units.
Throughout the years, like many other trusts, it has accumulated a huge amount of clinical data, with digital data increasing dramatically in recent times. Most of this data is disconnected and held in multiple databases. The trust chose SAS® to help transform its fractured network of siloed information into a single data warehouse where insight and analysis can lead to better patient care. For instance, before the implementation of our solution, if a cardiologist wanted to assess something like the relationship between prescribing certain antibiotics and the outcome, they would have required three or four junior doctors to review some 400 case notes on paper. Now the hospital is able to perform such analyses in under five minutes.
A forward view
With the NHS being a relentless producer of data – be it patient data, performance data, clinical data or administrative data – the solution lies in data analytics. In making good use of data to better understand patient conditions and circumstances, the NHS can improve overall efficiency. Everything from alleviating queuing time in the emergency room due to unnecessary visits to identifying underlying factors contributing to higher admission rates. Many private sector organisations are improving the way they collect, analyse and use big data. It has become a trend that the public sector cannot ignore given the benefits in terms of decision making, efficiency and cost cutting.
To find out more, read this report on How To Use Analytics to Create Health Care Value
David Downing
Director of Health
SAS UK