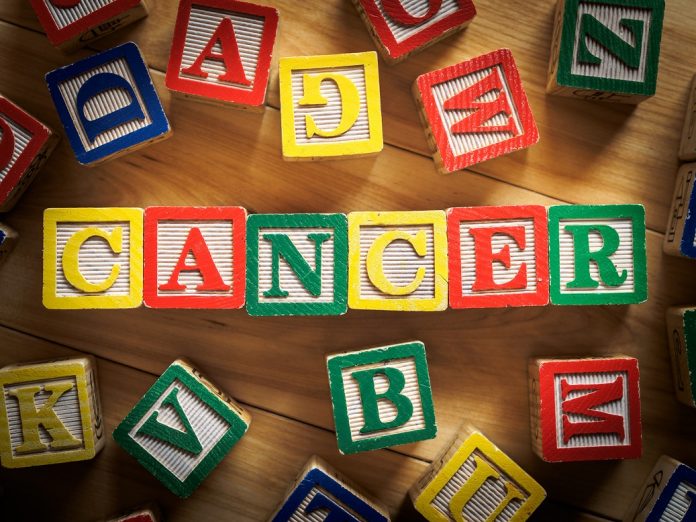 Véronique Terrasse, Press Officer at the International Agency for Research on Cancer (IARC), outlines to AG how high-quality data is critical for tackling childhood cancer globally…
Although cancer in children is rare, it is a significant cause of mortality. Each year, an estimated 80,000 children worldwide die from cancer before the age of 15. More than 90% of these deaths occur in less-developed regions.
In high-income countries, the survival rate within 5 years of childhood cancer diagnosis surpasses 80%, but in low- and middle-income countries, more than half of the children who get diagnosed die soon after diagnosis, with many children not diagnosed or treated.
Cancer is often thought of as a disease linked to ageing, because far more adults than children are affected. But given the fact that in some low-income countries, almost half the population is under the age of 15, childhood cancer is a major global public health concern regardless of the comparatively lower incidence rate in this age group.
Cancer

burden

in children

It is increasingly recognised that childhood cancer has been neglected, and that access to early diagnosis, adequate care, and affordable treatment is critical for addressing the global cancer burden in children.

Such access can only be made possible through major improvements in public health services, which require health education, capacity building, implementation of adapted and affordable treatments, and the political will to establish efficient global policies to address childhood cancer as a whole.

Data from cancer registries are critical for bringing to light the full burden of the disease. IARC scientists are working to update current available incidence data, and preliminary results indicate that the burden of childhood cancer has long been underestimated, possibly because so many patients die before diagnosis.

According to the most recent statistics, which will be published in the third volume of the series International Incidence of Childhood Cancer (IICC-3), approximately 215,000 children under 14 years of age and 85,000 adolescents aged 15-19 years are diagnosed with cancer each year1.
Specific cancers affecting children
Children tend to be affected by different types of cancers compared to adults. Cancers of the blood cells, such as leukaemia and lymphoma, account for almost half of all cancer cases in children, and tumours of the central nervous system are also common. Embryonal tumours such as retinoblastoma, neuroblastoma, and nephroblastoma occur nearly exclusively in children.
Children are also prone to tumours of the brain, bones, and connective tissues, whereas carcinomas common in adults, such as breast, lung, and stomach cancers, are extremely rare in children.
There are striking variations in the distribution of childhood cancers across regions. For example, leukaemia and tumours of the nervous system, which are very common childhood cancers overall, are rarely diagnosed in sub-Saharan Africa, where there is a high incidence rate of lymphomas.
Certain cancers that are very rare in general occur with a relatively high frequency in some parts of the world. For example, Burkitt lymphoma occurs frequently in equatorial African countries, in association with high rates of exposure to infectious agents such as Epstein– Barr virus and malaria. Kaposi sarcoma is the most common childhood cancer in some countries, such as Uganda, that have a high prevalence of HIV infection.
Another notable disparity is the very low incidence of central nervous system tumours in low-resource countries, which might be explained at least in part by a lack of appropriate (and expensive) diagnostic facilities for detecting these tumours.
The reasons behind all of these differences are not clear. A substantial number of cancers affecting children are associated with specific genetic alterations and syndromes, which suggests that genetic constitution and individual susceptibilities may play a role.
Barriers to early detection, such as lack of infrastructure, inadequate diagnostic facilities, and lack of awareness among primary care providers, as well as risk factors linked to socioeconomic development, may also contribute to geographical variations in incidence.
Access to high-quality data
The data presented in IICC-3 are the most accurate currently available, but the collection of high-quality data in low-resource countries remains a considerable challenge. Unfortunately, relatively few reliable data are available from low- and middle-income countries, and their quantity and quality vary substantially across regions.
In many countries, incidence data are insufficient or even non-existent. In most low- and middle-income countries, not enough of the population is covered by reliable population-based cancer registries, which means that the available statistics are based on few real data. Additionally, the number of paediatric registries is wholly inadequate.
In developed countries, access to data may be impeded by other challenges, such as complex regulations, in particular pertaining to data confidentiality.
Despite the great strides made in the treatment of childhood cancer in recent years, many uncertainties remain regarding its causes, biology, and patterns. For example, identifying potential environmental causes is particularly challenging in children because it is difficult to determine exposures during early development.
To better understand and address the global burden of childhood cancers, research is critical. Stakeholders and governments must play key roles in supporting cancer registration among children, because high-quality local data are vital for the development and implementation of efficient national cancer plans.
1. These new estimates are based on high-quality data from 100 cancer registries in 68 countries, collected between 2001 and 2010
Véronique Terrasse
Press Officer
International Agency for Research on Cancer (IARC)