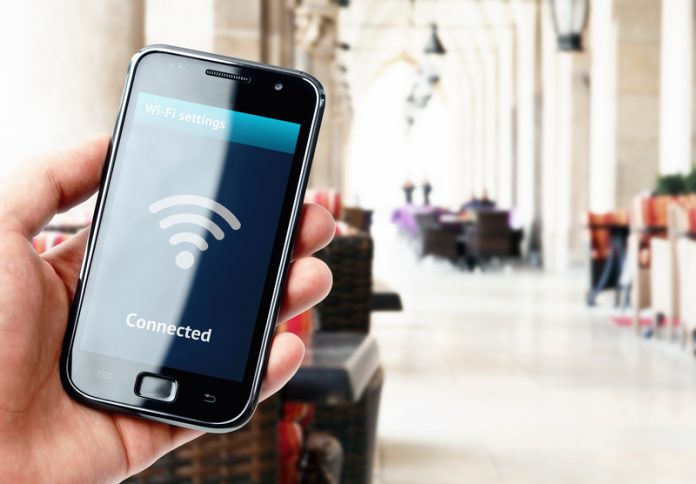 As part of plans to improve connectivity, Edinburgh City Council has signed a contract to roll out free Wi-Fi across the city…
A 10-year contract to provide Wi-Fi in the centre of Edinburgh has been signed by the City Council. The deal with IntechnologyWiFi aims to encourage visitors to remain in the city for longer, spend more money, and save on mobile data for consumers.
The scheme received support from the UK government under the SuperConnected Cities scheme, and was awarded a £5m funding boost.
Mobile internet access is increasingly becoming a key concern for many. A survey from YouGov revealed nearly half of Britons (43 per cent) are frustrated by the lack of public Wi-Fi networks with free access. The survey also found people were more willing to remain in a town or city if there was access to Wi-Fi.
The city council revealed there would be no extra cost to implement Wi-Fi in the city centre, and said it expects it will be rolled out over the summer and autumn.
Edinburgh City Council's digital champion Councillor Frank Ross said: "This is great news as everyone will be able to get free access to the latest information on their favourite apps and websites while they are out and about.
"It will be particularly beneficial for the millions of residents and visitors who enjoy our festivals each year.
"This project is central to the council's plans for growing the city economy, and encouraging residents and visitors to stay longer and increase their spend."
Chief executive of IntechnologyWiFi Natalie Duffield also commented, stating: "The awarding of the contract represents a bold step forward for Edinburgh in meeting the demands of its residents and visitors for 'always on' connectivity.
"In providing seamless, 24/7 internet connectivity to residents and visitors out and about, our network solution will make it second-nature for people in the city to live more connected lives."
Edinburgh has been working hard to improve its connectivity. Trams and Lothian buses already have Wi-Fi access, alongside 70 key public buildings. This latest measure forms the final step in the Connected Capital Programme.