The Committee on Space Research (COSPAR) is working behind the scenes—and onstage—to safeguard scientific activities in and about space that benefit society today
Space is becoming increasingly present in our everyday lives. Scarcely a day goes by without news of extraordinary discoveries, like the first direct imaging of a black hole or a new exoplanet, solar flares and radio blackouts have entered our vocabulary as our understanding of space weather progresses, and we are dependent on Earth observation satellites for our weather forecasts, communications and for monitoring climate change.
Fortunately, the Committee on Space Research (COSPAR) is working behind the scenes—and onstage—to safeguard scientific activities in and about space that benefit society today, and to seek applications for the exciting findings in all fields of space research for the 21st century and beyond.
What is COSPAR?
The Purpose of the Committee On Space Research (COSPAR), by its Charter from the International Science Council (ISC), is "to promote at an international level scientific research in space, with emphasis on the exchange of results, information and opinions, and to provide a forum, open to all scientists, for the discussion of problems that may affect scientific space research. The objectives of COSPAR are to be achieved through the organisation of scientific assemblies, publications, or any other means."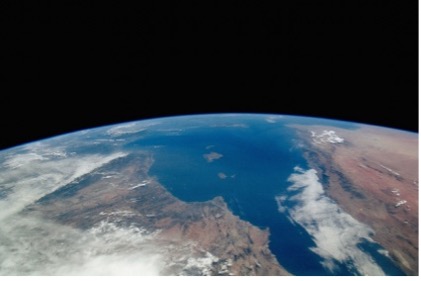 Mission
COSPAR's mission is to assemble a worldwide community of scientists who are dedicated to international cooperation in space research. Through COSPAR these scientists will:
Share the results of their research, build bonds and encourage collaborations with scientists from around the world, thus also enhancing their careers.
Participate in influencing the conduct of space research, communicating to the public the exciting results, and extending the benefits of space research to society.
Engage with and benefit from interaction with science­-based global industry who are interested in applying scientific discovery to real­-world challenges and opportunities.
Assist engagement with the UN Office of Outer Space Affairs on projects such as planetary protection, space weather, and space debris.
Champion efforts enabling ongoing space programs to reach their full potential, in this way helping to spread the benefits of space research to all nations.
Support developed space programs through opportunities for direct interactions with space agency leaders, essential guidance on planetary protection requirements, and advice on future missions.
Members
COSPAR has two types of Members: International Scientific Unions and National Scientific Institutions which are engaged in space research. Currently, there are 13 National Scientific Unions with membership in COSPAR, and more than 40 National Scientific Institution members, ranging from those with fully­-fledged space activity to countries in the initial stages of playing a role in scientific space research.
Industry Relations
The industry is represented at COSPAR by the Committee on Industry Relations (CIR). This body informs and advises the COSPAR President on how best to integrate industry capabilities into COSPAR's activities, and how COSPAR can best engage with industry, thus serving the interests of both the scientific and industrial communities. The Committee has also contributed to COSPAR's policy on Inclusiveness, Diversity, Equity and Accessibility (IDEA), for example, and is helping to extend COSPAR's reach around the world, and sponsor events at Scientific Assemblies, and provide input on the latest trends in the industry.
CIR Members are corporate officers drawn from COSPAR Industry Partners, Industry Supporters and other industries affiliated with COSPAR through the recommendation of the Committee.
Scientific Commissions and Panels
COSPAR's scientific activity is organised around eight special interest groups, called Scientific Commissions, some of which may have related sub-­commissions or task groups, and 11 more specific Technical Panels. The Scientific Commissions cover the following fields:
Scientific Commission (SC) A: Space Studies of the Earth's Surface, Meteorology, and Climate
The principal goal of this Commission is to promote and enhance effective international co­ordination, discussion, and cooperation in studies of the lower atmosphere­-ocean-­land system, where space observations can make unique and useful contributions. The immediate objective is to accelerate progress in our understanding of the various physical, geochemical and biological aspects in the atmosphere and oceans and on the Earth's surface using space capabilities;
SC B: Space Studies of the Earth­Moon System, Planets, and Small Bodies of the Solar System
This group's studies involve the planetary bodies of the solar system, especially evolutionary, dynamic and structural aspects, mainly referring to space studies, especially through the use of space vehicles. The aspects of planetary atmospheric studies to be emphasised are those which relate the atmosphere to the observed surface and the interior of the planet.
SC C: Space Studies of the Upper Atmospheres of the Earth and Planets Including Reference Atmosphere
The Ionosphere, Thermosphere, and Mesosphere is the region extending between roughly 90 and 800 km in altitude and continues to be an arena of active international space­-based and ground­-based research. This Commission aims to stimulate the planning of cooperative research programs; to investigate aspects of the properties and structure of the upper atmospheres of the Earth and planets; to plan symposia and topical meetings to present and discuss new results; and to develop comprehensive reference atmospheres and ionospheres for the Earth and planets.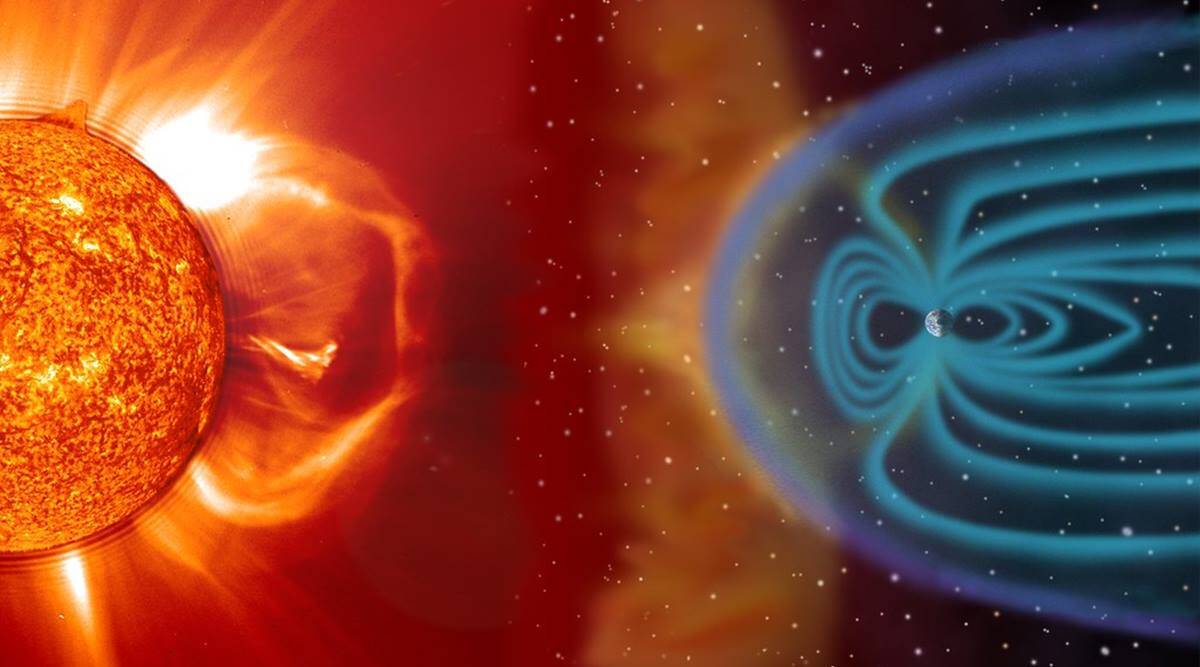 SC D: Space Plasmas in the Solar System, Including Planetary Magnetospheres
This Commission operates by setting up Sub­Commissions to deal with different aspects of space plasmas in the solar system. One of these Sub­Commissions is concerned with the heliosphere. Another deals with the regions of space in the planetary neighbourhoods where the magnetic field and/or ionosphere deflect(s) the solar wind flow. Another is concerned with active experiments and promotes research involving the active perturbation of laboratory plasmas as well as space plasmas to enhance our understanding of the natural space plasma environment and the interaction of space vehicles with this environment.
SC E: Research in Astrophysics from Space
This group deals with obtaining, sharing and analysing data taken from space­-borne platforms that are associated with the study of stars, galaxies and the universe. The data consist of high energy particles and radiation from the entire electromagnetic spectrum. Topics covered by Sub­Commissions include the study of the universe beyond the solar system, the study of the sun as a star, and exoplanets detection, characterisation and modelling.
SC F: Life Sciences as Related to Space
This Commission aims to cover, among other things, the effects of extraterrestrial environments on living systems, the origin and evolution of life, and the mechanisms and dynamics of ecosystems. The Sub­Commissions deal with space biology, astrobiology, including development of planetary protection plans in solar system exploration and sample return missions, natural and artificial ecosystems, and gravitational biology in space.
SC G: Materials Sciences in Space
This Commission involves scientific experiments in materials and fluid sciences performed in space that utilise mainly reduced gravity. The Commission reviews fundamental theoretical and experimental investigations which will yield significant new understanding in this field, it recommends promising
avenues for future research, and coordinates exchanges of information on these
scientific subjects.
SC H: Fundamental Physics in Space
This Commission focusses on discovering and exploring fundamental physical laws governing matter, space and time, including activities in gravitational and particle physics related to the testing of general relativity and alternative theories, and establishing organising principles in physics from which structure and complexity emerge.
The 11 technical Panels range from Satellite Dynamics, Planetary Protection, Space Weather, Potentially Environmentally Detrimental Activities in Space, Innovative Solutions, to Capacity Building, and Social Sciences and Humanities.
Planetary Protection
As humanity's ventures into the "final frontier" accelerate and we land on nearby planets, the challenge is to make sure that we do not bring potentially dangerous material home to Earth (backward contamination) or carry anything from Earth that may jeopardise the scientific exploration of these worlds (forward contamination). This planetary protection against biological contamination is an international concern receiving renewed attention due to new findings and the emergence of commercial actors.
One of COSPAR's core activities is to develop, maintain and promote a Policy on Planetary Protection in the form of implementation guidelines. This mission to guide compliance with the wording of the UN Outer Space Treaty of 1967 and other international agreements is the responsibility of the COSPAR Panel on Planetary Protection, which was set up in 1998. The Panel consists in equal numbers, on the one hand, of appointed members representing the national or international authority responsible for compliance with the UN Outer Space Treaty of 1967, and on the other hand, of representatives of COSPAR Scientific Commissions B – Space Studies of the Earth­Moon System, Planets and Small Bodies of the Solar Systems, and F ­ Life Sciences as Related to Space.
More specifically, the COSPAR Panel on Planetary Protection is concerned with biological interchange in the conduct of solar system exploration and use, including:
(1) possible effects of contamination of planets other than the Earth, and of planetary satellites within the solar system by terrestrial organisms; and (2) contamination of the Earth by materials returned from outer space carrying potential extraterrestrial organisms.
The policies drawn up by the Panel are based on the most current, peer-­reviewed scientific knowledge, with the guiding principle that these policies should enable the exploration and use of the solar system, not prohibit it. The Panel makes every effort, through symposia, workshops, and topical meetings at COSPAR Assemblies, to provide an international forum for the exchange of information on the best practices for adhering to the COSPAR planetary protection requirements. Through COSPAR the Panel informs the international community, e.g., the Committee on the Peaceful Uses of Outer Space (COPUOS) of the United Nations, as well as various other bilateral and multilateral organization, of policy developments on planetary protection.
Space Debris
The COSPAR Panel on Potentially Environmentally Detrimental Activities in Space (PEDAS) is concerned with perturbations of the terrestrial and planetary environments resulting from space activities. Typical examples are: space debris in Earth orbit, release of chemicals in the Earth's atmosphere by rocket launches, perturbation of the lunar environment by manned activities as well as possible perturbation of the Martian environment by space activities. The Panel acts on an ad hoc basis to evaluate questions of environmental impacts by space activities alone or together with other relevant organisations primarily to advise the international community, e.g., the Committee on the Peaceful Uses of Outer Space (COPUOS) of the United Nations.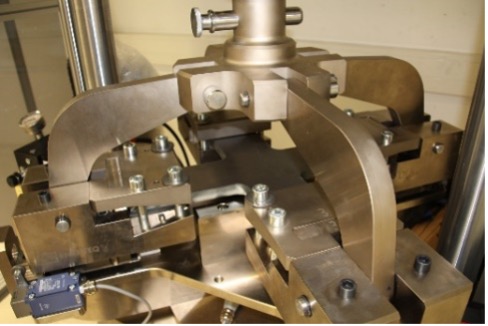 Capacity Building
COSPAR supports scientific space research in developing countries through a Capacity Building Program. This is in the form of a very practical two ­week workshop for young scientists from countries with no formal space
program, enabling them to learn relevant skills and practise on freely available data and analysis tools from various space projects in progress around the world. Participants are generally advanced astrophysics students, graduates, PhD students, or young researchers from the region, for whom this new area would open up new possibilities to work in research, and thus strengthen scientific activities in their countries.
An essential educational feature of these workshops is the combination of lectures and active data analysis exercises in mini­-projects that students carry out individually or in small groups. The results of these analyses are then presented by the students at the end of the course to their peers and teachers.
Task Group on Establishing a Constellation of Small Satellites
Set up in 2019, with the aim of assembling an international consortium to develop, launch and acquire date from a constellation of small satellites to study the near­Earth space environment, the Task Group's initial focus has been to address key issues in the domain of space weather, radiation belt research and Earth observation. Participation is voluntary. As mentioned in the COSPAR Scientific Roadmap: Small Satellites for Space Science: "The role of COSPAR is one of an honest broker, coordinating not funding. The results of an international effort to build small satellite constellations would be valuable for all participants and would be more valuable than the individual parts."
Task Group on Establishing an International Geospace Systems Program
It is now widely recognised that Earth's magnetosphere is a "System of Systems", with distinct processes in the various regions, coupled within and across through a cascade of scales all coupled together. Studying this System of Systems requires not just coordinated measurements of the pieces, but constellations of in situ spacecraft to study the mesoscales tying the scales together. The COSPAR Task Group on Establishing an International Geospace Systems Program will outline the scientific objectives for the System of Systems program, draft possible observation scenarios, and engage in discussions with researchers and space agency representatives about possible implementation strategies.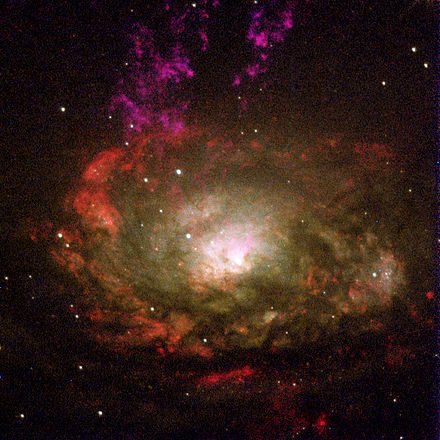 Associates
Perhaps the most visible element of COSPAR is the 10,000+ scientists—the Associates—who participate in COSPAR activities. COSPAR provides many opportunities for them to pursue their research, exert influence and serve their communities, and they gather to share their experience and findings at the biennial Scientific Assemblies and the Symposia. Any scientist engaged in space research may become an Associate by participating in COSPAR activities, by contacting the Secretariat, or by holding inter-­organisational or governing functions within the COSPAR structure. Associates are expected to be affiliated to at least one COSPAR Scientific Commission.
Associates can take part in COSPAR's scientific activities, particularly those of the Scientific Commissions. They are encouraged to attend the business meetings of Commissions and Technical Panels (generally held during the Scientific Assemblies) that interest them, and to participate in all discussions and votes of these business meetings.
COSPAR Scientific Assemblies
As the primary mission of COSPAR is to promote scientific research in space on an international level, the most important date in the space researcher's calendar is the COSPAR Scientific Assembly. Held every two years, on different continents, the Assembly provides a forum for the discussion of problems and the exchange of results, information and opinions that could affect scientific space research, without impediment from discrimination, geopolitical tensions or differences. These well­ established events bring together international experts at the forefront of the scientific discovery of space and are actively supported by all major space organisations through Round Tables and intensive discussions, shaping the ever­-evolving cutting edge in space science.
Highlights include a number of interdisciplinary lectures, presentation of latest research results, a strong industry presence, meetings for each of the Scientific Commissions and Panels to discuss future plans, and workshops for science teachers in the host country. The Assemblies adhere strictly to COSPAR's Principles to create a safe, zero­-tolerance environment against any discrimination or harassment.
For more information, please visit: https://cosparhq.cnes.fr
Editor's Recommended Articles