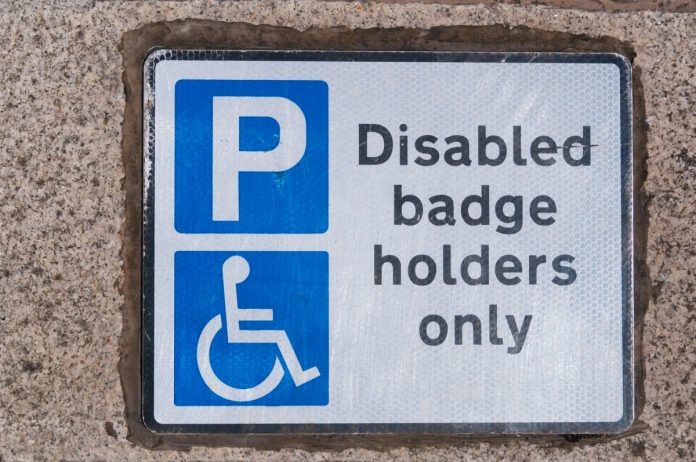 Cheshire East Council is pushing for a change to the law that would see people over 85 automatically qualify for the Blue Badge…
The Blue Badge scheme is aimed at ensuring people with mobility problems are able to access services by parking closer to destinations. The Blue Badge enables holders to park for free for any length of time in restricted streets and on yellow lines for up to three hours, providing there is no loading ban in place. It has enormous implications for people who struggle to walk long distances, allowing them to maintain a measure of independence in their daily lives.
Cheshire East Council is calling for the scheme to extend to all people over 85-years-old. It is hoped by doing so it would increase the mobility of thousands of older people.
Figures from the council show that out of a total 10,400 residents over the age of 85, only 4,202 have been awarded a Blue Badge. The council said extending the scheme to automatically qualify people within this age group would benefit an additional 6,000 people in the region.
The council is now pushing for the legislation change and is writing to the Secretary of State for Transport Patrick McLoughlin to act on the issue.
Councillor Michael Jones, Leader of Cheshire East Council, said: "Supporting people to be independent and live well for longer is really important to us as a Council that puts residents first.
"Removing the hassle of having to prove eligibility for a Blue Badge will help the over 85s to lead more active lives.
"They may want to go on social visits or do their own shopping and have a carer to drive them around, but if they can't park close to where they are going, they may lack the confidence to get out and about.
"This is not a big gesture, it's just common sense that we should help people to be as mobile as possible and take part in society.
"As a Council, we aim to fix the causes of problems, not just treat the symptoms. So it's right that we should tackle social isolation head on and remove this barrier that stops people enjoying the quality of life they deserve.
"I think we are the first council to look at doing this. We're certainly the first to write to the government about it."
Jones is also hoping to see the way in which disability is defined changed. He said people with mental health problems such as agoraphobia should also qualify for the badge.