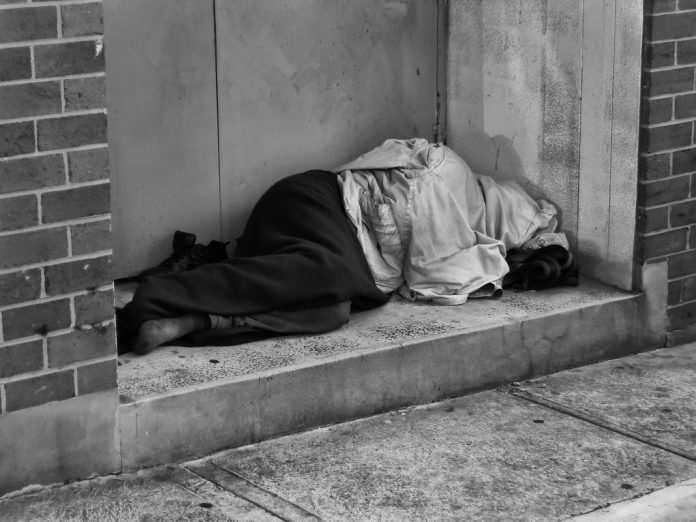 Under plans to tackle antisocial behaviour linked to rough sleeping and begging, homeless people in parts of east London could receive fines of up to £1,000…
Hackney Council has been accused of social cleansing as it launched a Public Spaces Protection Order (PSPO). Under the order, homeless people who are caught sleeping in doorways or begging for money will be fined £100 fixed penalty notice.
PSPOs are used by councils to tackle antisocial behaviour. It gives police or council officers the power to stop certain activities such as drinking in the street, having a dog off lead or in this case sleeping rough. Before a PSPO can be introduced the council must consult with the local police to ensure it will impact the local area positively.
While some of the measures of the PSPO are perfectly reasonable, others seem overly harsh. It seems bizarre to fine someone who is without financial means for trying to find shelter or for begging. However, the Labour-led council insists the measure is not about trying to punish homeless people.
Deputy mayor Sophie Linden said: "The welfare of every vulnerable person is of highest importance to us.
"We are trying to tackle persistent antisocial behaviour that is concentrated in specific areas and having an adverse effect on the lives of residents and visitors to the area."
Areas that will be affected by the PSPO include Hackney Downs, London Fields, Broadway Market, Mare Street, and Regents Canal.
The point of a PSPO is to make public spaces safer and welcoming for everyone. They are enacted to deal with a specific group or person.
Council officers and the police will continue to give homeless people assistance with mental health issues, as well as dealing with alcohol and drug addiction.
The order will cover the following:
– Begging
– Drinking alcohol
– Loitering and causing antisocial behaviours such as drinking, swearing, shouting and intimidating others
– Misusing a public toilet to taking drugs
– Sleeping rough in doorways or other public places
Breaching an order will result in a £1,00 fixed penalty notice. Additionally, it could lead to court proceedings and a fine of up to £1,000.
Crisis, a charity dedicated to helping homeless people, expressed concerns about any measures that make life difficult for rough sleepers.
Matt Downie, director of policy and external affairs, said: "Rough sleepers deserve better than to be treated as a nuisance – they may have suffered a relationship breakdown, a bereavement or domestic abuse.
"Instead, people need long-term, dedicated support to move away from the streets for good."
While it is understandable the council wishes to protect residents from antisocial behaviours such as swearing, it certainly does not seem right to fine homeless people for sleeping rough or begging.