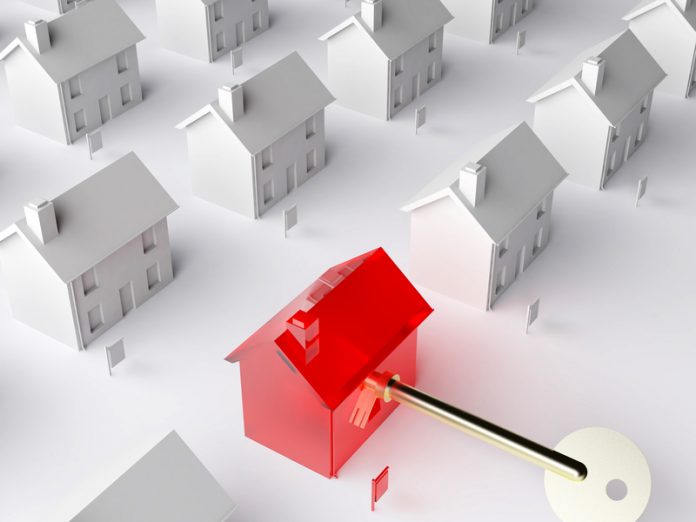 Council leaders have called for action after figures revealed the number of homes replaced under the Right to Buy scheme fell by 27 per cent…
Fears for the future of social housing have been raised by council leaders after figures revealed a fall in the number of replacements for homes sold under Right to Buy.
Right to Buy gives social housing tenants in both council-owned and housing association properties the right to buy their home at a discounted rate.
The scheme, which was launched in the early 1980s, has seen almost two million properties sold across England, pushing the amount of social housing from 31 per cent to 17.  It is estimated some 40 per cent of council flats sold through the scheme are owned by property investors and are rented at market rates.
Under David Cameron, the scheme was relaunched in 2012, and was expanded to include housing association tenants. The programme aims to reach some 1.3 million more people this way.
However, the scheme has not been without its share of controversy. Last year, a report for the Commons Public Accounts Committee highlighted issues with the funding of the programme and expressed scepticism that replacement homes would be built on a one-for-one basis. The committee also warned the scheme could increase overcrowding for those in need of housing.
Speaking at the time, chair Meg Hillier said the scheme also risked increasing the number of cases of fraud and said the government's approach to paying for the scheme was speculative.
"There are no costings or workings out. We are not talking about a 'back of an envelope' calculation – there is no envelope at all," she said.
Right to Buy is funded by selling off valuable council homes and replacing them with new properties. However, new figures show these replacement homes have not been built at the expected rate. According to the data, the number of replacement homes fell by 27 per cent last year.
Now, council leaders in England are calling upon the government to enact reforms aimed at ensuring the amount of social housing does not continue to fall.
The data, which was collated by the Local Government Association (LGA), found that 12,246 council homes were sold to tenants under Right to Buy in England during 2015-16. Despite the scheme promising to replace each sold property with a new one only 2,055 replacements were started, more than quarter fewer than the previous year.
It is estimated some 60,000 council homes will be sold to tenants by 2020. The LGA warned councils would not be able to replace the majority of these. Furthermore an additional 22,000 properties could also be sold if councils are forced to sell off high-value social housing to extend Right to Buy to housing associations.
The LGA warned the fall of social housing could increase homelessness and exacerbate the housing crisis. The organisation, which represents councils across England and Wales, said urgent reform is needed to enable councils to replace stock.
Among the recommendations is that local authorities should keep all the profit from sales. Currently, they retain just one third. The LGA also said discounts should reflect regional house prices.
Senior vice chair Nick Forbes said: "Right to buy will quickly become a thing of the past in England if councils continue to be prevented from building new homes.
"Housing reforms that reduce rents and force councils to sell homes will make building new properties and replacing those sold even more difficult.
"Such a loss in social housing risks pushing more people into the more expensive private rented sector, increasing homelessness and housing benefit spending."
The Department for Communities and Local Government (DCLG) said: "We're committed to building the homes this country needs and investing £8bn to build 400,000 more affordable homes.
"There is a rolling three-year deadline for local authorities to deliver an additional affordable home and so far they have delivered well within their sales profile.
"However, we have always been clear that if local authorities don't start building replacement homes within the three-year deadline, then we will step in and build them for them."
The scheme has been scrapped in Scotland, with Wales set to do the same.