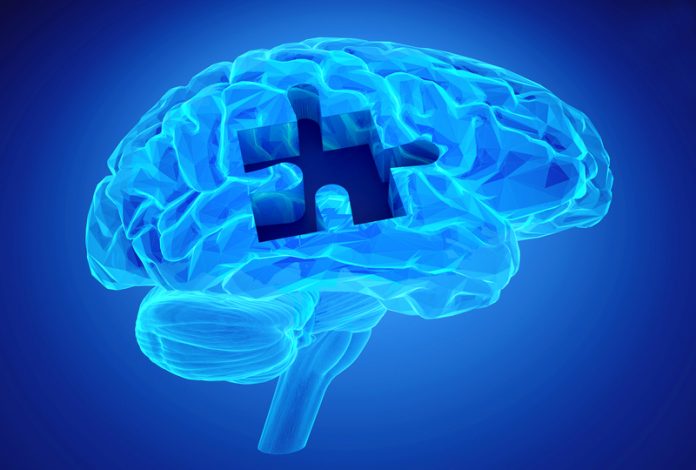 Marc Wortmann, Executive Director of Alzheimer's Disease International (ADI), outlines the major impact dementia has worldwide and the urgent need for governments to help provide a better quality of life for people with the condition…
The World Alzheimer Report 2015 estimates that someone in the world develops dementia every 3 seconds. There are currently around 47 million people living with dementia globally, with numbers projected to nearly double every 20 years.
In the report, 'World Alzheimer Report 2015: An analysis of prevalence, incidence, cost and trends' we highlight the global impact of dementia and its social and economic cost – currently estimated at $818bn. By 2018, dementia is set to become a trillion dollar disease. By 2050, it will affect over 131 million people. If global dementia care were a country, it would be the 18th largest economy in the world, exceeding the market values of companies like Apple and Google.
The report further illustrates the geographic prevalence and impact of a growing dementia crisis, showing that 58% of all people living with dementia today reside in low and middle income countries. As the unique challenges of dementia continue to pose a serious challenge to healthcare systems worldwide, it is these regions where dementia awareness and research is critical, and where the stigma attached to illnesses such as dementia poses a greater challenge.
The 10/66 Dementia Research Group, made of over 100 active researchers from more than 30 developing countries and supported by ADI, is a key part of effort to redress this balance. When the group was founded less than 10% of all population based research into dementia was directed towards the 66% of all people with dementia who will live in developing countries. As the only global federation, ADI works closely with Alzheimer associations worldwide, fostering twinning relationships, running Alzheimer University training events and supporting dementia care projects.
ADI is continuing to urge policy makers around the world to approach the issue with a broader agenda and a wider representation of countries and regions, particularly those in the G20 group of nations. A key call in the report is for a significant upscaling of research investment into care, treatment, prevention and cure, as well as to build on the success of dementia friendly community initiatives worldwide. These initiatives provide a key framework for integrating a better awareness of dementia needs in the community, removing barriers to the involvement of people with dementia in everyday life.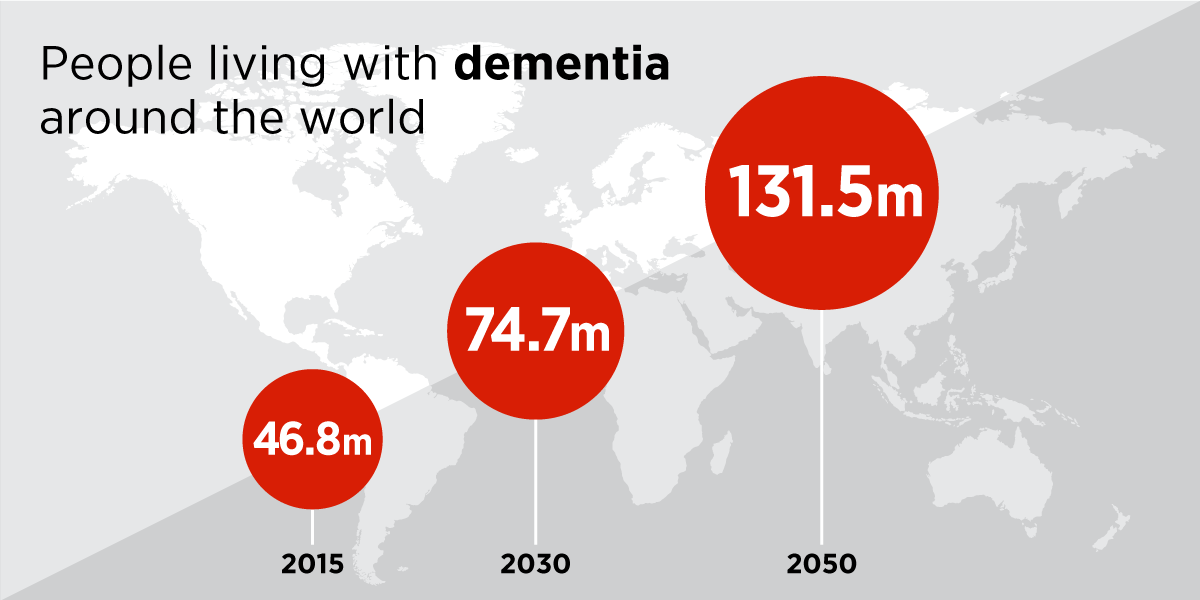 The report findings demonstrate the urgent need for governments to implement policies and legislation to provide a better quality of life for people living with dementia, both now and in the future.
You can read the full report on the ADI website at: www.alz.co.uk/worldreport2015
About Alzheimer's Disease International ADI is the international federation of 83 Alzheimer associations around the world, in official relations with the World Health Organization. ADI's vision is an improved quality of life for people with dementia and their families throughout the world. ADI believes that the key to winning the fight against dementia lies in a unique combination of global solutions and local knowledge. As such, it works locally, by empowering Alzheimer associations to promote and offer care and support for people with dementia and their carers, while working globally to focus attention on dementia and campaign for policy change from governments.
For more information, visit www.alz.co.uk. The World Alzheimer Report 2015 was independently researched by King's College London and Karolinska Institute, Stockholm and was supported by Bupa.
Marc Wortmann
Executive Director
Alzheimer's Disease International (ADI)
info@alz.co.uk