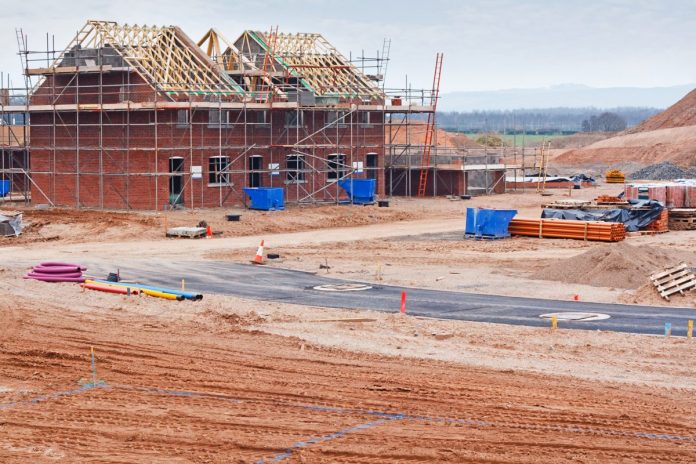 Public sector organisations in Essex have joined forces to free up land and assets to enable the development of affordable and specialist housing…
The Housing and Public Sector Land Project is an initiative aimed at solving the housing challenge facing Essex. The project was set up by the Essex Partnership Board, through which a number of potential sites that could be utilised for development have been identified. The partnerships has also utilised the knowledge and expertise of the NHS; emergency services; district, city, and borough councils; housing associations; and the Probation Service.
The project not only intends to support the provision of general housing, but to also construct affordable or specialist homes in mixed communities.
The project is being led by Councillor David Finch, chair of the Essex Partnership Board and leader of Essex County Council, and Glen Chipp, chief executive of Epping Forest District Council.
Councillor Finch said: "We are already facing a long-term housing challenge in the county as we know our population is only going to get bigger, so Essex partners have come together to look at how we can tackle this.
"We are taking action to help meet the housing needs of residents.
"The project also has cross-generational benefits – from first time buyers to those needing accommodation which meets their extra care needs.
"Essex County Council is keen to see integrated and supportive communities for all Essex residents and is already working with developers and providers to deliver a range of supported living options.
"This project is one of the ways we can expand that approach."
Chipp also commented. He said: "This is an innovative project which is designed to improve the lives of people in Essex.
"We and our partners are working together to provide leaner, more efficient services and spend less on maintaining old, inefficient buildings.
"We are striving to free up land for developments which will address local housing needs in a cost-effective way – the end result ensuring local communities get the most out of the public sector's valuable property estates."
Communities Secretary Eric Pickles also praised the scheme, which fits with the government's One Public Estate Programme. This aims to help local authorities work with central government and local agencies on land issues.
He said: "House building is at the heart of the government's long-term economic plan.
"That's why, rather than leaving surplus public sector land idle, we are putting it to good use by releasing it to build new homes across the country, with 103,000 new homes built on unused public sector land so far.
"I am delighted to see Essex County Council is following Whitehall's example by exploring what it can do to release land and deliver new homes and savings for local taxpayers.
"This is an excellent example of public bodies working together to help build for the future."
Essex expects to see its population of 1,779,253 increase by 12.2 per cent to 1,996,833 between now and 2030. Ensuring there is enough housing to meet demand remains a key priority for the county.
Claire Astbury, external affairs manager for the National Housing Federation, said her organisation was pleased with how the council was delivering homes: "Having worked closely with the council on this, we are delighted that Essex County Council is leading the way on delivering the homes this community needs.
"Housing associations are keen to work with partners in Essex to bring their affordable housing development expertise to the table.
"This initiative represents a creative and proactive approach to tackling the housing crisis and one that we would welcome elsewhere.
"Getting the nation building is vital – that's why we are calling on the next government to commit to end the housing crisis within a generation."