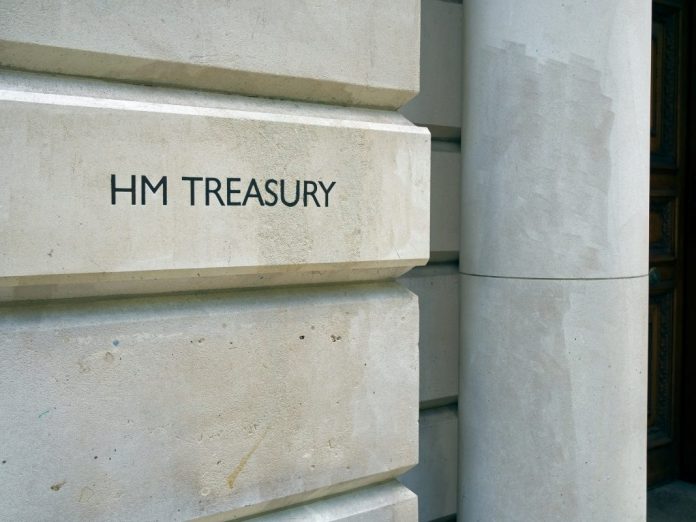 As Chancellor George Osborne prepares to give the Autumn Statement at 12.30pm today [3 December], AG examines the key areas expected to be discussed…
Ahead of the Autumn Statement, the Chancellor of the Exchequer George Osborne is being urged to "finish the job" of repairing the country's finances.
The government has undoubtedly worked hard to reduce debt, often facing criticisms as key services have been cut or reduced.
However, despite the sacrifices already made, Chief Secretary to the Treasury Danny Alexander warned that eradicating the deficit by 2017/18 would require "several tens of billions" more savings.
Today, it is expected the Autumn Statement will outline numerous areas that will be a focus for the government going forward.
Some of the key areas that will be discussed include an additional £2bn funding for the health service across the UK.
Yesterday, the government announced £2.3bn investment, although not new funding, for flood defences.
Funding for housing is also expected to be named a priority, and the government announced yesterday that money would be made available to build the UK's second garden city in Bicester, Oxfordshire. This will see up to 13,000 new homes constructed on the edge of the town.
Deputy Prime Minister Nick Clegg will also pledge an extra £150m to help children with eating disorders. It is hoped this can be used to target preventative therapies, avoiding the need for expensive hospital admissions.
Small and medium-sized businesses are also set to benefit, with the Treasury guaranteeing £500m of bank lending and pledging an extra £400m to extend funding schemes to help these companies.
Additionally, Osborne is expected to announce measures aimed at helping High Street retailers compete against their online counterparts.
However, lower-than-expected tax revenues are predicted to make a dent in the government's budget, revealing that it is failing to meet borrowing forecasts. Because of this, it is expected the Chancellor will be forced to admit that the government faces a £50bn deficit.
Speaking at the launch of the National Infrastructure Plan, Alexander said:"There will be further work to be done on completing the job, finishing the job of eliminating the structural deficit. That will be several tens of billions of pounds more.
"But in the context of what we have done so far this Parliament, it is a further effort but it is a smallish – it's maybe another third or so, a quarter, of that effort that needs to be carried on in the years up to 2017/18 which is when we have said we want to eliminate the structural deficit by.
"We have to stay that course. To deviate from it would be to undermine one of the foundations of the economic recovery that we have been seeing."
Labour said ministers have cost taxpayers tens of billions of pounds in lost revenues due to the "abject failure" of its economic policies.
Shadow Chancellor Ed Balls said: "Unless growth is strong and wages are rising for working people the deficit doesn't come down.
"Without a plan for jobs and work, it's not going to work."
The Scottish National Party also called for Osborne to use the Autumn Statement to commit to action regarding devolution.
Deputy leader Stewart Hosie said: "Next May, the Scottish people will deliver their verdict on Mr Osborne's time as chancellor.
"As his austerity agenda continues to inflict pain across the country and his list of broken promises grows longer, Mr Osborne is rapidly running out of time to redeem himself."
During his statement, Osborne is expected to say: "Our long term economic plan is working.
"Now Britain faces a choice: do we squander the economic security we have gained, go back to the disastrous decisions on spending and borrowing and welfare that got us into this mess?
"Or do we finish the job – and go on building the secure economy that works for everyone. I say: we stay the course.
"We stay the course to prosperity. We support people who want to work hard and get on. And it is for their sakes that we resolve to stay on course to prosperity."
Osborne is also expected to ask Labour to commit to clearing the deficit in the budget by 2017-18.
Major news channels will deliver live coverage of the Autumn Statement at 12.30pm today.