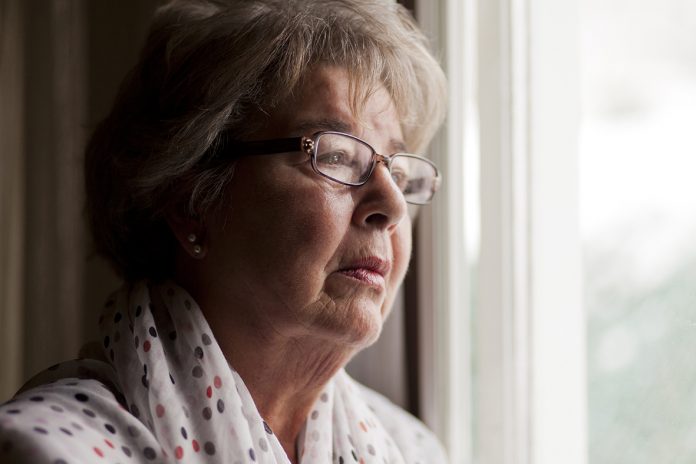 Melinda Kelley from the National Institute on Aging in the US, speaks to Editor Laura Evans about raising awareness of Alzheimer's disease and how funding for research is allocated to the National Institutes of Health…
Alzheimer's disease is a global health challenge. The most common form of dementia, Alzheimer's disease, affects an estimated 46.8 million people worldwide in 2015 with that number expected to double every 20 years. In the USA alone, in 20131, 5.2 million people – aged 65 years and over – were affected by this condition. It is reported that by 2030, that figure will grow to 8.4 million and 13.8 million by 2050.
The United States' National Institute on Aging (NIA) is one of 27 institutes and centres of the National Institutes of Health (NIH). NIA is at the forefront of research activities dedicated to understanding the nature of aging, supporting the health and well-being of older adults, and extending healthy, active years of life for more people.
AG Editor Laura Evans talks to NIA's Melinda Kelley to find out more about the work they do to support research into and raise awareness of Alzheimer's disease.
"What is really critical is the fact that the drugs currently approved to treat Alzheimer's don't really address the underlying disease's process. Most people feel like the really big goal ahead of us is developing either preventative therapies or interventions for people who are living with the disease already."
"There is a lot of information out there. We, as well as some very large Alzheimer's groups in the US and around the world, provide a lot of health information. But people may not be getting the information they need, about how important it is to go to your doctor. At the same time, we are reaching out to health care providers, providing them with assessment tools and clinical trial information. However, I do think people recognise that the disease is a critical issue for many of us personally and for society in general."
In 2012, the National Plan to address Alzheimer's disease in the US was unveiled. The Plan's main aim is to address the major challenges presented by Alzheimer's, and it outlines and tracks the various goals and activities involved – from advancing scientific collaboration to improving patient care.
"The National Plan goes beyond what we do at the NIH and the NIA," says Kelley. "It includes research, but also care and services and there are other parts of the Federal government – as well as non-governmental organisations – here in the US that help address the needs of people with Alzheimer's disease and their families."
"It's not just about the need for future successes in preventing and curing Alzheimer's, because we have lots of people who right now need supportive care and community services. The NIH funds caregiving research, but there are many parts of the Federal government that address care and support issues, and that's all part of that National Plan," Kelley explains.
"But NIH, and in particular NIA, leads the way in making sure the research gets implemented. The main research goal is prevention or intervention for Alzheimer's by year 2025 – which is coming up quickly from a research perspective. Clinical trials can take a number of years – running the trials themselves and recruiting enough people to take part take time."
The recent released, US legislatively mandated report – Stopping Alzheimer's Disease and Related Dementias: Advancing our Nations' Research Agenda – is separate from the National Plan. However, it is a US government document – a "bypass budget" – that lays out the NIH's estimates for the funding needed to implement its research plans, as Kelley explains. "In 2011 when the initial legislation was signed by President Obama – the National Alzheimer's Project Act – it made Alzheimer's more visible and we at the NIA started to see boosts in Federal funding for Alzheimer's research."
"Initially, it was a redirection of money from the NIH Director, but by fiscal year 2014 we started to see increased Congressional appropriations –more money from the US Congress – directed to the NIA – to share across the NIH, and then we received a big increase ($350mn) in fiscal year 2016, which is the year we are in now."
"The President puts out a budget each year and Congress decides how much to give us. However, the bypass budget allows the NIH to report, through a separate professional judgement process, how much additional money it would take to reach that goal of treating or curing Alzheimer's disease by 2025," Kelley adds. "We have now presented the second bypass budget for Alzheimer's disease [the Stopping Alzheimer's Disease and Related Dementias report referenced above]," she says. "We put out a bypass budget for future fiscal years, but if funding comes "early," then we have to accelerate the research as much as we can – this is what happened last year."
As well as research funding, the NIA within the NIH also provides a great deal of information for the public on Alzheimer's disease. It's important to raise awareness and reduce the stigma that still seems to be attached to various types of dementia, including Alzheimer's. One of the major challenges, Kelley agrees, is getting people to discuss memory problems with their doctor. "I think people are certainly aware of Alzheimer's and know what a huge public burden it is. Everybody knows someone who has had Alzheimer's or one of the related types of dementia – there are a number of Alzheimer's-related dementias, such as frontotemporal dementia, Lewy body dementia, and vascular cognitive impairment/dementia. People know family, friends and others in their community – but there is definitely a stigma," she says.
"You probably heard about the actor Gene Wilder who died recently. The US press reported that he didn't want anyone to know he had Alzheimer's, so he was a recluse as the disease progressed, because he didn't want to frighten children who might have seen him in some of his roles.
"There is still a stigma attached to the disease and reducing that stigma and getting people who have memory issues to go to their doctor and talk to them is really important. Even though there is no curative treatment available at present, it's important for people to recognise what is happening," Kelley stresses. "There are also things you can do to support caregivers, to give them a break and help affected individuals and their caregivers plan for the future."
Clinical trials are key to understanding the disease further and help with early diagnosis. However, as Kelley explains, getting the numbers of volunteers required for effective clinical trials is one of the many hurdles to get over in order to reach their 2025 goal "The challenge of recruitment for clinical trials is looming ahead of us in order to reach that goal in 2025," she says. "It's very difficult to recruit for all clinical trials across the board and for Alzheimer's in particular; we need thousands of people screened.
Most critically, we need people to join prevention trials who don't have cognitive impairment or memory issues. "We want to see people in their 40s and 50s who might be just at the start of the process, as it is believed that the disease starts decades before you have memory problems – with the build-up of the proteins that cause the biological issues. We want to intervene right at the start, before they even visit their doctor with symptoms. We want to test the effectiveness of giving therapy to people at this very early stage of the process. Expanding the recruitment to this stage could be a challenge."
The NIA, NIH, and the US government are tirelessly working towards their goal of treating or curing Alzheimer's by 2025. However, there are still challenges and hurdles. The NIA provides a great deal of information for the public in order to wipe out the stigma and help people to tackle Alzheimer's head on (see: https://www.nia.nih.gov/alzheimers). It's about everyone involved coordinating and working together to help fill the gaps.
1 https://www.alz.org/downloads/facts_figures_2013.pdf
Melinda Kelley Ph.D
Director of the NIA Office of Legislation, Policy, and International Activities
National Institute on Aging – National Institutes of Health
kelleym@mail.nih.gov
www.nia.nih.gov