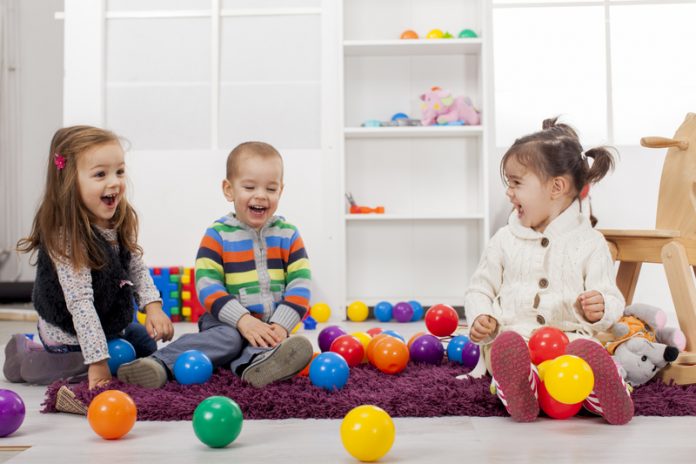 Education Secretary Justine Greening has launched a plan to deliver a fairer funding system for early years to help families with the cost of childcare…
A new funding formula for early years has been launched by Education Secretary Justine Greening.
The scheme will deliver fairer funding for nurseries, preschools, and childminders, and will help organisations with financial support to deliver the 30-hour free childcare for working parents outlined in the government's manifesto.
The new funding formula will replace the current one, which is based on how much has been historically spent by councils, rather than the actual cost to meet local need.
The plans will undergo a six-week consultation period, which was launched by Greening yesterday. She said: "We are committed to making sure this is a country that works for everyone, not just the privileged few.
"Education lies at the heart of this ambition and the early years are crucial to giving every child the best start in life.
"We are working with nurseries, preschools and childminders to support working parents with the costs of raising a family, doubling our free childcare offer to 30 hours for working parents of 3- and 4-year-olds.
"But to deliver on that commitment we know we must give every area of the country the funding it needs.
"These changes will transform the way we fund early years' education, creating a fairer system that better provides the affordable, high-quality childcare families deserve."
The government has already spent some £5bn on supporting families with childcare. The figure is expected to increase to £6bn per year by the end of parliament as the government strives to double free childcare to 30 hours for working parents of three- and four-year-olds.
Under the new funding system the majority of councils and providers will see an increase in their average hourly funding rates for children. Money will also go to the frontline, where it is most needed. Local authorities and providers can bid for capital grant funding to support 30 hours delivery. This is part of the £50m announced in last year's spending review.
The new formula is based on three factors:
a 'universal base rate' of funding for each child, so that every local area is funded fairly for the core costs of delivering childcare
an 'additional needs factor', so that funding takes into account the extra costs of supporting children with additional needs to achieve good learning and development outcomes
the cost of providing childcare in different parts of the country
Chief Executive of Family and Childcare Trust Julia Margo said: "We're pleased that this consultation is being published so quickly following recent political changes.
"It's an indication of the importance the government is placing on delivering on its plans for early education, which is really positive news for families.
"We particularly welcome the emphasis on children who have special educational needs and disabilities, for whom provision is currently woefully inadequate, and look forward to working with government on this and other aspects of the consultation.
"The changes will also deliver a better deal for children with special educational needs or disabilities, introducing targeted access funding for disabled children and providing greater clarity for their parents and providers."