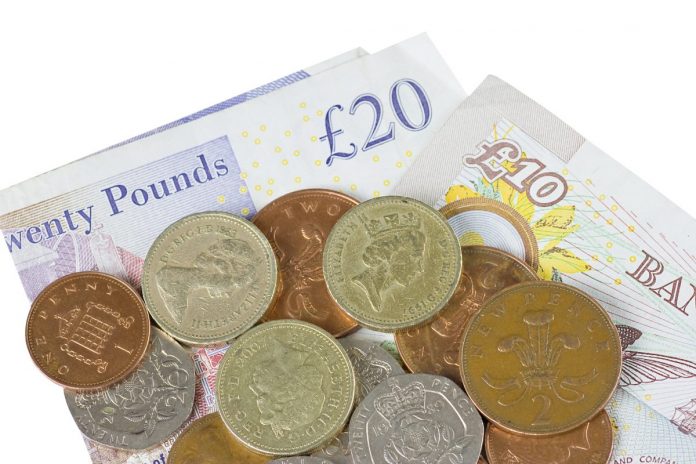 An investigation conducted by The Independent has revealed that the big high street stores have not signed up to the living wage…
The living wage has been something of a contentious issue lately. Many companies have signed up to give their employees the minimum rate of £7.85 an hour (£9.15 in London), including National Express just last week.
Currently, the minimum wage stands at £6.50. The Living Wage is calculated based on the cost of living in the UK, and is given voluntarily by employers. There are around 1,200 firms paying the increased wages including Barclays, Aviva, KPMG, Nationwide, Nestlé, and Chelsea Football Club.
There is something to be said for implementing the Living Wage. The Living Wage Foundation found that 75 per cent of employees found their quality of work improved as a result of receiving the higher rate. Furthermore, 50 per cent felt the Living Wage made them more willing to implement changes in their working practices.
There is also significant support from politicians for the scheme, including from the Prime Minister and the leader of the opposition Ed Miliband. Although support does not seem forthcoming to change minimum wage to the Living Wage.
TUC's General Secretary Frances O'Grady also commented: "Everyone should get a fair day's pay for an honest day's work.
"Far too many retailers have a terrible record not only on low pay, but also on job security, with the growth of zero-hours contracts."
The Independent's investigation revealed that some of the largest, so-called "ethically" branded retail chains such as John Lewis and the Co-operative have not committed to paying staff the Living Wage. This is despite the fact the sector employs a significant number of low paid staff. However, some smaller retailers have committed, including cosmetics retailer Lush.
A spokesman for the John Lewis Partnership said: "Our policy is to pay the market rate for a job and as much above that as can be justified by performance.
"Our pay ranges typically extend further than those in many of our competitors. On top of that our partners receive a share of our profits as well as other benefits."
Citizens UK, the charity that launched the living wage, said the sector needed to consider their social responsibilities.
Director Neil Jameson said: "Not a single high street retailer has accredited as a Living Wage employer, despite posting huge profits, whilst we, the taxpayers, help top up the wages of their low-paid staff through in-work tax credits.
"It's a perverse situation when a supermarket worker, despite having a staff discount, can't afford to shop in the store they work in because of poverty pay, and a full-time member of staff relies on benefits to make ends meet."
The British Retail Consortium said: "Retailers invest in training their people and that gives them the skills to progress up the career ladder, and out of low pay.
"For some who lack skills and experience entry-level jobs can be a vital entry point into employment.
"However, tackling low pay is an issue for all employers and the solution is more complex than upping the minimum hourly rate of pay. Retailing is one of the most meritocratic industries around."