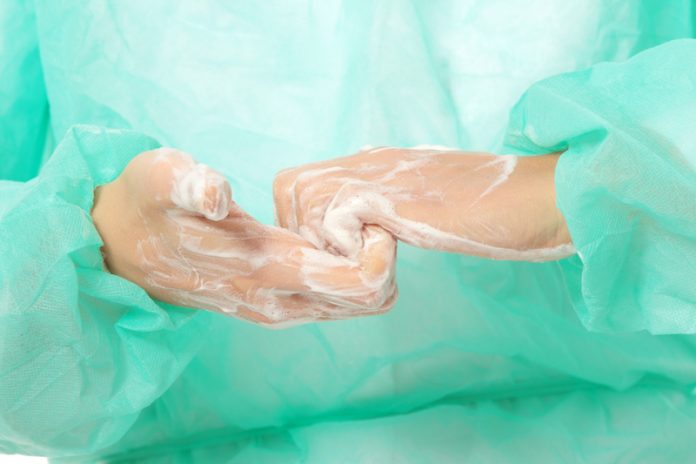 Gaynor Evans, Head of Infection Prevention and Control (North) at NHS Improvement details how the organisation helps the NHS to maintain high standards and encourage best practice for infection control in healthcare settings…
As providers see more patients with more complex needs, the financial and operational strain on the NHS intensifies.
In response to such challenges, NHS Improvement was formed in April 2016 from Monitor, the NHS Trust Development Authority and the National Patient Safety Team. Its ambition is to help NHS organisations in England find ways to make sustainable, positive changes that ensure services maintain high standards. Encouraging best practice in infection prevention and control (IPC) is one way we help providers improve, which has a powerful impact on patients' lives.
NHS Improvement brings together experts who have contributed to national initiatives for preventing infection. It helps providers keep track of their infection rates, and it offers support when things go wrong and infection rates peak.
Collaborating
We help trusts meet the national target of eliminating avoidable infections such as MRSA bacteraemia, as well as continually improving the Clostridium difficile infection rate. We monitor these infection rates continuously to identify providers that may need our support – for example, in developing leadership for IPC – or our advice on how to manage complex infectious incidents or outbreaks.
We work with individual providers and run collaborative initiatives to share best practice in the NHS. Currently we are running a 90-day improvement programme across 22 trusts, meeting once a month to discuss and improve infection reduction processes and share best practice – for example, on decontaminating equipment. We test a solution for 90 days, and then roll it out to other sites if results are positive.
This encourages trusts to work together, and keeps a dialogue open between trusts about how to continuously improve.
Raising awareness
Everything we do stems from research, evidence-based practice and making sure the NHS shares best practice to benefit patient care. We provide quality improvement programmes, workshops, training and coaching. And, we support regional and national conferences to highlight the value of IPC and good antibiotic management.
We encourage trusts to publish IPC information on their websites because it is important patients see providers' infection levels for themselves and to help us spot when they are struggling.
We are careful to use other quality indicators such as patient-led assessments of the care environment. We couple such indicators with patient feedback and IPC reviews of the clinical environment to alert us to potential issues and provide a more accurate picture of how carefully trusts are taking the risk of infection.
NHS Improvement raises awareness of national infection prevention campaigns throughout the year: for example, we encourage trusts to offer vaccinations to staff during the annual flu campaign, and highlight the importance of hand washing for hand hygiene awareness day.
National action
Supporting the national 5 year antimicrobial plan to reduce the use of antibiotics and encourage early treatment of sepsis is one of the most important areas of our work.
Infections with antibiotic-resistant bacteria increase levels of disease and death. They can also increase the length of time people stay in hospital. Multi-drug resistance continues to spread globally to a point where it threatens routine surgery and infections cannot be treated, causing at least 700,000 deaths a year.
It is crucial to devise new techniques for identifying infection risks early and to make sure patients receive appropriate treatment for the right amount of time.
The Patient Safety Team recently helped GPs reduce overprescribing by 7.3%, well beyond the 1% target. To build on this progress, we are extending the national incentive scheme to providers to help them reduce unnecessary prescriptions of antibiotics.
National schemes and strategies like this enable us to help NHS clinicians reduce the risks of endemic resistance with prudent prescribing.
Next steps
NHS Improvement will continue to develop tools and foster learning environments to encourage trusts to share good practice. Using nationally available data, we will target our improvement strategies and offer bespoke support to providers that need it.
Our challenge will be to keep ahead of the game, make sure healthcare systems and their patients use antibiotics wisely and spot emerging threats early.
Gaynor Evans
Head of Infection Prevention and Control (North)
NHS Improvement