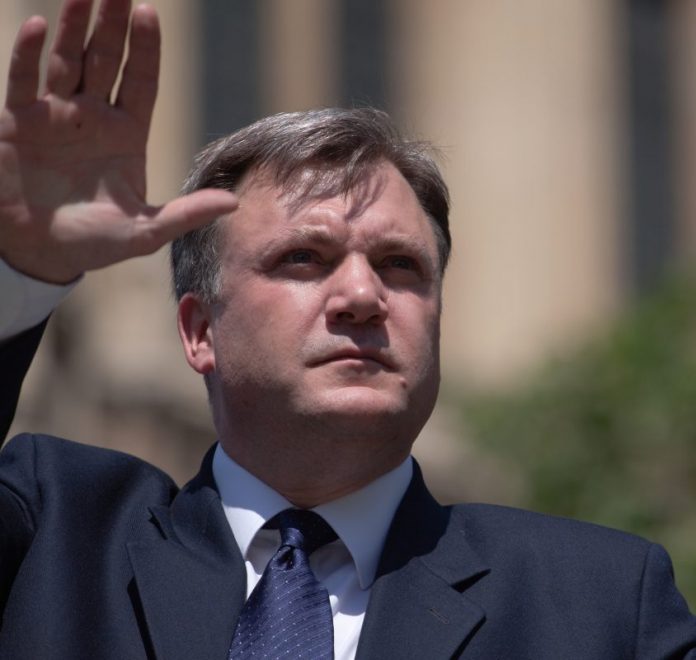 Shadow Chancellor Ed Balls has announced his party will commit to a multi-billion pound devolution deal for Yorkshire if Labour wins the upcoming General Election…
Shadow Chancellor Ed Balls has put forward a plan to rival George Osborne's 'northern powerhouse'. Speaking earlier this week, he committed to giving Leeds, Sheffield, and other key cities in the north a multi-billion pound package for devolution if Labour gets into power.
Balls said he would rectify the situation which saw Greater Manchester become the only part of England to gain substantial devolution after five years under the current government.
The city was granted powers after 12 council leaders opted to work under a directly elected city-region mayor.
Balls unveiled a £30bn offer that he said would end the days of "a Whitehall official" making major spending decisions, rather than those who live and work in the cities.
If it goes through the deal would see councils introduce new bureaucracies around elected mayors. Furthermore, cities such as Leeds and Sheffield would be given the ability to keep any increase in business rates generated through local job creation. This power was only given to the cities of Manchester and Cambridge in the March budget.
Balls convinced West Yorkshire city leaders to reject an elected mayor, which led to what the Morley and Outwood Labour candidate called a "second class deal for Leeds and others" in the Budget.
Balls said: "It was wrong for George Osborne to pretend he was trying to devolve powers, but make it conditional on Westminster imposing elected mayors.
"Manchester chose to agree to it, but it is not what anyone wants in West Yorkshire.
"We had referendums to reject elected mayors just a few years ago.
"What George Osborne has done instead, because we would not agree to an elected mayor in Yorkshire, has been to impose second class deals on cities such as Leeds.
"I think it is really unfair to businesses and taxpayers in Leeds, just as it is in Sheffield where they also had a second class deal.
"The idea that you can only have local accountability for say bus regulation if you agree to George Osborne's plans for elected mayors is total nonsense, and deeply unfair."
Balls added: "We will go further on devolution for Leeds, for Yorkshire, for combined authorities in our region.
"We will go further than the Manchester deal and we will do so without any requirement for an elected mayor.
"We do need to have proper accountability but it is for copuncils to work out their accountability arrangements."