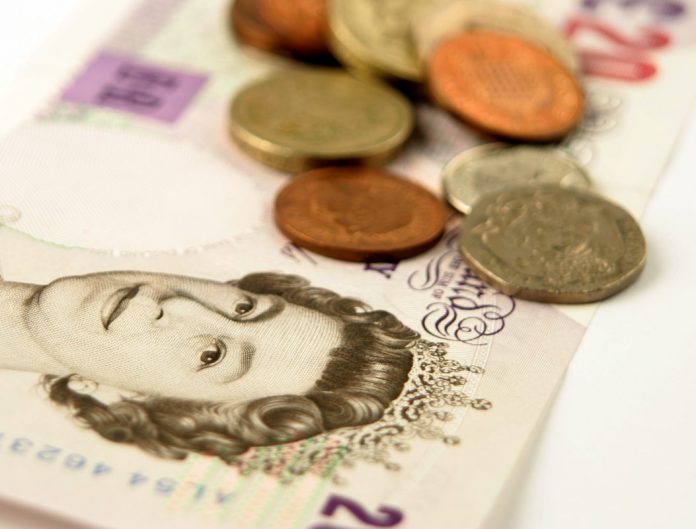 The government has announced the National Minimum Wage is set to increase by 20p from October…
The National Minimum Wage is set to increase, it has emerged. The news comes a day after an independent review found numerous high street chains had not committed to the Living Wage.
Currently, the minimum wage is set at £6.50. Under these new plans, it will rise by 20 pence an hour to £6.70. While this might seem like a small victory for low paid workers it actually does not bring pay to the levels needed to live, as set out by The Living Wage Foundation.
The Living Wage, which is calculated based on the cost required to live, is currently set at £7.85. The new minimum wage will bring low paid workers closer to that figure, but still £1.15 shy.
However, increasing the minimum wage will benefit more than 1.4 million workers across the nation.
Apprentices will also see an increase in wages, rising by 20 per cent. This will see their hourly rate increase from £2.73 to £3.30. This figure was higher than the recommended 7p an hour suggested by the Low Pay Commission, but less than the £1 an hour increase called for by Business Secretary Vince Cable.
Furthermore, the minimum rate for 18- to 20-year-olds will increase from £5.13 to £5.30. A two per cent increase will also occur for 16- to 17-year-olds, pushing the rate from £3.79 to £3.87.
While the increase in the minimum wage is the largest in real-terms for the last seven years, it is still difficult to get excited about it when it does not come close to the amount needed to live.
The General Secretary of the TUC Frances O'Grady said the rate increases were "nowhere near enough to end in-work poverty", and that they should have been "much bolder".
The Prime Minister David Cameron said the increase would offer "more financial security" to workers, as well as "a better future" for Britain.
He said: "At the heart of our long-term economic plan for Britain is a simple idea – that those who put in, should get out, that hard work is really rewarded, that the benefits of recovery are truly national.
"That's what today's announcement is all about, saying to hardworking taxpayers, this is a government that is on your side. It will mean more financial security for Britain's families and a better future for our country."
Labour has pledged to push the National Minimum Wage to £8 an hour over the course of the next parliament if it wins in May, which in theory sounds great, but in practice it only works if it keeps pace with the Living Wage.
Shadow Business Secretary Chuka Umunna said: "This 20p rise falls far short of the £7 minimum wage which [Chancellor] George Osborne promised over a year ago. Ministers have misled working families who have been left worse off.
"Where under David Cameron we've seen the value of the minimum wage eroded, we need a recovery for working people."
Director-General of the CBI John Cridland said it was a "positive" step the government had accepted the Low Pay Commission's recommendations, but said it was "disappointing" that ministers had increased the apprentice rate by far more than suggested.
The Institute of Economic Affairs said the Low Pay Commission was failing to do what it was set up to do, and was being used "as a vehicle to reduce inequality".
Director Mark Littlewood said: "The minimum wage was introduced to eliminate perceived exploitative pay at the bottom end of the jobs market, taking into account the prospect that minimum wages set too high would lead to fewer job opportunities.
"Today's announcement flies in the face of that principle."
There is undoubtedly an argument for both sides. Failing to pay the Living Wage means many people who are working full time are living in poverty. However, rates also need to remain competitive for business.
However, wages should enable people to live their lives at a reasonable standard. Around 1,200 companies have already committed to pay the Living Wage. Increasing this figure should remain a priority to reduce poverty.