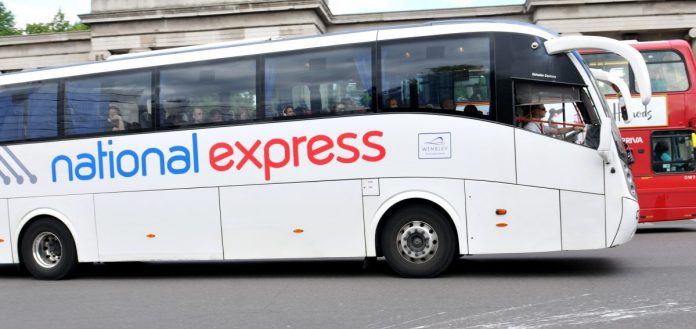 Transport firm National Express is set to become an accredited living wage employer, paying workers more than the National Minimum Wage…
National Express will become the first transport company to promise to pay employees the living wage. This will mean workers will earn 20 per cent higher than the National Minimum Wage. As a result hundreds of low-paid workers get a significant pay rise.
The living wage will come into play from January 2016. National Express will ensure staff, including those on the higher London rate, will earn above the threshold from 2017.
Transport Secretary Patrick McLoughlin said: "This important step will have a real impact and demonstrates the success of our transport sector.
"National Express plays a vital role in helping people go about their daily business."
Chief Executive of National Express Dean Finch said: "Committing to become a living wage employer in the UK testifies to our determination to be the best possible employer."
Last year, KPMG revealed that around 22 per cent of employees are paid less than the living wage. However, according to the Living Wage Foundation around 1,200 companies are set to pay employees the rate of £7.85 per hour. This increases to £9.15 an hour in London. Minimum wage currently stands at £6.50.
Living Wage Foundation Director Rhys Moore said: "We hope their announcement today and the leadership that they are showing, will lay down a marker in the transport sector. The Living Wage is a robust calculation that reflects the real cost of living, rewarding a hard day's work with a fair day's pay."