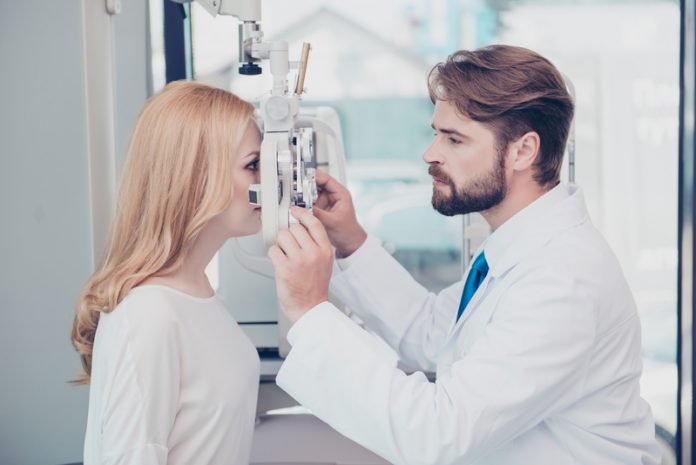 Promoting the importance of eye health and the need for regular sight tests are the key messages for National Eye Health Week 2018
For everyday spectacle wearers, that's not just turning up for a two-year check-up at your local optician, it's also about making sure your eyes are cared for on a daily basis. One of the simplest ways of ensuring healthy vision is to protect eyes from harmful UV light all year round.
In a recent poll, 95% of consumers surveyed thought it was important to protect the body and skin from UV rays, but only 20% wore sunglasses when out in the sunshine – even though 99% of spectacle wearers think it's important to protect their eyes from UV light.2
New scientific research and cutting-edge product development from global lens manufacturer ZEISS has recently seen the launch of UVProtect Technology, providing full UV protection in all clear ZEISS Lenses – all day, every day, without compromising clarity4.
The science bit
Constant exposure to UV rays is not only harmful to the skin but also to the eyes. Over time it can accelerate ageing of the skin around the eyes and cause various forms of eye disorders such as cataracts, macula degeneration and eyelid skin cancers. Current industry standards (such as ISO 8980-3) require clear lenses to provide UV protection up to 380 nanometres (nm). However, approximately 40% of UV radiation in daylight occurs between 380 to 400 nm, and these long UV waves penetrate more deeply into the skin's tissue. This means that up until now, most clear spectacle lenses have fallen short of fully protecting individuals' eyes from UV radiation up to 400 nm, potentially posing a risk to eye health. Organisations such as the World Health Organization (WHO) define the need to block UV rays up to 400 nm – which is exactly what ZEISS UVProtect Technology does.
ZEISS – raising their standard for spectacles
Despite the fact that UV radiation is always present – no matter the time of year or the weather – many clear lenses currently available in the market don't fully protect against UV damage. What's more, while many spectacle wearers are aware UV light can damage their eyes, they frequently do not take adequate protective measures, dismissing UV as a summer issue.
Combining scientific innovation and aesthetics
ZEISS scientists have now found ways to modify their clear lens materials for full UV protection without noticeably changing visible light transmission or negatively impacting the wearer's visual experience. Which means that now clear, all-day spectacle lenses manufactured by ZEISS offer the same UV protection as premium sunglasses. From now on, ZEISS lenses will provide protection against UV rays up to 400 nm.
Editor's Recommended Articles