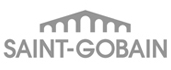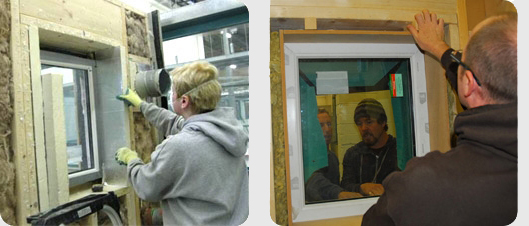 Saint-Gobain UK and Ireland has announced the launch of its Passive House Tradesperson Course, enabling tradespeople to gain international accreditation for one of the world's most efficient energy standards.
Delivered by experienced personnel from the Passive House Academy in partnership with Saint-Gobain, the next course will be run from 25th-29th May and hosted at the new Passive House Workshop in Saint-Gobain's Technical Academy in Erith, Kent. The course will not only educate tradespeople on the principles of Passivhaus building, but it focuses on providing high-quality practical experience that other course providers may not have the facilities or resources to be able to offer.
The training is already well proven to make a radical shift among participants in knowledge, skills and, not least, attitude. With a combination of classroom lectures and presentations and a significant amount of time spent on practical hands-on training over a duration of five days, attendees will gain an in-depth understanding of Passivhaus principles and learn specific techniques, such as:
detailing and constructing that achieves a high performance building envelope regarding thermal insulation,
thermal bridging,
windows and doors
airtightness and
the critical function and accommodation of mechanical ventilation heat recovery (MVHR) systems.
Included also is airtightness testing, interpretation of data from the supporting Passivhaus Planning Package (PHPP) software, energy balance and an introduction to relevant considerations of economics.
On completion of the course, participants will sit an exam to receive international accreditation from the Passivhaus Institut as a certified Passive House Tradesperson, and a breadth of knowledge to put into practice that complies with trading standards and regulations to build for a sustainable future.
For more information about this course please visit the Saint-Gobain website