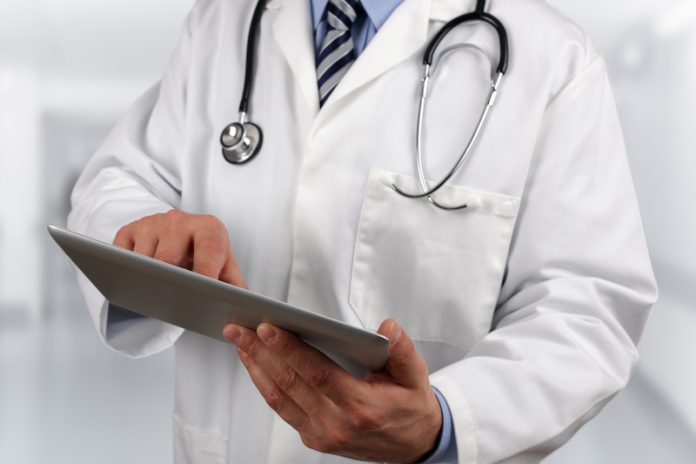 René Schippers, Director, Electronic Record Services B.V. discusses the PATHway project and its role in cardiac rehabilitation… 
PATHway vision
Cardiovascular disease (CVD) is the leading cause of premature death (30% of all deaths) and disability in Europe and worldwide (WHO), costing the EU economy almost EUR 196 billion a year. With changing demographics and deteriorating lifestyle this situation will worsen considerably, which is neither economically or socially sustainable. Effective cardiac rehabilitation (CR) can significantly improve mortality and morbidity rates, leading to longer independent living and a reduced use of health care resources. However, uptake of traditional community-based long-term (phase III) CR is very low across member states (approx. 11%), and is further diminished by low subsequent adherence rates. Key reasons for this include: severe lack of programmes, travel time, scheduling issues, lack of peer mentoring, and low self-efficacy associated with poor exercise technique and perceived poor 'body image' (not wanting to exercise with large groups of 'strangers').
In summary, PATHway constitutes a home-based lifestyle behavioural change program that will adapt to a patient's progress through the CR program, as well as, providing feedback on this progress to both the patient and the clinician. Realising the PATHway vision offers a unique opportunity to put in place a novel approach to CR that has the potential to address key limitations associated with the currently unsustainable provision of healthcare for CVD.
Furthermore, the overall concept and system is easily transferrable to address other diseases/conditions including diabetes, osteoporosis, breast/colon cancers, and obesity providing market opportunities for the commercialisation of PATHway beyond CVD. The technical tools required to implement PATHway will leverage and extend the state of art in a number of different areas, including motion capture, exercise evaluation, physiological and lifestyle monitoring, exergaming/exerclass, home-based human-computer interfaces, multi-parametric data modeling and decision support systems, ensuring the creation of valuable Intellectual Property (IP) that can be leveraged within a considered and strategically sound exploitation plan as the basis for successful commercialization of the PATHway concept.
PATHway project
The PATHway project is an EU H2020 project lead by Dublin City University (DCU), Ireland's University of Enterprise.
PATHway will provide individualised cardiac rehabilitation (CR) programs that use regular and socially inclusive exercise sessions. These are used to support a personalised comprehensive lifestyle intervention program. This encompasses patient's exercise/physical activity, smoking, diet, stress management, alcohol use and medication compliance. Patients are enabled to better understand and deal with their own condition and to lead a healthier lifestyle in general. An internet-enabled sensor-based home exercise platform allows remote participation in CR exercise programs at any time from the comfort of their own living room.
PATHway will perform research to proof the additional value of such personal home based cardiac rehabilitation training.
ERS – EHR-system
ERS is a Dutch SME and partner in the PATHway project. ERS provides the Health Data management System (HDMS) to process all clinical, administrative and research related data such as data from devices at home and data from clinical decision support services. The PATHway HDMS supports open data for clinical and population research. The HDMS uses highly structured data and is fully model driven. HDMS includes a configurable rules editor and rules engine to create 'intelligent' screens and provide clinical decision support services. In an automated way, using these structured data specifications, data entry screens, the data base schema and application program interfaces (API's) are generated. This results in a very flexible EHR-system that can be configured in a controlled and standardised way to support users. It can be adapted for all Clinical Pathway's. The EHR-system adheres to all EU and local rules and regulations with respect to data privacy.
Benefits
Potential benefits of the PATHway HDMS are:
a cost-effective, flexible, Electronic Health Record system;
supporting generic continuity of care and clinical pathways with capabilities for Clinical and Population research using Electronic Data Research Capture Forms to re-use Clinical Data from HDMS;
integration with commercial sensors, devices, games, and;
intelligent Decision Support Systems with access to normalised patient data all supporting (self-) treatment of patients at home in a monitored manner by the care giver.
ERS HDMS can be used for:
p-Health, because it supports tailor-made and adaptive treatment of patients at home;
m-Health, because mobile sensing devices are integrated, and;
e-Health, because of the integration with EHR-system(s) and supporting research
ERS makes use of common state of the art industry standards and capabilities of off-the-shelf solutions of Microsoft (but it could be from any technology stack provider) for implementing ISO/CEN/HL7 standards related to the EHR.
PATHway HDMS is based on the ERS iEHR-Suite that consists of:
a Rapid Application Development tool to define user screens and application programming interfaces (API's) for the integration (RESTful) with other systems and services;
a tool to generate user screens with data-entry capabilities and a tool to publish API's;
a tool to configure and query iEHR for optimal use as EHR-Infrastructure (PATHway), use as an EHR in its own right and/or use as registry for clinical or population research focusing on patient cohorts, products, diseases and outcome measurement;
a rules engine with tools for the definition of rules to execute clinical decision support using all data in het EHR (medication, laboratory, disease specific data etc.) and to define workflow;
communication modules for HL7 message based systems integration, automatically generated text notifications and email functionality;
interfaces for export of data for statistical analysis, and;
supporting persistence for data storage.
René Schippers
Director
Electronic Record Services B.V.
+31623961239
r.schippers@e-recordservices.eu
Please note: this is a commercial profile