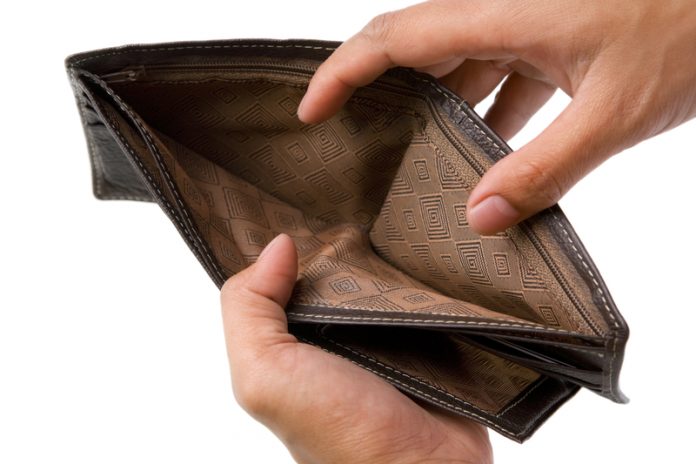 A new report has warned it costs government services £78bn to tackle the impact of poverty across the UK, with the health service bearing the brunt of this…
Poverty in the UK is costing the government a whopping £78bn a year to tackle. This bill does not include money spent on benefits.
The findings were published in a new report from the Joseph Rowntree Foundation, which examined the impact of poverty across all age groups on different government services.
It found the NHS was the most affected, bearing the majority of costs, as those in poverty were "more likely" to have poor health.
The study comprised of those living on incomes below 60 per cent of the median.  Carried out by Heriot-Watt and Loughborough universities, it found £29bn was spent treating health conditions associated with poverty; £10bn was spent by schools to provide initiatives such as free school meals and pupil premium; £9bn was spent on the police and justice system tackling crime in deprived areas; and £7.5bn on children's services. A further £4.6bn was spent on adult social care and £4bn on housing.
Professor Donald Hirsch from Loughborough University, co-author of the report, said the report showed "very large, tangible effects on the public purse".
He added: "The experience of poverty, for example, makes it more likely that you'll suffer ill health or that you'll grow up with poor employment prospects and rely more on the state for your income.
"The very large amounts we spend on the NHS and on benefits means that making a section of the population more likely to need them is extremely costly to the Treasury."
Julia Unwin, the foundation's chief executive, said: "Poverty wastes people's potential, depriving our society of the skills and talents of those who have valuable contributions to make.
"This drags down the productivity of our economy, hinders economic growth, and reduces tax revenue."
A government spokesperson said the key to tackling poverty was through employment opportunities and said "more people [are] in work than ever before".