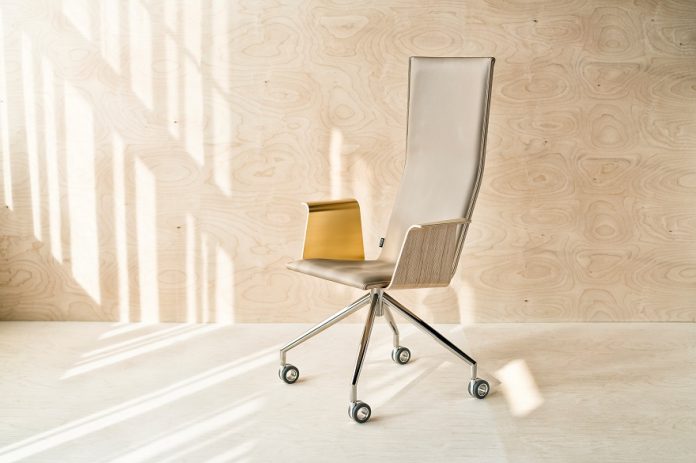 Antibiotic resistance and super bugs are growing global problems. Kari Soljamo and Anne Laitine from Isku Interior look at how to prevent the infections, and how to minimise the risk of healthcare associated infections
Common and life-threatening infections are increasingly becoming untreatable. At the United Nations (UN), for the first time world leaders committed to take a broad, coordinated approach to address the root causes of drug resistant microbes across multiple sectors, especially human health, animal health and agriculture. Resistance against drugs, especially antibiotics, is considered the greatest and most urgent global risk. Today 700,000 people are dying due to hospital-acquired infections and a recent study estimates that amount will increase up to 10,000,000 by 2050. Countries are calling for better use of existing, cost-effective tools for preventing infections. These include, for example, immunisation, good hygiene in hospitals and more appropriate use of existing and new antibiotics.
As well as people are travelling more, urbanization also causes its own share of problems in this challenge.  International tourism arrivals have shown an exceptional growth from 25 million in 1950 to 1,087 billion in 2013. The worldwide spread of MRSA and ESBL has been linked to tourism. In urban environments certain pathogens can adapt to the different conditions and thus create new threats for both local governments and the global community. The role of city planning in prevention of the spread of infections is huge. Even more crucial is the ability to take a notice of the buildings and interior design. 80% of the infectious diseases are transmitted by touch directly or indirectly and the trend to spend more time in shared places is enlarging this problem.
Antibiotic resistance
Antibiotic resistance pathogenic bacteria are becoming a serious problem in healthcare environments. At European level, there are 3-4 million healthcare associated infections yearly, causing 37 000 deaths, 16 million extra hospital days and €7bn of extra cost.
Proper cleaning and good hand hygiene are the most important things to take care of in the battle against drug-resistant bacteria. But, as the recent reports have shown, these actions are not enough to even decrease the problem. Disinfection liquids and strong chemicals are making the situation worse.
Integrated hygiene concept for buildings
HYGTECH projects 2011-2014 (funded by EU Regional Development Fund) and HygLi project 2015-2017 in Finland, have been researching and showing how the built environment and the building itself could work against the spread of bacteria. Research was conducted in full scale pilot buildings. The integrated hygiene concept for buildings has taken into account the air (terminal devices, cooling elements), water (electronic tap, agion faucet aerator, water microbial quality control, disinfection equipment, network materials) and surfaces (antimicrobial surfaces like copper and silver additives, as well as touch free technology). Ongoing HYGLI-project's end product will be an RT Building Information File for professionals to take into account an integrated hygiene concept in buildings. The RT File in Finland is a source of information for the building industry regarding contract building, design, construction, repair, maintenance and building products. Building Information File is a common tool for all the participants in a building project – the builder, designer, contractor and building official – and is used regularly by 40,000 building professionals.
Isku Interior's innovation
Isku Interior's Health products increase indoor environmental cleanliness and safety. We spend a great deal of time in various spaces where we are in contact with surfaces and furniture. Hospitals, schools, kindergartens, and institutions are the main domain of bacteria. Many studies, such as HYGTECH-project, have shown that the indirect spread of infectious diseases through surfaces, even caused by drug-resistant bacteria, can be reduced using antimicrobial touch surfaces. Isku has a holistic approach in co-operation with Copper Development Association and BioCote to develop antimicrobial materials and a broad range of ergonomic and aesthetic furniture to cover practically all furnishing needs in public premises. Further product development in co-operation with other Finnish companies enable Isku to offer a broader range of solutions for antimicrobial touch surfaces and touch free applications in buildings.
Making the shared spaces safe
While the office interior trends are moving strongly towards shared working stations, it is on the responsibility of the furniture manufacturer and designer that the environment is made as safe as possible. The office premises are an extremely important part of the company identity and brand; therefore there shouldn't be any compromises needed when choosing the design, office layout and safe antimicrobial materials in shared places. Isku feels the responsibility to make the premises clean, safe, comfortable and good looking while changing the inevitable furniture purchase into investment. With the antimicrobial furniture, companies can reduce time taken for sick leave and gives a strong message of caring of its clients and employees. In the school world new activity based learning environments have caused the need for cleaner touch surfaces. According to the research conducted by BioCote together with Coventry University (UK), the absenteeism reduces by 20% in school rooms, where main touch surfaces were antimicrobial. This brings efficiency to the learning, but also well-being to the school environments, students' families and makes teachers working place safer.
Kari Soljamo
Development Manager, Ph.D. Polymer Chemistry
Isku Interior
kari.soljamo@isku.com
Anne Laitinen
Product Marketing Manager Isku Health
Isku Interior
anne.laitinen@isku.com
Please note: this is a commercial profile