The Saudi Space Commission embarked on the AX-2 mission on Sunday, which saw the first Arab female astronaut, Rayyanah Barnawi, go to space
Sunday's AX-2 mission was a momentous occasion for Rayyanah Barnawi, the first Arab female astronaut, to voyage into space.
Together with astronaut Ali AlQarni, they join a crew of four bound for the International Space Station (ISS) to conduct groundbreaking scientific experiments.
Launched from Florida's Kennedy Space Center atop a SpaceX Falcon 9 rocket, this mission holds historical significance for Saudi Arabia and women worldwide.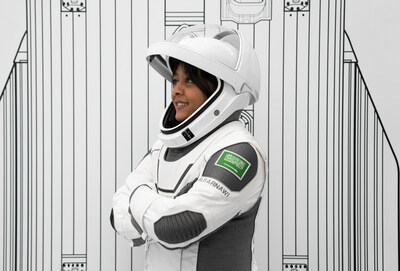 Upon reaching ISS, the aim is to conduct 14 pioneering experiments in microgravity
The mission's objective is to conduct 14 pioneering experiments in microgravity upon reaching the ISS.
These experiments encompass various areas, such as:
Exploring the impact of space on human health
Developing rain-seeding technology to enhance rainfall in multiple countries
12,000 Saudi students will be observing the AX-2 mission
Additionally, in collaboration with the Ministry of Education, educational experiments will be conducted in real-time aboard the ISS, with 12,000 Saudi students observing.
Inspiring the next generation of scientists and astronauts
The AX-2 mission aims to inspire the next generation of scientists and aspiring astronauts, particularly young women and girls, fostering their interest in STEM careers.
Rayyanah Barnawi acknowledges the significance of space research, emphasizing the need for diverse global representation.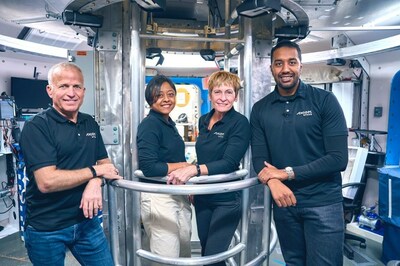 She expresses her pride in representing Saudi Arabia's contributions to the field and hopes that her mission will inspire girls from diverse backgrounds to embrace their talents and play a crucial role in advancing humanity's experience.
The success of this mission will not only enhance Saudi Arabia's standing in space exploration but also underline its commitment to serving humanity.
Shaping future generations via international partnerships
H.E. Dr Mohammed Al-Tamimi, the Governor of the Communications, Space, and Technology Commission (CST) and CEO of the Saudi Space Commission (SSC) highlights the Kingdom's vision for a promising future in space.
Saudi Arabia seeks to shape this future through international partnerships, unlocking space's potential for future generations.
The SSC's establishment in 2018 reflects the Kingdom's dedication to innovation and embracing cutting-edge technologies in the space industry.
By prioritizing national security interests, economic growth, and advancement, Saudi Arabia aims to create better, secure environments and foster lucrative opportunities.
The AX-2 mission signifies Saudi Arabia's commitment to space exploration and its alignment with global endeavours.
By embarking on quality education and training programs, engaging in scientific experiments, and participating in international research and space-related missions, Saudi Arabia aspires to achieve the goals outlined in Vision 2030.
Editor's Recommended Articles