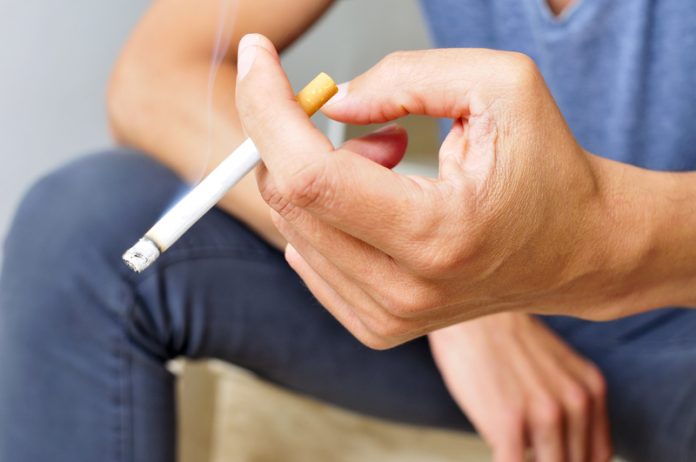 The number of people in England smoking has fallen to the lowest ever recorded, according to Public Health England (PHE)…
Compared with 19.3 percent in 2012, only 16.9 percent of adults now describe themselves as smokers, with experts suggesting the fall in numbers is due to e-cigarettes.
In 2015, out of 2.5 million smokers who attempted to quit, 20 percent (500,000) people were successful.
Last year, just over a million people used an e-cigarette to attempt to quit with sales of e-cigarettes rising compared with prescriptions for smoking cessation aids, such as patches and gum which have reduced.
In 2014/15, the number of prescription items dispensed in England to help people quit smoking was 1.3 million, compares to two million 10 years ago.
The biggest decrease in smoking over the last four years was seen in the South West with 18 percent compared to 15.5 percent, The North East (22 percent to 18.7 percent), and Yorkshire and Humber (21.9 percent to 18.6 percent).
Professor Kevin Fenton, National Director of Health and Wellbeing for PHE said: "While it is amazing there are over twice as many ex-smoker as current smokers in England, there are still over 7 million people regularly lighting up.
"Alongside unhealthy diet, smoking is the biggest cause of preventable early death in England, accounting for over 78,000 deaths a year. Quitters will soon see they have reduced blood pressure, easier breathing, and better circulation. Stopping smoking is the best thing a smoker can do to improve their health."
Public Health England are urging smokers across the country to take part in Stoptober to join the nearly 15 million people who have already quit.
Ex-England cricketer and Question of Sport captain, Phil Tufnell is supporting this year's Stoptober and said: "I'm really pleased to be supporting Stoptober this year. I have smoked pretty steadily since I was a teenager, even through my cricket career.
"I have tried to give up before and know how tough it is, but I am going to try and quit again from 1 October. Even if you have tried quitting before like me and failed, just give it another go and keep trying."