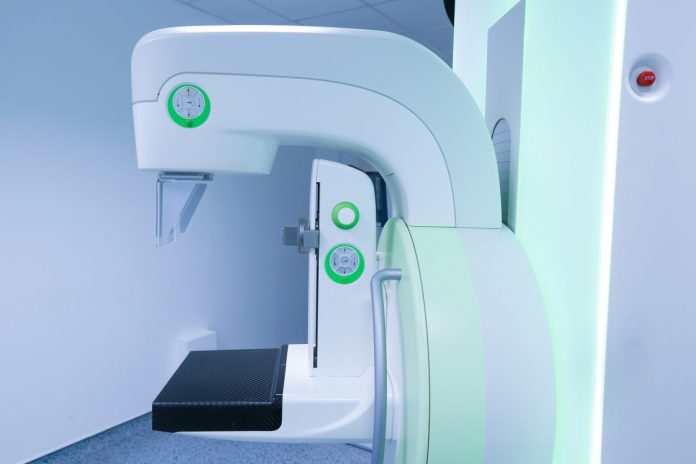 Tom Stansfeld, Health Information Officer at Cancer Research UK gives an overview of breast cancer and how survival has improved…
Breast cancer is the most common cancer in the UK with more than 50,000 new cases diagnosed each year. Over the last 40 years breast cancer incidence rates have gone up by 72%.
But it's not all bad news – survival has also dramatically increased. In the mid 1970s just over half of women survived the disease beyond 5 years whereas now more than 8 in 10 women are alive 10 years after a diagnosis. Since the 1970s there have been advances across many different areas of breast cancer, from a better understanding of the causes through to earlier diagnosis and improved treatment options.
Prevention
Some aspects of our lives can increase the risk of developing cancer. While nothing can guarantee a person won't develop cancer, there are many ways to stack the odds in your favour by making healthy lifestyle choices.
Certain things that affect a woman's risk of breast cancer are largely unavoidable, such as her age, when she had her first period, whether she has children and whether they were breastfed. But, making healthy lifestyle choices such as keeping a healthy weight, drinking less alcohol and being physically active, are more within her control, and could each help reduce the risk of developing breast cancer.
Early Diagnosis
The earlier breast cancer is diagnosed the greater the chances of survival. If breast cancer is diagnosed when the disease is advanced – at stage 4 – survival is much lower than for those diagnosed at the earliest stages. Cancer Research UK works to understand and encourage earlier diagnosis of breast cancer through research and the International Cancer Benchmarking Programme (ICBP). It also supports public-facing campaigns such as the Public Health England (PHE) Be Clear on Cancer campaigns. The current campaign informs women over 70 that if they see any changes to their breasts, not just a lump, they should see their doctor straight away.
While the key to spotting cancer earlier is knowing your body and being able to spot unusual or lasting changes, regular and regimented breast self-checks aren't advisable. Research has shown that women who regularly check their breasts aren't any less likely to die from breast cancer. But they are almost twice as likely to have a biopsy of a lump that turns out not to be cancer. Cancer Research UK advises women to get to know what their breasts are normally like, and tell a doctor about any unusual or persistent changes. Men may also be diagnosed with breast cancer but the numbers are very small. 350, men are diagnosed with breast cancer in the UK each year and 75 die from the disease.
Screening
Breast cancer screening (mammography) involves testing women with no noticeable signs or symptoms for the disease, with the aim of finding more cancers at an earlier stage. In the UK women between the ages of 50 and 70 are invited to take part in breast screening every 3 years. Women over 70 can still have screening but need to ask to take part. In England breast screening is being extended to include women aged 47 to 73. In the UK, breast cancer screening saves around 1,300 lives a year from the disease.
There is, however, also the potential for harm from breast screening. Women can suffer anxiety, and may also be falsely reassured by a negative result and be less likely to report unusual breast changes. Because screening isn't perfect some women's breast cancers are missed (false negatives), while other women get a positive screening result and undergo further tests but turn out not to have cancer (false positives).
Screening also leads to over diagnosis of breast cancer, because doctors are unable to distinguish between cancers that will grow quickly and need to be treated and those that will grow slowly and would never have caused harm. This results in some women receiving unnecessary treatment. A review of breast screening in the UK found that around 4,000 breast cancers a year were over diagnosed – or around 3 women over diagnosed for every life saved.
When women receive an invitation to attend breast screening they will also receive information about the harms and benefits to help them make an informed choice about whether they want to take up the offer.
Breast cancer is often reported in the news, especially with high-profile celebrities like Angelina Jolie taking preventative action to avoid developing the disease.
In 2013, NICE provided updated clinical guidelines on supporting women with a familial history of breast cancer. These included the way in which patients are referred by their GPs to cancer experts, drugs to prevent the disease developing and criteria for more serious preventative surgery. More recently it was announced that NHS England would continue to routinely commission genetic screening for high risk genes for breast and ovarian cancer.
Breast cancer survival has improved over the past decades and many women are now treated successfully. This progress is down to world class research and developments in screening and prevention programmes. Cancer Research UK has played a key role in this progress and continues to be a world leader in funding lifesaving research to help beat cancer sooner.
Tom Stansfeld
Health Information Officer
Cancer Research UK
www.cancerresearchuk.org