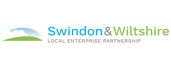 Swindon and Wiltshire LEP discuss how they have become established as a key location for life sciences and research in the UK
The Swindon and Wiltshire area has established itself as an ideal location for the development and commercialisation of life science technologies, particularly therapeutics, medical technologies and digital health. The region is home to the renowned Porton Down facilities of the Defence Science and Technology Laboratory (DSTL) and Public Health England (PHE).
It is a hotbed of innovation between the private sector, Government and academia. Companies benefit from state-of-the-art research facilities, the ability to construct bespoke scale-up capacity and options to access to finance.

Connected to a global network
DSTL works with over 60 universities and leading-edge companies from around the world. This globally significant research campus employs over 2,000 people and offers companies the chance to collaborate with experts in a range of subjects and to utilise laboratory space and other specialist facilities.
PHE can offer access to specialised containment facilities, in-vivo capability, reference to the rare and imported pathogen repository and access to a highly qualified workforce. PHE has strong links with research intensive academic institutions and industry, and has an extensive life science IP portfolio fromwhich it can make technologies available for commercialisation.
Porton Science Park, which is expanding significantly, provides bespoke facilities to companies to scale operations. This includes affordable laboratories and research facilities, combined with support services to enable product development from pre-clinical through to late stage clinical for therapeutics.
Porton Biopharma can offer potential collaborators access to MHRA and FDA licensed facilities and also leverage its knowledge and experience of regulatory compliance and quality systems for product development.
There is also a very close link with the military, with the Government's Defence & Security Accelerator (DASA) headquartered in Wiltshire, helping to facilitate new technology from the private sector into our armed forces.
In the north of the area, centred around Swindon, there is a concentration of pharmaceutical development and manufacturing firms, including the likes of Catalent and Patheon, keen to partner with companies in future drug development and manufacture.