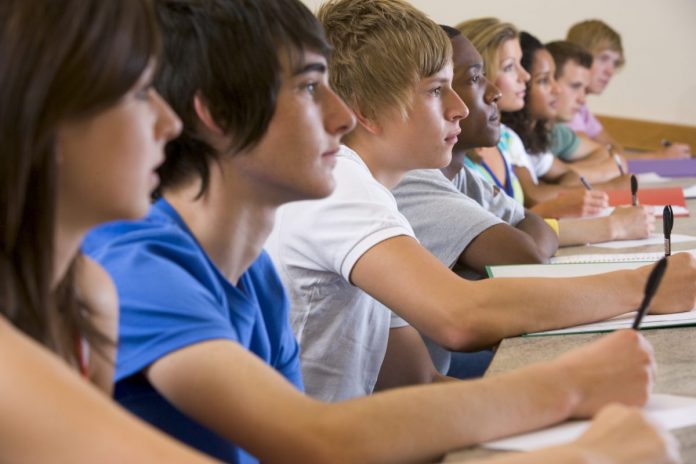 A new study has revealed that while universities are spending more money upgrading facilities, class sizes have reduced
An analysis carried out by the Complete University Guide has found that while there was an initial decrease in the staff-to-student ratios after 2010, it was followed by an improvement across the whole of the UK.
Researchers also found the amount of money committed to sports, careers services, health, and counselling had steadily risen under the coalition government.
Recent figures for the year 2013-14 showed an average of 17.08 students per member of staff. This figure worsened in Wales between 2012 and 2013 before a reduction was seen.
Around 70 per cent of graduated achieved a first or upper second class honours. This was a slight increase from last year, which saw figures of 68 per cent. Additionally student satisfaction also rose in the same period.
The report said the results showed a "continued recovery from the financial crisis", as there was a "sustained rise" in the number of graduates gaining employment or continuing study six months after graduation.
Principal author of the Complete University Guide Dr Bernard Kingston said: "UK students seem to be getting a better deal for their higher tuition fees in almost every area.
"It remains to be seen how far this trend can continue but in the short term at least, students are benefiting from spending on facilities that affect them directly."
The student-staff ratios could have been influenced in part by universities recruiting for the Research Excellence Framework exercise, said Kingston. REF is used to assess the quality of research in UK higher education facilities.
He added: "The graduate employment market has recovered more quickly from the financial crisis than might have been predicted, offering increased chances of professional-level work or further study after graduation.
"There is significant evidence that universities' efforts to develop employability skills has had a knock-on effect on graduate prospects.
"This is crucial for the first cohort of students from English universities to pay tuition fees of up to £9,000, who graduate this summer."