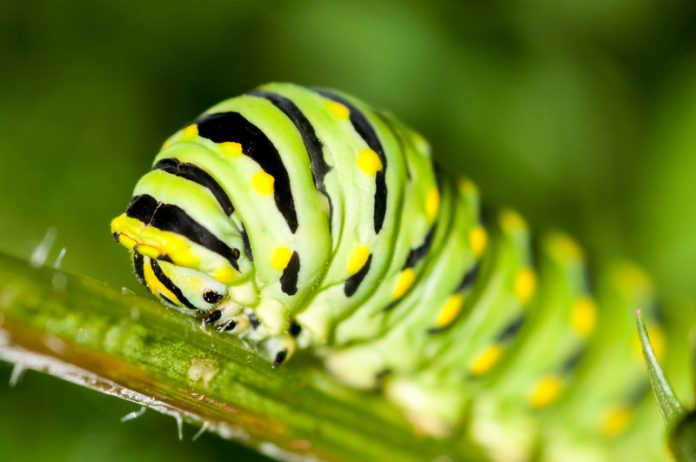 Greg Rosenthal of the U.S. Department of Agriculture's (USDA) Animal and Plant Health Inspection Service, lifts the lid on their work with digital identification tools to identify dangerous pests
Every day, the U.S. Department of Agriculture's (USDA) Animal and Plant Health Inspection Service and its partners intercept beetles, flies, moths, snails, slugs, and other potentially dangerous pests at U.S. ports of entry. Most are harmless, but others could devastate our crops and ecosystems.
The agency's Plant Protection and Quarantine (PPQ) programme must quickly and accurately figure out which is which to keep international cargo — and economic activity — moving as efficiently and safely as possible. PPQ's Identification Technology Programme (ITP) has developed an array of high-tech pest identification tools to do just that.
"Our digital identification tools are some of the go-to resources for PPQ pest identifiers at plant inspection stations and for U.S. Customs and Border Protection agriculture specialists at our ports," said ITP biological scientist, Terrence Walters. "With these tools, they can quickly identify certain types of pests and determine the appropriate safeguarding action to take."

Over the last 10 years, Walters' team of three, with the help of scores of experts, created three forms of digital pest identification products, that are freely available to the public:
ID Tools
ID Tools includes more than 40 websites covering insects, mites, molluscs, plants, seeds, and dried botanicals. Nearly 18,000 users visit these websites each month. The sites use identification key software called "Lucid", that lets users select a specimen's distinguishing characteristics — colour, shape, size — with the aid of illustrations and photographs. Each characteristic they choose can eliminate up to hundreds of possibilities and narrow the search to the exact species.
Mobile apps
Mobile apps make the identification keys and fact sheets from 13 of the ID Tools available to you, anywhere and anytime on your iOS or Android device. Once installed, they can be used offline. They are available for download from iTunes and Google Play (search for "ID Tools").
Screening aids
Screening aids present valuable, visually rich identification information and directions in a PDF document. They are specifically designed for pest surveyors to use when they screen insect traps, looking for pests targeted by PPQ's Cooperative Agricultural Pest Survey programme. ITP created 36 screening aids, ready for downloading.
The international plant protection community has shown a keen interest in this technology. Walters presented his team's work to more than 120 country delegations at the 11th annual meeting of the International Plant Protection Convention's (IPPC) Commission on phytosanitary measures in Rome, Italy. The IPPC Secretariat, impressed by the quality, quantity, and accessibility of PPQ's digital screening tools, has asked ITP to help other countries develop similar tools.
Closer to home, PPQ grasshopper surveyors in the Western States use the web-based version of the grasshopper app (see: idtools.org/id/grasshoppers). They bring field specimens back to their offices in the spring and summer, to identify the species and developmental stage. This information helps PPQ determine the right pesticides, to use or recommend protecting rangeland forage from large, damaging grasshopper and Mormon cricket outbreaks.
Nationwide, ITP's work taps the expertise and resources of the greater plant protection community. For example, in 2015 the programme partnered with the University of Georgia's Center for Invasive Species and Ecosystem Health also known as "Bugwood"—to significantly update four of Bugwood's image sites, making them more user-friendly.
Even more recently, ITP has been collaborating with several university museums to solve one of its biggest challenges: obtaining images of pests not available in any existing image collection. The museums provide specimens that the team photographs in ITP's high-tech imaging studio. These new images will supplement the images in Bugwood's ITP Node and the more than 100,000 images in imageID, ITP's online imageID database for port identifiers.
Greg Rosenthal
Communications specialist
United States Department of Agriculture (USDA)
Animal and Plant Health Inspection Service
Editor's Recommended Articles