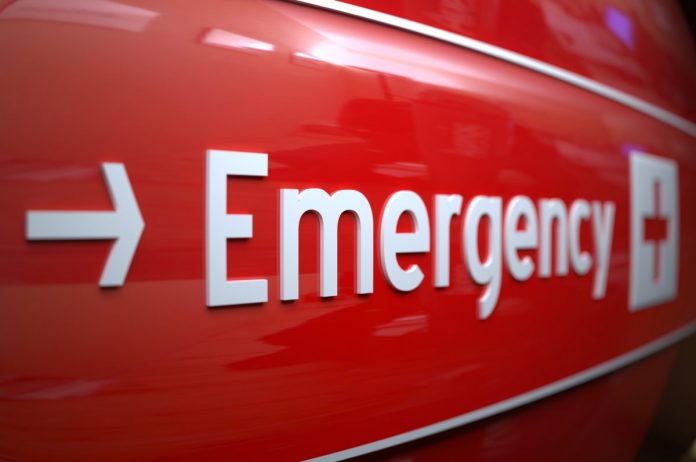 Pressure at Worcestershire Royal Hospital has led to a doctor who is usually drafted in to tackle major disasters being brought in…
Health bosses have admitted they have been forced to bring in a doctor who is usually on call for major disasters in a bid to tackle problems facing the accident unit.
The doctor is known as a medical incident officer (MIO) and it is reportedly the only time such a move has been made.
A total of eight patients were cared for by the doctor at Worcestershire Royal Hospital on Friday night.
Additionally, the West Midlands Ambulance Service also demanded action following delays in treatment. The move was described as "unprecedented".
The incident is the first time a MIO has been deployed to a hospital in the West Midlands, and a spokesperson for the Royal College of Emergency Medicine said she was not aware of it occurring elsewhere.
The Care Quality Commission said it was keeping an eye on the situation. It has already conducted an inspection of the emergency department and is set to present its findings soon.
An unidentified senior clinical member of staff from the trust said: "The problem at the moment is that the Worcestershire hospital is far too small. They can't cope with the number of admissions or the number of walk-in patients that turn up in A&E.
"These things mean we have ended up with a crisis in A&E.
"They have now drawn little rectangles into the corridors to signify that is a corridor bed. It's incredibly stressful. It becomes a Third World situation where only the very sickest patients can be treated properly."
Those treated by the MIO included a patient left for four hours following a seizure, one suspected of a blood clot who was left with ambulance staff, and one with chest pain who had been left for five hours.
The last time the MIO was called out was during a large fire after a fireworks warehouse exploded in Stafford in October.
The trust has been overwhelmed with "massive overcrowding" for the last few months. In February five emergency specialists left the trust stating the situation was causing "serious harm" to many patients.
In March two cardiac arrests took place in the corridor of the hospital in the space of a week, and 28 patients were waiting to access the emergency department. Ahead of the Easter break, all routine surgery was cancelled to free up beds and ensure the smooth running of A&E.