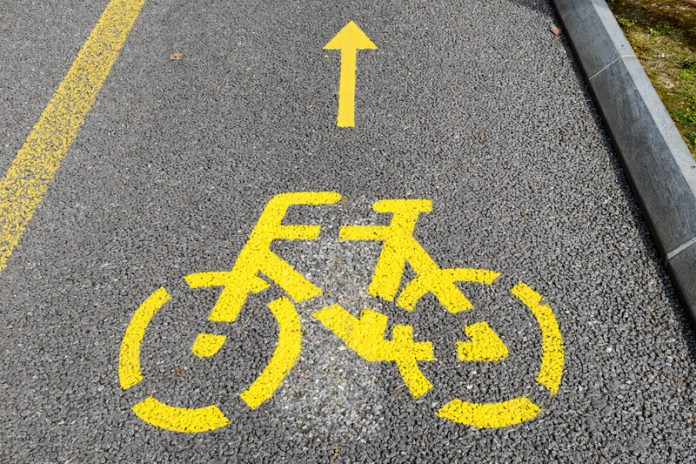 The government has revealed £20.6m green transport funding for cycling and walking projects across the country…
A £20.6m green transport fund will help to develop cycling and walking projects, it has been announced. The money will act as a stop gap, covering the end of the Local Sustainable Transport Fund (LSTF) and investment from the forthcoming Cycling and Walking Investment Strategy.
Transport Minister Robert Goodwill said: "Green transport cuts congestion and improves air quality. It also offers the cheapest and healthiest way for people to access jobs and education.
"The schemes will make a real difference for residents and help provide better air quality for everyone. Our £21 million funding shows we are committed to improving lives through investment in sustainable transport."
The money has been awarded to 23 cycling and walking projects. However, while more than £300m has been committed to fund cycling and walking during the course of this parliament, the amount per person per year is falling. It equates to £2.02 per person per year until 2018. This drops to 99p until 2019, and 72p by 2020. To increase cycling levels in the UK, experts say this figure needs to be at least £10 per person.
Cycling UK's Sam Jones said the funding is too low. Speaking to road.cc, he said: "It's encouraging that it is recognised that we do need to keep skilled staff on board rather than starting from scratch when the CWIS comes into operation.
"However, it is not resolving the fundamental issue that local authorities aren't getting the leadership to provide greener transport."
Jones also warned jobs could be at risk in the sustainable transport sector, as the £20.6m will only help a minority of councils awarded the funding.
He said: "Transport minister, Robert Goodwill, has said local authorities will be able to tap into these various pots of cash, but they are going to be doing this with health budgets, too… they need active encouragement and incentives or they aren't going to realise the impact [of active travel] and allocate resources to it".