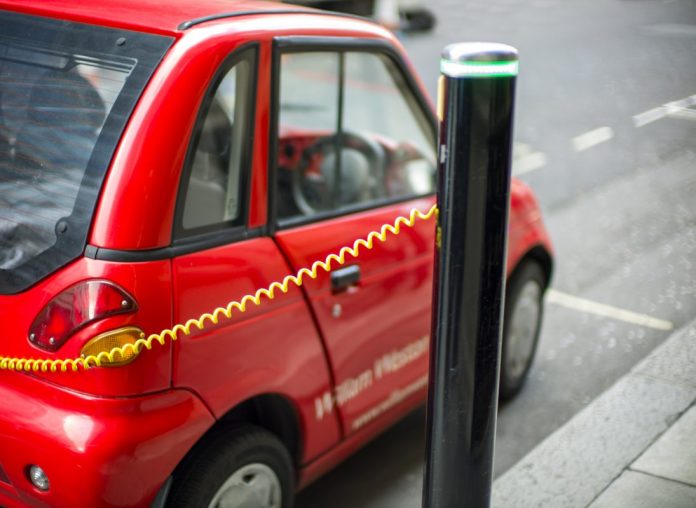 The government has announced £43m funding for infrastructure and research development for plug-in vehicles…
The government has set out plans to develop plug-in vehicle infrastructure across the UK. This will see £32m funding to support the development of chargepoints across the nation. Places such as homes, hospitals, train stations, and A-roads will house chargepoints.
Ultra low emission vehicles (ULEVs) have steadfastly grown in popularity, with grant claims rising four fold in 2014 when compared to the previous year.
A further £11m funding has been announced to boost the UK's position as a world lead in low emission vehicle technology innovation. Fifty organisations, ranging from small businesses to major universities, will gain a slice of the funding to work together on research and development projects.
This will include the creation of a novel recycled carbon fibre material that will bring lightweight, low cost vehicle structures to the mass market; the development of a zero emission electric bus with hydrogen fuel cells range extender; and a prototype zero emission power and cooling system.
Transport Minister Baroness Kramer said: "The funding announced today marks another milestone in the government's support for ultra low emission vehicles as their popularity takes off.
"The public will find it even easier to charge their cars when they are out and about thanks to our £8 million commitment to support new chargepoints across key locations in our towns and cities.
"And we have today announced another £15 million to continue to back the rollout of convenient home chargepoints across the country.
"Our support to the ULEV industry will help ensure the innovation that is a hallmark of the British automotive industry will continue to drive development in this vital growth sector."
The £32m infrastructure funding will be put towards a number of projects and including £15m to continue the Electric Vehicle Homecharge Scheme; £8m towards supporting public charging infrastructure across the UK; and £9m to address infrastructure priorities such as accessibility to the UK's chargepoint network.