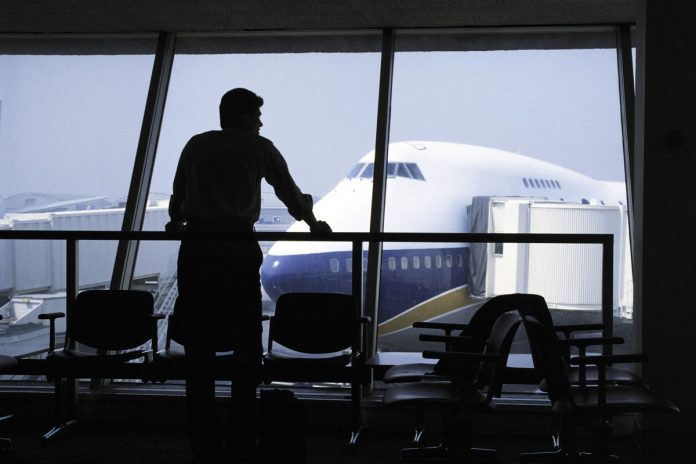 With the amount of terror attacks taking place globally in recent months, it is safe to say that the importance of effective aviation security is at an all-time high. Here, James Kelly, Chief Executive of the British Security Industry Association (BSIA), discusses some of the key elements involved in protecting our airports…
Perhaps one of the most important aspects of airport security is detecting illegal or dangerous substances in bags, freight and people. While 9/11 resulted in a much more heightened level of security for passenger planes, the cargo plane bomb plot back in 2010, in which Al Qaeda had planted bombs disguised as printer cartridges on board US cargo planes, including one which was departing from East Midlands airport, also called for far more stringent measures in freight security as well. Nowadays, x-ray systems are not just used on baggage, but also on people and vehicles. New x-ray technology means that vehicles can be inspected for illegal goods including weapons, drugs and even bombs, without having to be manually searched. This technology has found its place at seaports as well, helping to keep a close eye on freight moving in and out of the country.
In terms of people, full body x-ray systems have also been introduced to airports around the globe in recent years. Unlike metal detectors, these scanners can detect non-metal objects and provide security guards with a comprehensive full body screening, without the need for physical contact. That being said, manual searches, when carried out properly, are still an effective aspect of airport security, particularly in helping identify illegal or dangerous items. Noting the sensitivity and importance of maintaining professionalism during a search, last year the BSIA's Police and Public Services Section created a 'Code of Practice for Security Searches'. The code, while not compulsory, provides good practice recommendations for the conducting of searches by personnel employed to ensure the security and safety of property and persons, to prevent entry into an area of restricted items and to locate prohibited and dangerous items. The code places emphasis on the importance of addressing concerns of safety whilst maintaining the respect of individuals, something that is essential in a busy airport environment.
UAVs – an emerging threat
One aspect of modern day technology that can compromise an airport's security is that of Unmanned Aerial Vehicles (UAVs), commonly known as drones. Faraz Nasir, Head of Intelligence and Advisory Services for BSIA member G4S Risk Consulting, explains: "the evolving capabilities and functions of UAVs have resulted in a series of incidents over the past year, ranging from hostile reconnaissance to endangering commercial flights" and "the rise in UAV ownership and competitive costs have opened up the potential for hostile uses." Drones are used by a range of people, including the military, media and hobbyists and can pose serious threats to aircraft's, being more dangerous than a bird strike. Their small size and manoeuvrability, along with their HD camera capabilities, mean that they could be employed for hostile reconnaissance or could even carry dangerous explosive devices. As such, it is vital that airports employ effective perimeter security in order to detect these drones as early as possible. Perimeter security is often seen as the first line of defence, whether it is physical in terms of fences and barriers, or electronic, such as of sensors and audio visuals. At present new technology is being created and tested in order to specifically target the emerging threat of UAVs.
The importance of development
Another feature of security that has continued to develop and improve is that of CCTV. Over time, important lessons have been learned about the capabilities of CCTV and their accompanying video analytics, helping to better manage end user expectations and deliver positive results. The wide scope of Video Content Analytics (VCA), which theoretically allows any action that can be seen and accurately defined on a video image to then be automatically identified by a VCA system, has led to its deployment in a range of applications including intruder detection, people counting and smoke and fire detection. With regards to airport security, one function that is extremely useful is 'object left/object removed.' Object left refers to the identification of an unattended item, which left in an airport could pose a serious threat. It is therefore crucial for security professionals to make the assertion as to whether there is an innocent explanation or if the item is indeed suspicious, resulting in an evacuation of the immediate area near the article. Object removed allows CCTV operators to be notified regarding the offending object, allowing for its removal and the restoration of public order.
With the landscape of airport security ever changing, and technology continuing to evolve, one thing remains paramount – the importance of quality. It is absolutely essential that airports are sourcing their products and services from a reliable supplier who meets with the relevant British and European standards. Members of the BSIA are all inspected to these standards and offer a reputable service, to find out more visit http://www.bsia.co.uk/.
James Kelly
Chief Executive
British Security Industry Association (BSIA)