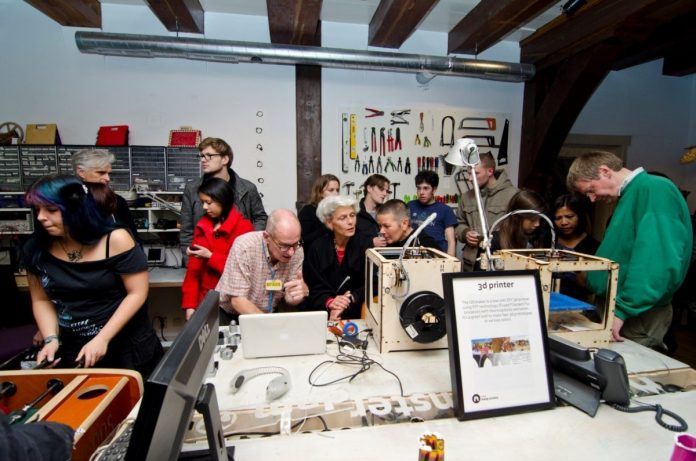 The City of Amsterdam highlights how the Dutch capital won the title of innovation capital of Europe how innovation plays a key role in the city…
Amsterdam has become Europe's Capital of Innovation. The city earned the 'iCapital' title, which comes with a €950,000 investment in the city's continuing innovation, for its 'holistic vision of innovation' in 4 areas of urban life: governance, economics, social inclusion and quality of life.
In Amsterdam, we organise serendipity. We know that we have to address more than research and development (R&D) and scientific quality. Disruptive technologies run faster than any city-government. Innovation processes change and become more distributed, and cities have to act on it by changing their approach, which includes openness, pragmatism, agility and embracing diversity. We do not follow a particular x-year innovation strategy, but we know we have to draw attention to openness, entrepreneurship and liveability. Every city can mobilise its social innovation capital, and link societal and urban challenges to local scientific and entrepreneurial quality. We just use a practical approach towards innovation, and what is best: every city can do so.
City DNA
The necessity to innovate has its roots in the 16th century, when the first Trade Agency was opened on the spot, where the old Stock Exchange is located today. Back then, it was important that the building was near the water. Their constant fight against floods forced the city's residents to collaborate in order to protect the city from further disasters. This created a society that relied upon creativity and collaboration. Applying multidisciplinary skills and knowledge, working together outside of regular activities and thinking with an open mind have always been the driving forces behind big societal changes. Amsterdam miraculously, could always sustain itself due to some of the core assets that are encrypted in the city DNA. These assets are:
Openness: ability to adapt and adjust to sudden, largescale changes (ranging from floods to migration);
Courage to reinvent established business models (creative deconstruction): there are regulations but they can always be adjusted or loosely customised. All these cultural aspects are connected to the prevailing economic structure, which mitigated vested interests and ensured they could not become dominant;
Fairness: equality of ideas and people. The greatest importance is attached to ideas, and barely none to any kind of hierarchical construction. Neither is there a dominant sector or organisation that would prescribe how to act;
Inclusive communal thinking and acting, but with the ability to conduct concrete action (hence: a pragmatic approach).
In the last few years, innovation processes have been undergoing varying and far-reaching changes. An increasing number of disruptive technologies are emerging and this has a liberating and revolutionary effect on society. This requires shifts in numerous fields: from centralised to distributed, from possession to sharing and from evolution to real-time adjustments.
In such a new transitory and innovative city there is an urge to provide feedback to citizens about experimentations and prototypes. Almost every city now has their own living labs, to which often anyone can contribute. After all, the city belongs to everyone.
The Amsterdam Cooperative Innovation Model
Since 2012, a strategy is being developed in Amsterdam that enables the conscious orchestration of 'serendipity'. Constantly more 'meeting places' have been established where the free flow of creative power between very different actors is being actively stimulated, like Pakhuis de Zwijger. So called 'generative brokers', such as Kennisland and The Waag Society have taken the opportunity to build a structure for mass involvement of citizens. A strong link between urban challenges and the scientific and entrepreneurial world of science & business parks is made by the Amsterdam Economic
Board, connecting different actors in innovation. Furthermore the city itself offers a great foundation for being a living lab due to its compact size, its extremely diverse population (there are residents of 180 nationalities in Amsterdam) and the presence of many ground-breaking meeting places. The living labs are supported by the Amsterdam Institute of Advanced Metropolitan Solutions.
The Amsterdam approach is therefore characterised by:
A vibrant urban society that nurtures innovation, that comes up with self-invented solutions and applies them to concrete situations and that creates various platforms. This requires a supporting role of the city government;
The fast uptake and application of smart technologies enables city residents to mobilise talent through rapid contacts and meetings;
Local context: Urban challenges form a basis for continuous discourse between urban stakeholders and this helps the city to respond faster to challenges; Data/ driven (evidence based) approach with a high level of adoptive and absorbing capability leads to a shorter innovation cycle;
Innovation in Amsterdam has a purpose: to implement, learn and grow. Go where the energy is, not top-down but rather bottom-up.
Science, Research and Development
Amsterdam's per capita research output is second only to Copenhagen, and the relative impact of its research is the highest. This enables Amsterdam to attract both young knowledge workers who want to live in a highly educated, collegial city and companies that are seeking to employ that talent.
The secret of urban innovation
Use the 'urban platforms', which offer opportunities to companies, universities and active citizens, online and off-line. A city has to think about its assets and own qualities, use its inhabitants and rethink its approach towards new ideas and technologies. As an enabler but also in its own citizen-town hall service delivery. Within this context, a number of initiatives were launched that demonstrate Amsterdam's open and innovative spirit. They emphasise a more challenge-based approach, with citizens' cognitive and creative capabilities and some governmental 'guts':
Amsterdam Institute for Advanced Metropolitan Solutions AMS
The Amsterdam Institute for Advanced Metropolitan Solutions is a new, ambitious scientific institute established in 2014 in Amsterdam following a competition initiated by the city council. A new approach for the city in a new role. AMS is a public-private institute co-founded by a consortium of academic partners (the Delft University of Technology, Wageningen University and the MIT Massachusetts Institute of Technology). In this institute science, education, government, business partners and societal organisations are working tightly together to create solutions for the complex urban challenges. Testbed: Amsterdam.
Platform New Amsterdam/smart citizen lab
Pakhuis de Zwijger is a venue, community and platform that serves as an excellent meeting point for the innovation ecosystem to exchange ideas and to discuss and launch solutions in the city (over 80.000 members). So called 'City Makers' initiate small-scale, tailor-made solutions that serve the needs of their community and address societal challenges. They redevelop derelict property or brownfields, engage in urban farming, construct co-housing projects, and start community enterprises that enhance the local welfare and employment rates, and so on. Their initiatives are experiments of new ways of developing the city. Example: in 2016 there is a plan to rethink the function of all 25 public libraries in the city by a fablab-infrastructure.
StartupAmsterdam
StartupAmsterdam was founded by serial entrepreneurs and governmental bodies, and represents the start-up ecosystem of Amsterdam, which accommodates over 1000 start-ups who work in union with incubators, accelerators, corporate partners, universities, talent, investors and a supportive government. StartupAmsterdam launched 15 new ideas, e.g. 'Startup in Residence', in which 10 Startups took the challenge to solve 10 urban issues in 3 months, with a guarantee that the developed solution or service would be implemented by the city government.
City of Amsterdam