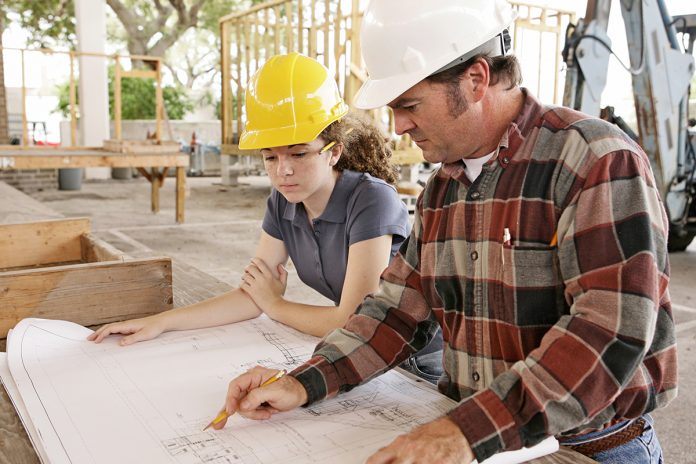 There has never been a more exciting time for apprenticeships in the UK. Here Clair Prosser at BSRIA explains more about the recent Apprenticeship Levy
When the Apprenticeship Levy came into force in April this year for all employers who are turning over more than £3 million a year, apprehensions still existed over whether the scheme will be able to supply the "first-rate" training that both industry and apprentices need.
Julia Evans, Chief Executive, BSRIA, said: "The Apprenticeship Levy has gone 'live'. BSRIA welcomes the government's emphasis on increasing investment in apprenticeships and the industry is ready to stimulate more training and apprenticeships. However, quality is essential over quantity per se and BSRIA is keen to see long-term success for the scheme.
"What is paramount is how important it is to close the industry skills gap. Apprenticeships provide the backbone for a career in engineering for many employees and no compromises should be made regarding them. "In essence: the levy must meet industry and apprenticeship needs.
"BSRIA is leading by example and looking forward to welcoming apprentices; junior apprentices are to be placed in the engineering divisions and in the marketing department. BSRIA is also exploring the possibility of a higher apprenticeship which will ultimately result in a
BA (Hons) award. It's a great time for employers to be investing in their people."
Industry concerns:
Some firms face paying for the levy but are unable to access new or updated training standards, or have no approved providers available locally.
A lack of accessible information for employers about the government's list of approved providers and their quality of training.
The government should give employers longer than 24 months to spend their levy vouchers, if current issues remain unresolved in the first year.
Ineffective careers guidance in schools about available apprenticeship options.
Moving forward: the government should consider a more flexible skills levy, to not only support apprentices, but also retraining for adults.
Over 900 construction firms are to be charged the levy, which will help fund the government's target of creating 3 million apprenticeships by 2020.
Back in March – BSRIA celebrated National Apprenticeship Week (NAW 2017) which brought together employers and apprentices from across England to celebrate the success of apprenticeships.
Julia Evans, Chief Executive, BSRIA, said: "With the proposed government housing targets of between 225,000 to 275,000 (or more) new homes per year that will be needed to keep up with population growth and years of under-supply, which could translate into almost one million new homes built by 2020, construction and engineering apprentices are crucial.
"Indeed, apprenticeships are essential for up-and-coming builders to get into the workplace: we hope this week can highlight the importance of such vital trades.
"We need to change the image of our industry and make it a more attractive career proposition. The government can certainly help the industry to communicate better to make engineering more exciting. Maybe we need to move the focus away from one of being a 'construction industry' to one focused on 'the built environment'."
Undeniably, one of the major threats to the government's infrastructure plans is the skills shortage in construction. The need to stem the skills gap and attract more people into construction careers is more essential than ever since Brexit, as many of BSRIA's members – and the wider industry – rely on skilled workers from Europe.
An apprenticeship can take you anywhere and young people, engineers and entrepreneurs alike can rise to the top through traineeships and apprenticeships."
So the memo is clear: apprenticeships can help industry to plug the fissure within engineering and, ergo, the wider construction industry!
The spirit of NAW 2017 fits in well with BSRIA's current INSPIRE project which is working with local schools, national and local politicians and the media to promote STEM and change its perceptions. National Apprenticeship Week 2017 – ran from 6th to 10th March 2017.
National Apprenticeship Week is co-ordinated by the National Apprenticeship Service and is designed to celebrate apprenticeships and the positive impact they have on individuals, businesses and the wider economy.
The 10th National Apprenticeship Week brought together employers and apprentices from across England to celebrate the success of apprenticeships over the last decade and will seek to encourage even more people to choose apprenticeships as a fast-track to a great career.
Clair Prosser
Press Officer
BSRIA
bsria@bsria.co.uk