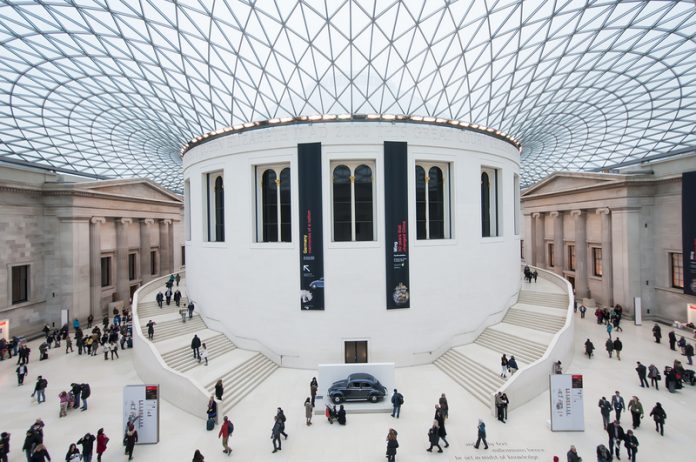 Ministers insist that promoting UK arts and culture abroad will be essential post-Brexit, with museums, galleries and theatres playing a key part
Art galleries, museums, theatres and other cultural institutions will play a key role in promoting the United Kingdom overseas in the wake of Brexit, according to government ministers.
On 11 January, Culture Secretary Karen Bradley and Minister for Exiting the European Union Robin Walker met senior leaders from 12 organisations representing UK arts and culture. They heard the group's views on what withdrawal from the European Union will mean for their members and the sector as a whole.
The meeting was held as part of a series which the government says is intended to find out the priorities of a range of stakeholders before Brexit negotiations officially begin, which they are expected to in March.
In 2015, the cultural sector contributed £27 billion to the UK economy, making up 1.6% of total UK gross value added (GVA).
'A fundamental part of our national identity'
"Arts, museums and heritage are not only a fundamental part of our national identity, they make a significant contribution to the UK both culturally and economically," said Secretary of State for Culture, Media and Sport Karen Bradley.
"We will continue to be an outward-looking country post-Brexit, and promoting our world-leading arts and culture will be hugely important as we champion the UK abroad in the coming months and years.
"This meeting, and the series of roundtables I am chairing attended by key representatives from our sectors, will help ensure they have a strong voice as we prepare for negotiations to exit the European Union."
Not pulling up the drawbridge
Arts Council England, the Heritage Lottery Fund, the British Council, the National Museums Directors' Council, the Museums Association, the National Theatre, the Royal Opera House and the Science Museum Group were among the organisations represented at the roundtable this week.
"Leaving the European Union doesn't mean we're pulling up the drawbridge on the continent," stressed Robin Walker, Minister for Exiting the European Union. "What Brexit means is delivering the referendum result, and establishing a new, mutually beneficial relationship with the EU.
"The UK is the same outward-looking, globally-minded, flexible and dynamic country it are [sic] always been."
In its press release, the government also took the opportunity to reiterate its commitment to protecting the status of EU nationals already in the UK, saying the only circumstances in which their promise would be nullified would be "if the rights of British citizens living in EU states weren't protected in return".