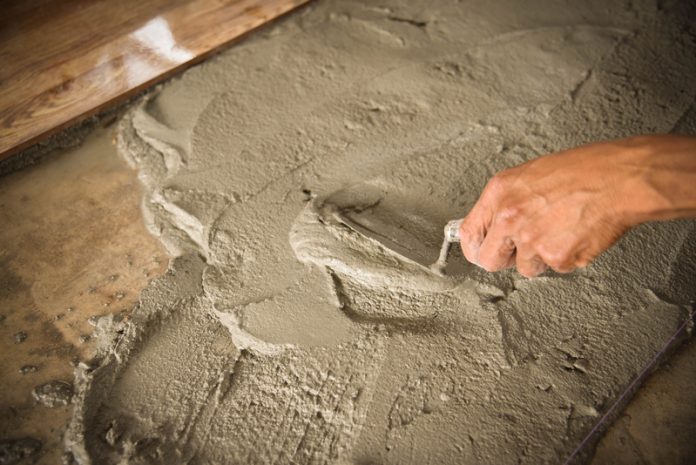 The Nordic Built "Active Roofs and Facades" project has received support from Nordic Innovation, EUDP(DK), Energimyndigheten( SE) and Rannis(IS) allowing strong development of leading Nordic competences in the area of building renovation. This is achieved by creating transnational Public Private
Partnership models to support the development of nearly zero energy building solutions and associated performance documentation – which is required in the EU building directive.
The proposed cooperation with the building industry on developing models and the demonstration of
"Active House" based sustainable renovation is creating a strong Nordic alliance. The project runs from 2014 to 2017 and involves companies which are represented in the Nordic countries and companies, from the international Active House Alliance. The development will use the best transnational competences and networks, creating greater possibilities to export technology.
The background of building renovation in both Nordic and European projects, where energy use is often 30-40% higher in practice, compared to what was expected from calculations and where innovative solutions are seldom used, is very much connected to the way the building industry is organised. Here consultants will normally only want to operate in a conservative way. This is because, they are not only selling their expertise, but also the insurance that goes with it, and due to consultants fees being considerably reduced, it is common to work with well-known large suppliers, who can contribute to large parts of the design process. This means there is a tendency to not choose the most energy-efficient solutions, but to allow more mediocre and old fashioned solutions, that the suppliers prefer. It is also common knowledge that detailed performance of equipment in practice is never controlled, there is no incentive to perform better, and higher energy use will often be explained by the user behaviour.
A main issue of the proposed Nordic Built project will be to realise the renovation projects in a much better way and secure positive involvement of consultants, so they can be more proactive, e.g. by full-scale testing of innovative solutions before large scale implementation. And, by monitoring key performance indicators as a basis for negotiating guarantees of performance results as part of the overall procurement process, something which also might be used to avoid normal tendering in connection to the development of renovation projects.
An important challenge is to introduce holistically oriented demands in the so-called Nordic Built Charter in practice, in involved demonstration projects.
Further background of the Nordic Built Active Roofs and Facades in Sustainable Renovation project Coordinated by the Danish energy specialist company Cenergia, the project will utilise the results from the recently finalised EU-Concerto project Green Solar Cities ( www.greensolarcities.com ).
These results have been presented in a book by Routledge/Earthscan in 2015, while main results from Copenhagen are illustrated in the two small videos below: http://vimeo.com/98926904 http://vimeo.com/98926905 Important features of the work plan is e.g.: To work alongside Active House
Alliance ( www.activehouse.info ) aiming at involving Nordic best practice producers and using the Active House Specifications in practice. Here the Finnish company ZED Consult will give a special input, whilst at the same time comparing it to existing certification schemes like LEED, Bream and DGNB as well as the Nordic Built Charter in general.
Both innovative and best practice solutions will be full scale tested in cooperation with the housing association, KAB (DK). This will realise the overall winning project of the Nordic Built Challenge architectural competition, Ellebo Garden Room in Ballerup near Copenhagen and the WSP Group working with the housing company Trianon in Malmø, as the basis of later implementation of sustainable renovation in Denmark and Sweden. There will be a special focus on innovative building-integrated PV modules from the Danish company Gaia Solar together with Steni façade and roof plates with long service life.
Besides new decentralised heat recovery ventilation (HRV) solution developed for housing renovation by the Danish companies, Øland and Ecovent will be full scale tested and documented. Innovative features that will be introduced here are window integrated inlet of air, use of a new type of "automatic filter shift box", which only need to be exchanged every 10 years. And, the use of a new intelligent control device which allows for continuous registration of airflow and electricity use through the internet. At the same time, this secures a reading of the mean seasonal factor of performance (SFP) and general survey of operation.
As an alternative, there will also be a focus on compact window integrated HRV solutions, both for housing and schools. The benefit here will be much lower total costs due to the avoidance of large amounts of ductwork, but the challenges include an optimised operation in correspondence with a minimum air exhaust possibility from wet rooms based on humidity sensors. Besides this, handling of condensate from the used air in a way that does not create problems.
In Norway, the building renovation specialist company, Høyer Finseth, will work with full-scale testing of best practice solutions and will at the same time work with the Norwegian solar thermal panel producer AVENTA.
Peder Vejsig Pedersen
Elsebeth Terkelsen
Head of Office
European Green Cities , EGCN
Tel: +45 27 57 19 55
eterkelsen@eterk