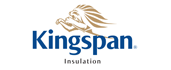 With more and more building owners looking to go above and beyond the requirements of the Building Regulations, delivering a high level of fabric performance is now absolutely vital. For architects, the challenge is to find a cladding system which will give them the fabric performance and design freedom to achieve their vision, without needing to extend the build programme. Structural insulated panels (SIPs) offer a highly adaptable solution which can minimise heat and air loss and can be installed with a fast-track programme.
SIPs Starters
Typically constructed from two sheets of OSB with a high performance rigid urethane insulation core, SIPs are easily capable of achieving U-values of 0.20 W/m2.K or better.  The factory engineered joints ensure very high levels of airtightness, and the fact that the panels are pre-cut to plan with a high degree of precision, means that on-site waste is minimised. A weather-tight building envelope can be installed with a short, predictable build program, allowing following trades to begin on site much earlier than with some other cladding solutions, keeping projects on track and helping reduce costs.
The ability to pre-cut panels to plan also makes them extremely versatile, allowing them to be used to create or fit unusual façade designs and in many instances they can be installed without the need for additional framing support. When used in refurbishment applications SIPs can be installed outside of the existing building envelope, ensuring minimal disruption to the building's occupants. They also support a range of finishes, from traditional brickwork to render, or timber cladding to metal facades. All of these attributes make SIPs a very attractive solution for cladding both steel and concrete framed structures.
Case Studies
The Ravenor Primary School in Ealing took advantage of the simple, fast-track installation offered by SIPs for cladding applications. The panels were installed as part of a new learning block and their simple, tailored design allowed them to be installed over a period of just three weeks.
In addition to helping the building achieve a pre-assessment BREEAM 'Very Good' rating, the panel's OSB facing also provided a strong, flat substrate for the aluminium rail and bracket façade carrier system. This allowed a range of façades to be installed whilst internal fit out work was carried out.
SIPs can be pre-cut to a variety of lengths to suit the particular project, for example at Bedfordshire University SIPs were used to clad a new postgraduate development centre. The six metre panels were installed "outboard" of the building's concrete frame. This approach allowed them to act as a sheath for the structural frame, minimising thermal bridging, whilst the long panel lengths were used to span two floors of the multi-storey building to further reduce installation time.
To compensate for the natural expansion and contraction of the centre's concrete frame, the panels were also fixed in place using slotted fastenings, allowing the building envelope to move without compromising the building's thermal performance and airtightness.
SIPs also offer an excellent means of improving the energy efficiency of existing buildings, such as the poorly insulated concrete constructions of the 1960's and 1970's . The Lowery Centre at Waltham Forest College is a typical example of this type of architecture, allowing high levels of heat loss through the building fabric and single glazed windows. To revitalise the three storey building, SIPs were used to "wrap" around the centre's existing cladding. This approach allowed the contractors to boost the building's thermal performance and aesthetics, without having to reduce internal workspace. In addition, openings for the building's new double glazed windows were pre-cut into the panels ensuring a fast-track completion of the entire building envelope.
Timely Solution
As the case studies show, SIPs can consistently provide a simple, predictable cladding solution for projects of all shapes, sizes and finishes. Their pre-cut design means that both site-work and waste is kept to a minimum, whilst their thermal performance and airtightness performance can easily be raised further to meet the highest performance standards in construction.
For further information please contact:
Tel: +44 (0) 1544 387 384
Fax: +44 (0) 1544 387 484
e.mail: literature@kingspaninsulation.co.uk
Website: www.kingspaninsulation.co.uk
www.twitter.com/KingspanIns_UK
www.Google.com/+kingspaninsulationcouk