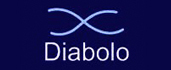 In Coaching Stories: Flowing and Falling of Being a Coach, Karen Dean and Sam Humphrey intimately share their varied experiences as executive coaches in 48 stories – some where they were flowing and glorious, and others where they were falling and ashamed.
Being a coach is a deeply rewarding profession, but even the best coaches encounter moments of uncertainty and doubt. This book provides an insightful look at what being a coach is really like and will be a compassionate and pragmatic companion for coaches of all kinds, both in practice and in training.
Craig Revel Horwood, director, choreographer and Strictly Come Dancing judge, who wrote the foreword to the book, said: "Karen and Sam have done a FAB-U-LOUS job in bringing the reader closer to an understanding of what 'really' goes on in the mind of coaches."
A rare treat…to walk alongside two pioneer coaches
Wendy Johnson; founder and CEO of the Worldwide Association of Business Coaches (WABC)
 said: "What a rare treat…to walk alongside two pioneer coaches as they navigate the challenges, set-backs and triumphs emblematic of the journey from beginner to master coach.
Their journey is even more admirable when we consider that they began their careers before most of the major professional coaching bodies were in their infancies.
Through humility, humour and grace, their stories illuminate how coaching holds the promise of tremendous value, is not for the faint of heart, cannot be done by just anyone, and requires highly specialised knowledge, skills and abilities on the part of the coach.
This book shows us how courage, critical reflection, appropriate education and training and a fierce commitment to an ongoing learning journey are imperatives for any coach wishing to offer credible personal or business coaching ser-vices today."
Further information – www.coachingstories.org
Sam Humphrey
An accredited coach, supervisor, researcher and author. She is one of the founding members of the editorial board for the Coaching at Work magazine and was one of the first 25 people to complete a Masters in Coaching. She is former Global Head of Coaching for Unilever and has more than two decades' professional coaching experience.
Karen Dean
A Master Certified Coach accredited by the International Coach Federation, which places her in the top one per cent of ICF-credentialed coaches in the UK and a coach supervisor. She works with senior clients across 22 sectors, worldwide. Karen is the originator of me:my™coach. www.memycoach.com is an online self-assessment framework for coaches' continuing professional development.