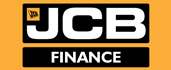 September vehicle registrations will soon be upon us – so this is a timely reminder that JCB Finance can finance all makes and models of cars and vehicles and probably save you money in the process.
Remember that you can also claim Pound for Pound tax relief if you are buying a commercial vehicle and have not yet spent all of your Annual Investment Allowance (AIA). The AIA was increased to £500,000 in April of this year. You can still claim the AIA whilst benefiting from spreading the cost of your latest acquisition on a Hire Purchase agreement. Spending the right amount at the right time is vital in order to maximise the potential tax benefits so speak to your accountant or finance director because JCB Finance is not a tax or financial advisor.
Let us quote on your next vehicle finance – it will cost you nothing for the quote but could save you money and maybe even save you tax when purchasing commercial vehicles, new or used. If you would like to obtain a free no-obligation competitive quote please contact Direct Sales Team on 0800 150650 or by email directsales@jcb-finance.co.uk. Alternatively complete our on-line enquiry form.
JCB Finance launch new website
We wanted you to be one of the first to view our new website. We hope you like it!
There are Product Guides to help you through the process of selecting the right finance option for your business; Case Studies from customers who have experienced the great service and competitive rates that we offer which have helped them grow their businesses. There are Current Offers with details of special finance offers on new machines, both JCB and non-JCB; a used Machinery Sales Centre section for used machines (many being Local Authority ex-leased vehicles and plant). The website is very easy to navigate so it is best to start from the Home page – enjoy exploring!