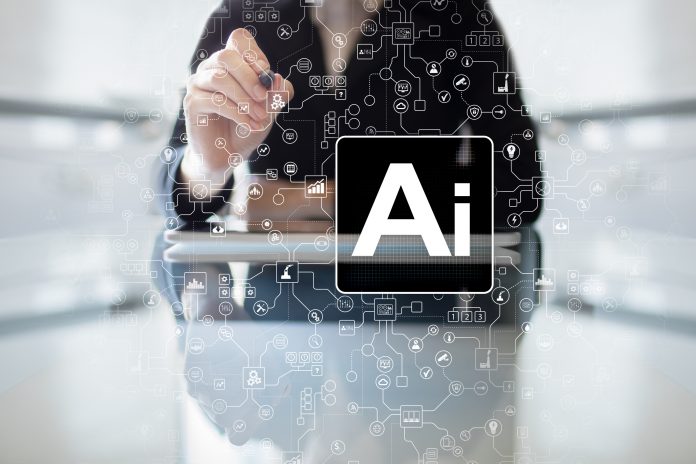 Open Access Government discusses the past and present AI technologies research of the U.S. Defense Advanced Research Projects Agency (DARPA), and how it continues to change the world
The U.S. Defense Advanced Research Projects Agency (DARPA) consists of approximately 220 government employees in six technical offices, including nearly 100 program managers, who together oversee about 250 research and development programs. For 60 years, DARPA has maintained its singular and enduring mission: To make pivotal investments in breakthrough technologies for national security.
Working with innovators inside and outside of government, DARPA has repeatedly delivered on that mission, transforming revolutionary concepts (that at some point seemed impossible) into practical capabilities. These results have included not only game-changing military capabilities such as precision weapons and stealth technology, but also such icons of modern civilian society such as the Internet, automated voice recognition and language translation, and Global Positioning System receivers small enough to embed in myriad consumer devices on an everyday basis. DARPA is currently under the leadership of Dr Victoria Coleman, who was appointed as 22nd director of the organisation in September 2020.
Artificial Intelligence technologies Throughout DARPA's 60 years, it has played a leading role in the creation, development and advancement of ground-breaking artificial intelligence (AI) technologies. However, it is not slowing down and continues to lead innovation in AI Research by funding a vast range of research and development programs envisioning a future in which machines are more than just tools that execute human-programmed rules or generalise from human-curated data sets. Instead, the machines that DARPA envisions will function more as colleagues than as tools. As stated on their website; "DARPA believes this future, where systems are capable of acquiring new knowledge through generative contextual and explanatory models, will be realised upon the development and application of "Third Wave" AI technologies."
To understand this notion of "third wave" technologies, we need to go back in time to address the limitations of the first and second wave AI technologies, which DARPA's research heavily influenced. The first wave (the 1960s) focused on handcrafted knowledge, or rule-based systems capable of narrowly defined tasks, and while it was a critical step forward for the field, these systems were fragile and limited. The second wave technologies (the 1990s) created statistical pattern recognisers from large amounts of data, leading to the creation of self-driving cars, personal assistants and near-natural prosthetics, as well as critical military and commercial applications. However, they are dependent on large amounts of high-quality training data, do not adapt to changing conditions, offer limited performance guarantees, and are unable to provide users with explanations of their results.
DARPA now seeks to explore new theories and applications that could make it possible for machines to adapt to changing situations and sees this next generation of AI as a third wave of technological advance, one of contextual adaptation. DARPA announced in September 2018 a multi-year investment of more than $2 billion in new and existing programs called the "AI Next" campaign.
Under AI Next, DARPA will build on its past experience, and the key areas to be explored include:
Automating critical DoD business processes, such as security clearance vetting in a week or accrediting software systems in one day for operational deployment.
Improving the robustness and reliability of AI systems.
Enhancing the security and resiliency of machine learning and AI technologies.
Reducing power, data, and performance inefficiencies.
Pioneering the next generation of AI algorithms and applications, such as "explainability" and common sense reasoning.
One key component of the campaign is DARPA's Artificial Intelligence Exploration (AIE) program, which comprises a series of high-risk, high payoff projects where researchers work to establish the feasibility of new AI concepts within 18 months.
Aside from this campaign, it is also valuable to highlight just a few of the many ongoing AI programs at the moment, which are:
Lifelong Learning Machines (L2M): "The L2M pro- gram's prime objective is to develop systems that can learn continuously during execution and become increasingly expert while performing tasks, are subject to safety limits, and capable of applying previous skills and knowledge to new situations, without forgetting previous learning, states Dr. Hava Siegelmann, program manager in DARPA's Information Innovation Office (I2O).
Space Environment Exploitation (SEE): This program aims to give future commanders and operators the necessary and precise space environment situational awareness to make relevant space operational/ tactical decisions and differentiate between human-made and natural dynamic perturbations of the environment.
Competency-Aware Machine Learning (CAML): This aims to facilitate mission planning by giving human operators insight into available machine assets based on task requirements, determining the level of autonomy to be granted.
Guaranteeing AI Robustness against Deception (GARD).
DARPA's AI investment strategies will help ensure that the U.S. maintains a technological advantage in this critical area and will continue to shape a future for AI technology where machines may serve as trusted and collaborative partners in solving problems of importance with national security as a priority.
Editor's Recommended Articles