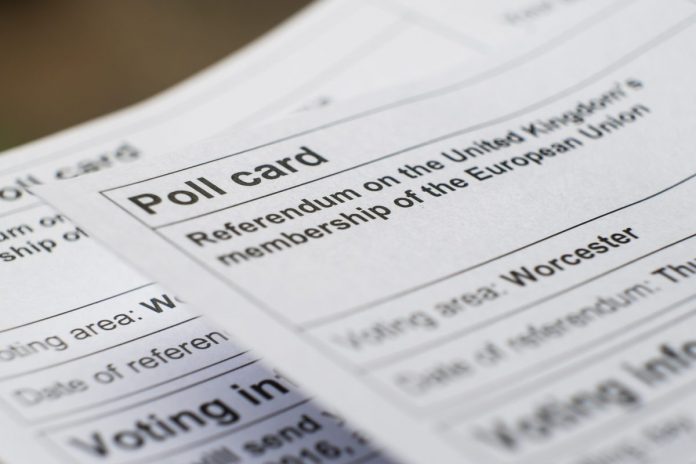 Tomorrow is the last day you are able to register to vote for the EU referendum…
If you are not already registered, there is only one day left to do so with anyone missing the deadline, missing the chance to have their say on whether the UK should remain part of the EU.
Anyone who voted in the local and Police and Crime Commissioner elections earlier this year don't need to register again and are already eligible to vote in a couple of weeks.
However, anyone who has recently moved, changed their name or nationality since May 5 need to inform the electoral services team.
The BBC have recently reported that at least 3,462 EU citizens not allowed to vote in the referendum have been incorrectly sent polling cards.
A software "issues" is responsible for the mix-up, which meant polling cards and some postal votes were sent out to "non -eligible" voters.
However, the Electoral Commission have said they are still awaiting responses from six councils, so the number could be higher.
The Electoral Commission confirmed on Friday the number affected so far and said the software provider had since "resolved the issue."
British, Irish and Commonwealth citizen resident in the UK and many British citizens living abroad are entitled to vote in the referendum. EU citizens from non-UK countries are not, unless they are citizens of the Irish Republic, Cyprus or Malta.
Iain Duncan Smith and Bernard Jenkin from the Leave campaign have expressed their concerns about the "conduct of the EU referendum and its franchise."
In a letter to the Prime Minister, they complained of "many and varied" examples of EU nationals being sent polling cards.
Duncan Smith said a Nottingham City Council officer had emailed a Vote Leave supported to say the council was unable to check whether people put their correct nationality on an application, and had to assume the information submitted was correct.
All people eligible to vote have until midnight tomorrow to submit their application vote and must check with their local authority's electoral services team if worries about not being on the register.