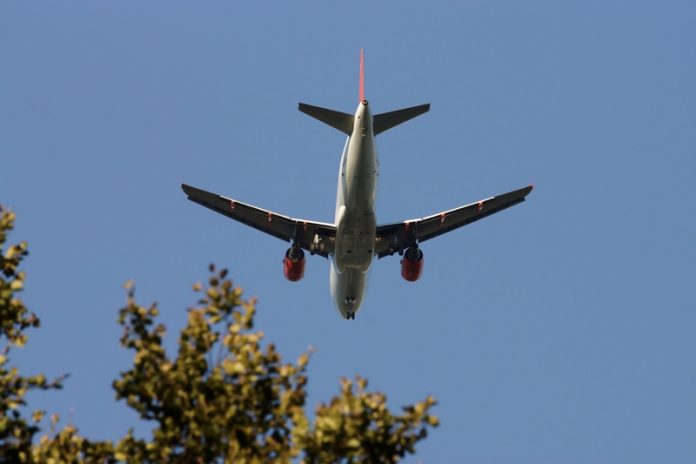 A new report from the European Environment Agency has revealed the emissions caused by European planes will increase by 43 per cent over the next 20 years…
By 2035, Europe's emissions from the aviation industry are forecast to reach nearly double today's levels.
A study from the European Environment Agency (EEA) revealed nitrogen oxide emissions doubled between 1990 and 2014. The latest forecasts expect to see a 43 per cent rise between 2014 and 2035.
According to the report, the growth in emissions is due in part to the increase in flights. Since 1990, there has been an 80 per cent rise in this area. The EEA said it expects the number of flights to increase by another 45 per cent by 2035, which will increase emissions.
The EEA warned that without action, 20 major EU airports could see "significant" environment impacts due to air traffic growth.
The report noted that while modern aircraft are quieter and produce less emissions than 30 years ago, Europe's plane fleets are "slowly ageing". It warned the rate of technological improvement within the sector was failing to keep pace with the demand for air travel. In the future this will heighten the environmental challenges faced by the aviation sector.
The EEA said in its report there needed to be a "comprehensive and effective" package of measures to address these upcoming challenges.
EEA executive director Hans Bruyninckx said: "It is clear that Europe's aviation sector has an increasing impact on our health and environment.
"While aviation plays an important economic and social role, its increasing popularity will lead to higher greenhouse gas emissions, air pollution and noise.
"These are key challenges Europe's aviation experts and policy makers need to address to create a more sustainable sector."
The report was a collaboration between the European Commission, the European Aviation Safety Agency (EASA), the European Environment Agency (EEA, and Eurocontrol.
The report can be viewed here: http://www.easa.europa.eu/eaer/