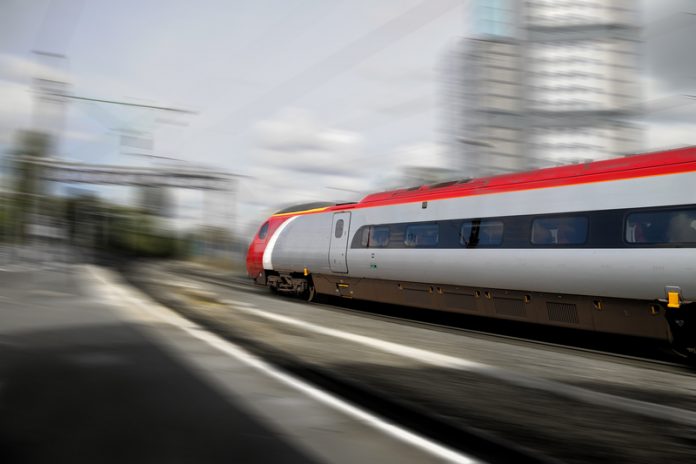 UNIFE – The European Rail Industry discusses how rail has evolved to become more attractive to customers and investors through technology and innovation
In the early 20th century, Nietzsche famously listed the railway as one of 4 ground-breaking inventions 'whose thousand-year conclusion no one has yet dared to draw.' Since then, European rail has evolved almost beyond recognition. Modern rail vehicles are equipped with driverless and automatic systems (e.g. metros), efficient signalling systems (e.g. ERTMS – European Rail Traffic Management System), energy-savings systems and more. Yet, as other industries and the demands of the public evolve, rail must continue to modernise in order to play a key role in the increasingly multimodal environment and become more attractive to both customers and investors.
The industry has made tremendous strides towards harmonising the European rail systems and creating an integrated EU railway area – but we are still a few steps away from creating a true single European railway area as targeted by the European Commission. Hailed as the single most significant achievement in railway legislation to date, the technical pillar of the fourth railway package, adopted in 2016, aims to remove the remaining barriers to achieving this.
It is clear that the current fragmented national approaches cannot answer the challenges faced by today's sector. To become competitive with other modes of transport, European railways must remove the regulatory burden it currently suffers by working closer together, thereby having simpler, clearer, and more efficient processes across Europe. A harmonised European process with the European Union Agency for Railways as a rail system authority should result in a convergence of process and requirements, less duplication of checks and testing, and importantly, more consistency in decisions given to the applicants. A quicker process will also see a reduced lead time in placing a vehicle in service, and thus quicker returns on investments.
It is estimated that the technical pillar of the fourth railway package will bring about a 20% reduction in cost and duration for rolling stock authorisations by 2025 – that's no small amount.
What does the future hold for rail?
However, the future of the European rail industry relies on much more than this key proposal. Our industry is facing fierce competition from outside of Europe, mainly from Asia, as well as increasingly difficult to penetrate external markets. Just like in any other industry, the key is to stay ahead of the curve – and to find the funding to do so. Innovation in rail technology is a major lever to create a sustainable transport system that meets the rising needs of end-users (passengers and logistics), cities, and the environment.
European research public-private partnerships like Shift2Rail are poised to deliver such innovation – and it is crucial that the European railway industry builds on the current momentum. Shift2Rail aims to double the capacity of the European rail system, increase its reliability and service quality by 50%, all while halving lifecycle costs. These are bold objectives, but they are what the industry needs to meet tomorrow's challenges. That's why it is equally important for the European Union to make sure that the second iteration of this programme – Shift2Rail 2.0 – is a part of the next European Research Framework Programme (FP9) that is currently under preparation by the European Commission. This type of long-term commitment is of paramount importance to enable European rail supply industry to tackle the global trends and upcoming challenges that will impact the future of transport, including rapid urbanisation, congestion, environmental issues, and societal changes.
Finally, ensuring the long-term competitiveness of the European industry as a whole, and rail, in particular, is a role that the European Institutions must take on with alacrity to safeguard its future. Member States have also positioned themselves firmly on the supporting side. Most recently, at a July 2017 meeting between France's President Macron and Germany's Chancellor Merkel, both reiterated their support for an ambitious EU industrial policy, announcing that they will be working together to make concrete proposals to the Commission by the end of the year for an action plan to be adopted in early 2018.
Support from the European Parliament was solidified with their 2016 resolution on the competitiveness of the European rail industry. Over 130 associations representing a vast spectrum of manufacturing industries have recently come together in Brussels under the banner #Industry4Europe to call on the European Commission to develop an ambitious EU industrial policy. It is now up to the Commission to move forward with an action plan that is forward-thinking, measurable, and bold. With the right resources – both financially and politically – the future of the European rail industry can and will be as bright as its past.
UNIFE – The European Rail Industry
general@unife.org